Halal places to eat at this fasting month
Thinking of where to eat this Ramadan? Thankfully, bazaars are back this year!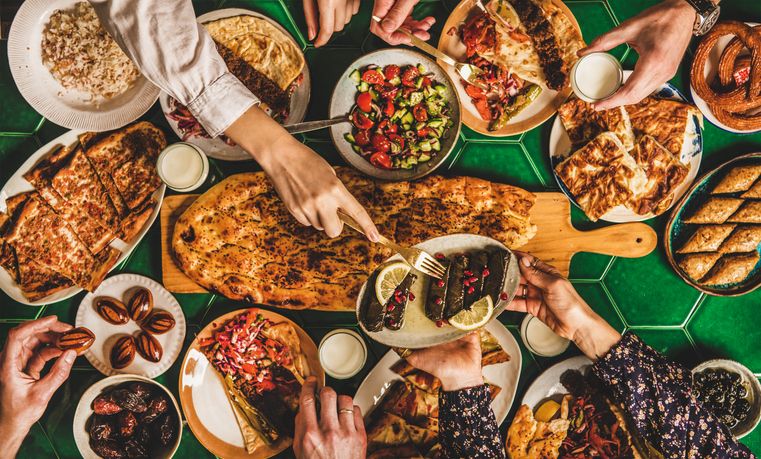 This month, Muslims all over the world are observing the Islamic holy month called Ramadan. Essentially, this is a month where Muslims focus on their spiritual self, and refrain from eating and drinking from dusk till dawn.
Of course, after a day of not consuming any food, one will surely look forward to dinner time.
In this article, I'll be sharing with you a list of halal-friendly restaurants in which you and your flatmates can break fast at. Let's start with the bazaars first.
Bazaars are back
This year's Ramadan in Singapore is a little special as the Ramadan bazaars are back after a two-year hiatus! This means you can finally get a taste of street food in Singapore too.
Geylang Serai Bazaar
For Coveys who live in the East, mainly Tanjong Katong, Joo Chiat, Simei, Geylang, Kembangan or Bedok, I'm pretty sure you've seen this bazaar while commuting to work.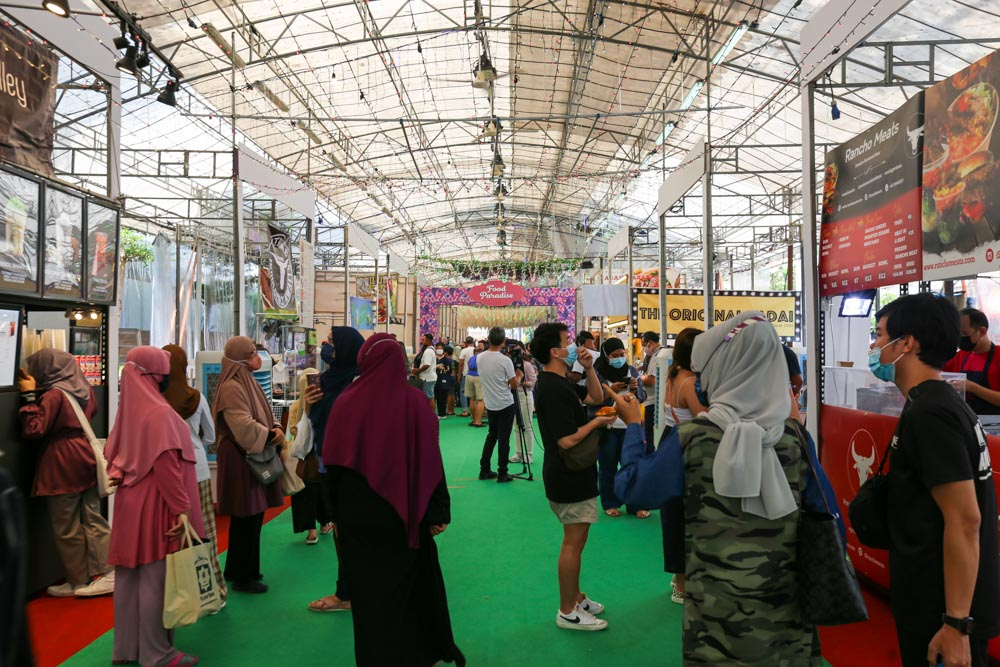 This iconic bazaar has 8 food stalls, including the famous Ramly Burger! If you're not familiar with Ramly Burger, it's basically a burger but, the patty is wrapped in an egg omelette, served with delicious mayonnaise, black pepper and chilli sauce.
Geylang Serai Bazaar is located just beside Wisma Geylang Serai and will be open until 2nd of May.
They also just announced that they'll be expanding the space!
Walk Thru Souq
Another bazaar which you should go to is located very near the iconic Sultan Mosque. Situated along Kandahar Street, Walk Thru Souq by LalooLalang opens daily from 3pm-11pm up till 1st May.
Some popular vendors you can find here are Chulop, Philly Cheesesteak, Terang Bulan and more!
The nearest MRT station to this bazaar is Bugis MRT, so Coveys in this area can drop by easily by taking the Green or Blue line.
Check out their Instagram here.
Tipo Pizzeria e Trattoria
Looking for a nice halal pasta restaurant to bring your Muslim friends to?
Tipo Pizzeria e Trattoria serves fresh hand-made pastas and pizzas!
You can also build your own pizza by choosing the toppings to your liking.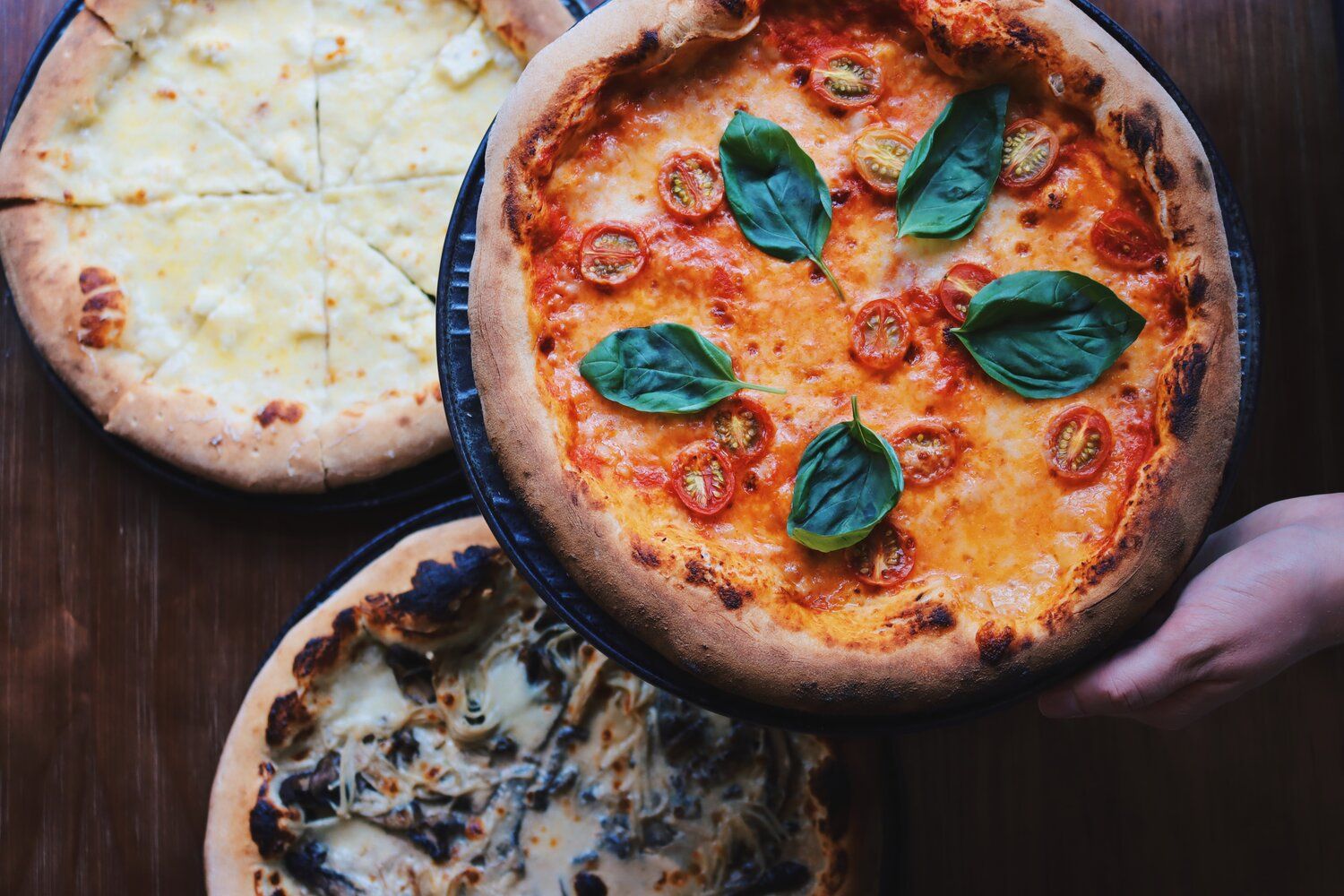 But one thing for sure, you need to make reservations early as this place is indeed quite popular!
Grand Hyatt Ramadan Buffet
Bring your Muslim flatmates to 'buka puasa' at Grand Hyatt's Straits Kitchen, perfect for special occasions such as birthdays or just a nice get together.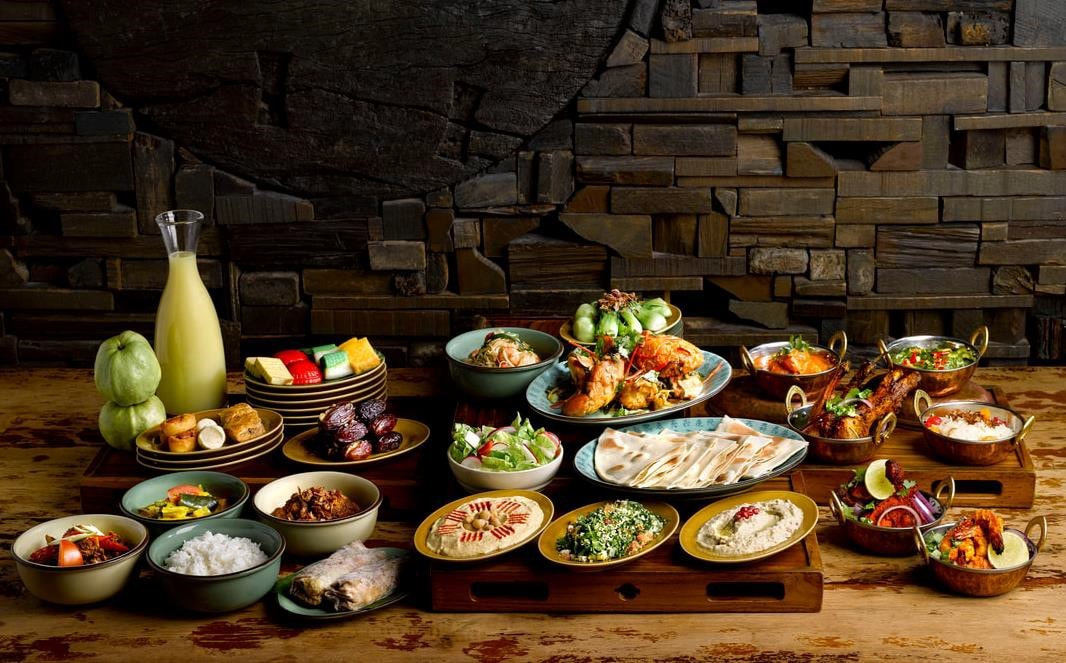 Not only can you enjoy the buffet spread, but you can also watch the chefs cooking in the live show kitchen, preparing traditional spread of food from Malay, Indian, Chinese and Middle-Eastern influences.
If you love local food such as chicken rice, satay, ayam buah keluak, popiah and more, share this link with your makan kakis now.
IndoChilli
This Indonesian restaurant is located on the basement floor Guoco Tower, just by Tanjong Pagar MRT station.
It's super convenient for people who are back working in the office in the CBD area. Once the clock strikes 6pm, just head over towards Tanjong Pagar MRT station, gather with your (9 other) friends and get ready for Iftar!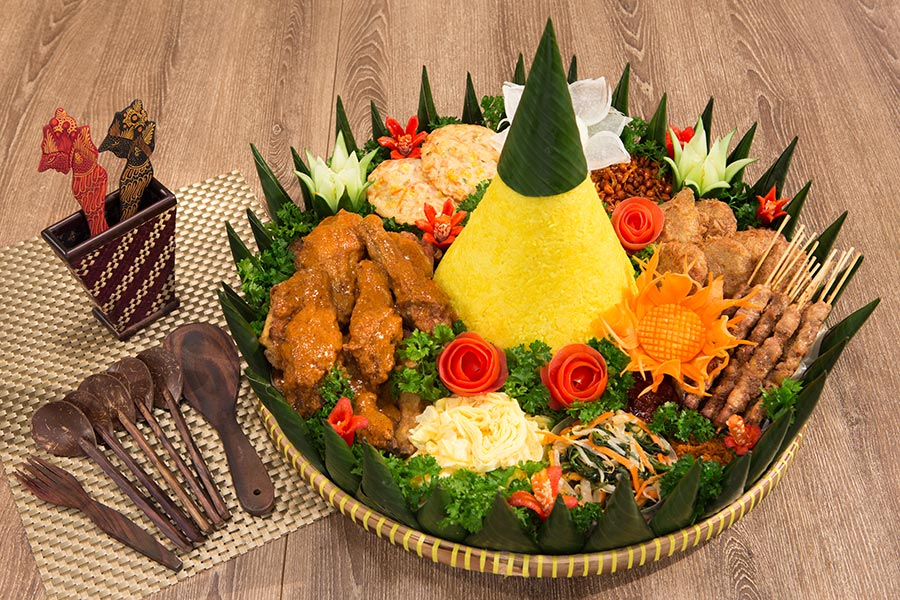 I personally recommend the Nasi Tumpeng, a traditional yellow rice served with chicken, pickles, peanuts and more. You can view their full menu here.
What I love about going to IndoChilli is its ambience, you really do feel like you're eating in Indonesia. Head there and you would know what I mean. 😉
chixhotchicken
Get your hands on this raving chicken sandwich that everyone has been talking about!
This humble eatery along Jalan Pisang serves one of the best spicy chicken sandwiches in Singapore. You have to try it to believe it.
You can choose your preferred spicy level but if you wish to challenge yourself, go ahead and ask for the spiciest yet!
chixhotchicken also does delivery so you can plan a break fast meal with your flatmates in your co-living home. Check out their menu in their website.
We hope that you'll have a meaningful and blessed Ramadan this year. Do take a photo and tag @cove_sg when you try out the food we recommended.