How to be a supportive flatmate during Ramadan
What you need to know about the Islamic holy month 🕌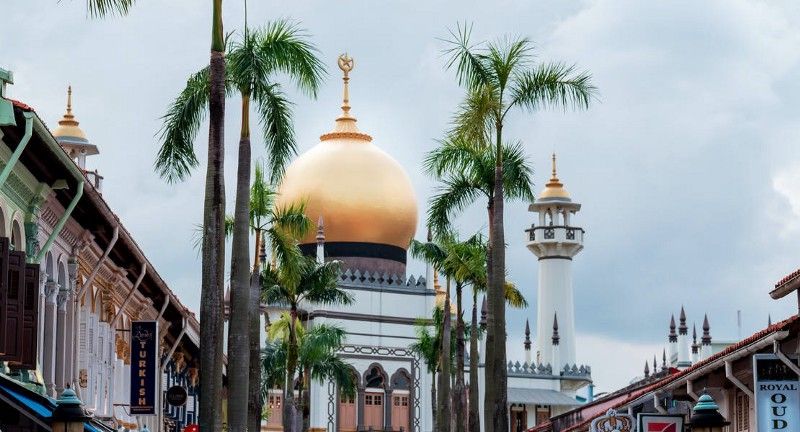 Some of us may notice that our Muslim flatmates, friends or colleagues are not going for their lunch break the past week and have been skipping water and snacks! That's because it's been more than a week since the start of Ramadan, or the Islamic holy month where Muslims around the world fast from dawn to dusk.
In this article, I'll share with you what you need to know about Ramadan and how you can be a supportive flatmate or friend!
· Don't be alarmed if your flatmate is cooking at 4 in the morning
· You can still have dinner with them!
· Have a date 😉
· Some individuals are exempted
· Reschedule fitness hour
· Remember to wish them Eid Mubarak!
Don't be alarmed if your flatmate is cooking at 4 in the morning
If you hear someone cooking in the kitchen as early as 4 or 5am, don't be surprised. Your flatmate is most probably getting their pre-dawn meal ready, or also known as 'Suhur'.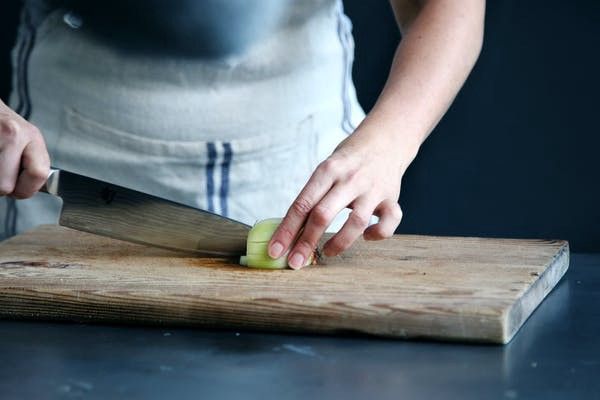 As Muslims are refrained from eating and drinking during the day, they get up super early to supplement themselves with the energy that they need throughout the day!
Feel free to join them for their pre-dawn meal if you're still awake. I'm pretty sure they'd enjoy the company and you'd have a nice late supper too! It's a win-win situation for both! 😀
You can still have dinner with them!
Just because it's the fasting month, doesn't mean you're gonna lose your lunch buddy forever! While they might not be able to join you for lunch, you can always invite your Muslim flatmates or friends for dinner or iftar, the time when your Muslim friends can finally eat.
This year, the sunset timings during Ramadan are between 7.07pm and 7.11pm, so do make sure you head to the eatery just in time for iftar. Not too early nor too late!
You can check the exact break fast timings here.
I'll be sharing a list of halal places to visit at the end of the article!
Have a date 😉
When breaking fast with your Muslim flatmates or friends, do start the meal with a delicious date. Muslims around the world still uphold this tradition which was carried out by their prophet.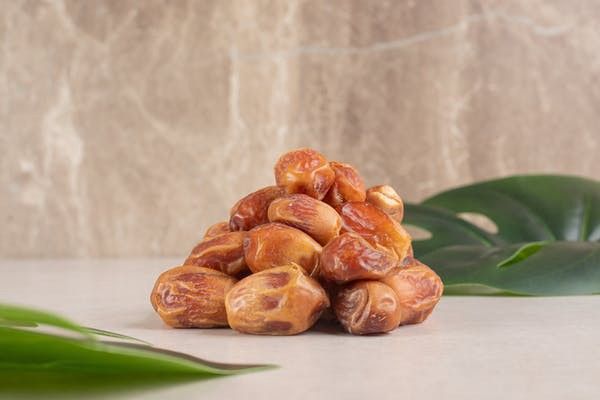 Dates are the fruit of the date palm tree, which tastes quite sweet. Dates are also high in some important nutrients and have a variety of advantages and uses.
Muslims eat dates in odd quantities like 1, 3, 5 and so on. You can do that too!
Some individuals are exempted
Don't be shocked if you see any of your Muslim colleagues taking a sip of water or even snacking in the middle of the day during Ramadan.
While fasting during the holy month is mandatory for most Muslims, not all Muslims are able to partake in fasting.
Some of the reasons could be their health or even the time of the month for ladies. These individuals are exempted from fasting!
Reschedule fitness hour
Instead of asking your Muslim flatmates out for a run in the evening immediately after work hours, why not ask them for a run later at night? 🏃
Do take note that they are also not allowed to drink water while they fast, and we don't want to make them breathless and thirsty after a run, right?
Plus, when you run at night, it's also much cooler and you can see beautiful night lights!
Alternatively, you can also invite them for a less arduous physical exercise such as a short yoga session in the afternoon to take a short break from all the work!
Remember to wish them Eid Mubarak!
The first day of Eid falls on the 13th of May this year, which falls on a Thursday. This marks the end of Ramadan.
Don't forget to wish your Muslim flatmates or friends 'Eid Mubarak' once the fasting month is over. In Arabic, Eid means celebration and Mubarak means blessings.
In Singapore, Eid is commonly known as Hari Raya which literally translates to 'Day of Celebration'!
Muslims around the globe would go to the mosque to pray early in the morning and visit their loved ones in the day and seek forgiveness from one another for their wrongdoings.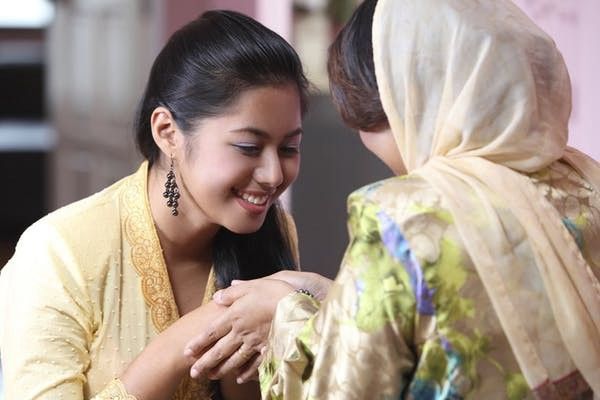 This day could be a good start for you to seek forgiveness or be kind to your flatmates if there has been some misunderstanding between the two of you, to let bygones be bygones and start anew!
Psst. Since Eid falls on a Thursday, which is a public holiday in Singapore, you can enjoy a long weekend if you apply for leave on Friday! 😜
Here's a list of halal eateries which you can visit to enjoy a great iftar meal!
Soulfood
Australian inspired Nasi Lemak
Ichikokudo Hokkaido Ramen
Authentic flavours of Hokkaido ramen
The White Label
French-Malayan Cuisine
Hajjah Mariam Cafe
Traditional Malay-Javanese cuisine
Overrice
Singapore's own version of The Halal Guys
There are also online bazaars and mini bazaars throughout this Ramadan where you can purchase your Eid needs or buy yummy food. Read more about it in this article!
As of 2022, physical Ramadan bazaars are back! Here's a list of bazaars you can visit in 2022.
Impress your Muslim friends by wearing a traditional Malay outfit which you can easily get from Zalora!
Look out for our Hari Raya giveaway on our Instagram soon! Keep your eyes peeled for that. 👀
Click here for more food articles!
Join our Telegram channel to get the latest lifestyle updates!