What is co-living like in Singapore?
Understanding what co-living is and how it can work in Singapore can help you make the right decision for your next home.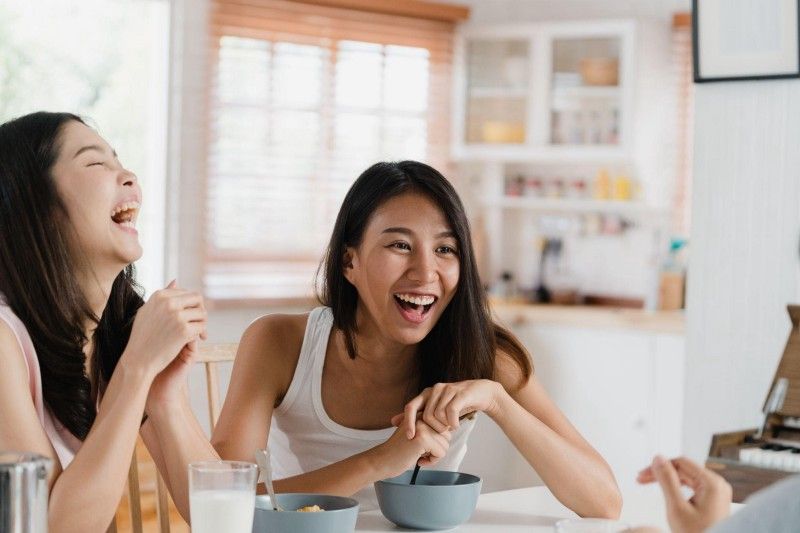 What is co-living like in Singapore?
Whether you are coming to Singapore for the first time, or planning to strike out on your own, co-living has now become a viable and increasingly attractive option. After all, when away from a place you have called home for the longest time, a welcoming community of like-minded people sure does sound good!
Add to that beautiful homes to live in, together with useful amenities and facilities, and you can focus all your energies on other things that matter. If the idea of co-living interests you, but you are unsure how to start, then this guide is perfect for you.
· Understanding co-living in Singapore
∘ What is co-living?
∘ Why co-living?
∘ Is co-living worth it?
· Making Cove your co-living partner
Understanding co-living in Singapore
What is co-living?
Essentially, we are talking about residents living in a community or shared space but still retaining their own self-contained living space. These could be apartments with en suite rooms, with communal areas such as a living room or kitchen.
Of course, it is not just about a living space, there is also a community element to things. Co-living platforms, such as Cove, often put together events that appeal to values that the community hold near and dear. This way, you not only get a home, but also the opportunities to make friends and meet new people.
Why co-living?
You might be thinking, how does co-living actually differ from renting an apartment? The differences may not be always apparent, but they can make a world of difference.
Co-living in places like Singapore likely means that you get more space than usual, even while sharing the same apartment. Depending on your requirements, you can go for even bigger rooms while still maintaining the close-knit community with others.
More importantly, you do not have to worry about certain chores. Maintenance and cleaning are usually part of the deal, and utilities such as Wi-Fi are provided as well. Co-living agreements are also more likely to be shorter-term, giving you the flexibility to change things up if you need.
The locations are also a big plus, with options to choose from if you are looking for a more local experience. Plus, you now have a new community of friends to explore with!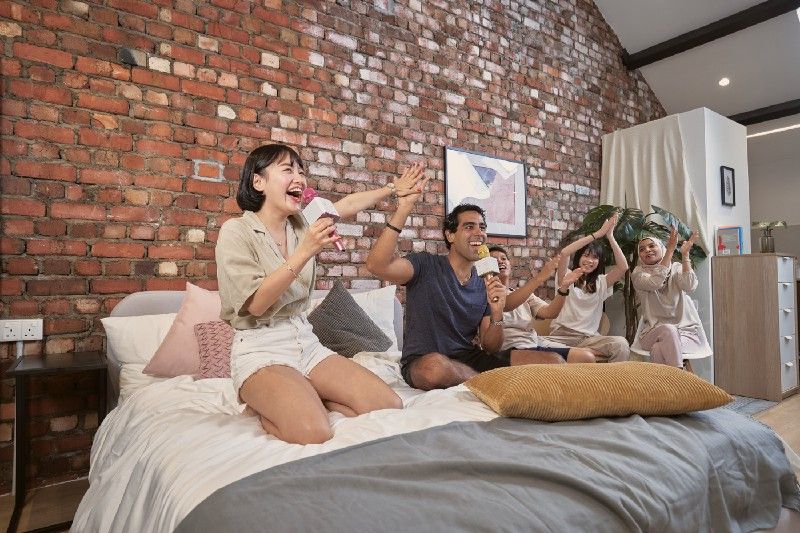 Is co-living worth it?
All in all, co-living comes with all the associated costs, but the accompanying perks are big bonuses. With utilities and services already included, plus accessible locations and flexibility with leases, it makes the most sense for those looking to go beyond just a living space.
Individuals who value community and enjoying their time with others who are of the same ilk will also benefit from the inherent nature of co-living.
Making Cove your co-living partner
Should you already have your mind made up, then Cove is in a great position to help you make the dream a reality. Browse from our extensive listings of apartments and rooms around Singapore, and you can even take a closer look thanks to virtual reality tours to scope out your next co-living space.
Our booking processes are designed to make things easy and seamless, with everything done online for your convenience. You will have all the information you need, and upon receiving the first month's deposit, you are all ready to begin your journey.
We will meet you on the day of moving in, and share with you all the important details you require. Better yet, each living space comes fully furnished and outfitted with utilities, so you have nothing to worry about.
With the useful Cove app, we are always just a few taps away. You can also start browsing community-related events and perks, letting you plan out your next adventure in the comfort of your new home.
Ready to get started? Visit us to find out more, Cove is always ready to lend a hand when it comes to co-living!