5 Upcoming concerts in Singapore you don't want to miss
Maroon 5, Justin Bieber, SEVENTEEN. Who else do you wish to watch live this year?
Were you stunned when Billie Eilish announced that she'll be coming to Singapore as part of her world tour?
Same.
It seems like concerts are back in full force after a 2.5 year hiatus!
So here's a list of concerts you don't wanna miss this year.
JUSTICE World Tour
Justin Bieber is coming to Singapore! Happening on the 25th October, this famous Canadian singer will be performing at National Stadium.
I hope you've already gotten your tickets because it's selling really fast. More tickets have been added so head over to Ticket Master to get your tickets before it's too late.
I'm sure many of you will be singing his iconic songs such as Baby, STAY and many more on top of your lungs!
1,2,3,4, hi-5!
Just kidding.
Maroon 5 fans, where you at?
Be serenaded by She Will Be Loved, Moves Like Jagger, Payphone and more by lead singer Adam Levine as they return to Singapore very soon.
According to this Straits Times article, Maroon 5 will be performing at National Stadium this November.
Tickets will be announced soon so just get ready!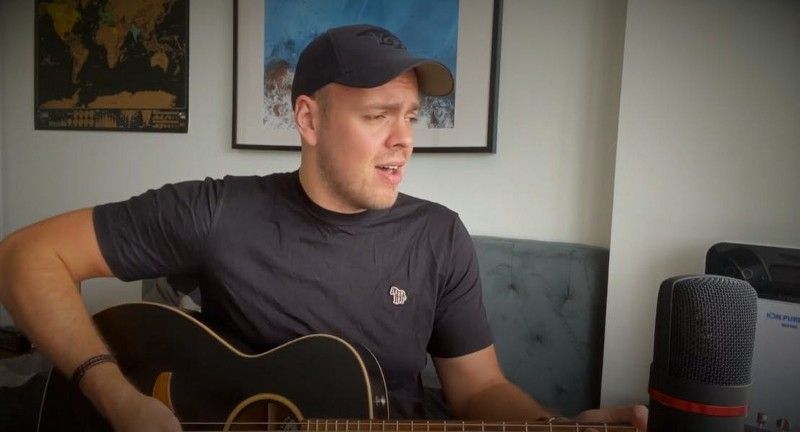 Hot, hot, hot!
Am I talking about the weather or the fact that SEVENTEEN is coming to Singapore?
Probably both!
The 17-member K-pop group is coming to Singapore Indoor Stadium on October 13th, according to multiple sources.
Tickets are not up for sale yet but fans are patiently waiting!
Happier Than Ever, The World Tour 2022
Next month, the singer of 'bad guy' is performing in Singapore for the first time.
Fans of Billie Eilish have snatched the tickets real fast. As of today (13 July) the standing pen categories are selling fast, whereas the other seats are almost sold out!
Get your tickets here today.
BRIDGES
After the release of "Heaven", Calum Scott announced his biggest headline Asia tour to date, the "BRIDGES" Asia Tour.
Catch this singer and songwriter's concert on 28th October at Capitol Theatre. Tickets are still available over at bookmyshow website.
The Script is back!
Another band that is coming back to turn the party up at Singapore Indoor Stadium this year is The Script!
Tickets starting from $98 are going on sale on Sistic. Be sure to block your calendar on 25th September to be entertained by songs such as Rain, The Last Time, Breakeven and many more.
So which one of these concerts are you eager and excited about? Bring your friends and flatmates along with you as you enjoy the night of your life listening to your favourite singers!