15 years. That's how long this fellow Covey has been playing the guitar!
Check out Jake's covers on his YouTube channel. 🎥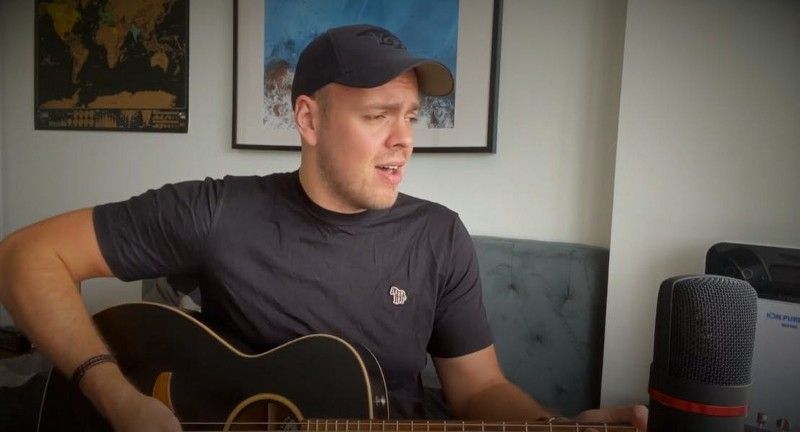 It has been almost a year since all of us underwent Circuit Breaker. I'm not going to lie, that period of time was tough for many of us.
Like many others during the lockdown, this fellow Covey filled up his time at home doing what he loves most — singing and playing the guitar.
Jake has been strumming for more than a decade, 15 years to be exact! Amazing, isn't it?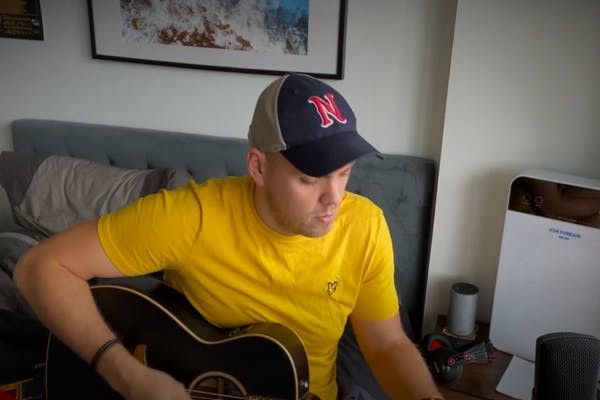 He was also in a band during his university years where he performed in pubs, weddings and charity events. As cliche as it sounds, Jake eventually performed solo, while pursuing his PhD. Very Justin Timberlake and Beyonce vibes, innit?
But how did it all start? Well, it was his passion for singing which made him pick up this string instrument.
"I wanted to play the guitar as I loved singing and I thought it would be good to learn an instrument to accompany it!"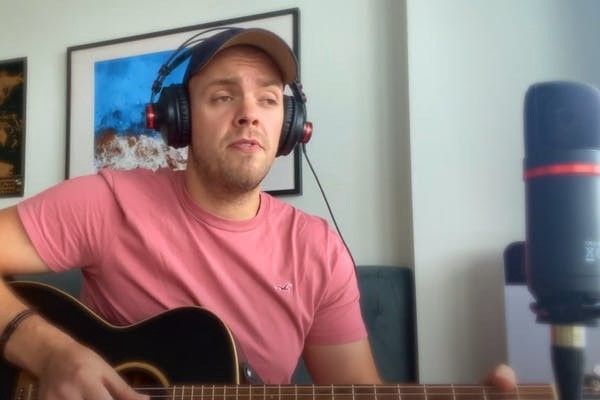 Jake humbly denied that he's a pro at it, saying that it's simply a hobby.
"I wouldn't say I'm even close to mastering it! It's always just been a hobby of mine and once I got to a level where I could sing and play at the same time, that was enough for me!"
If you wish to see him in action, head over to his YouTube channel to enjoy his covers of songs such as Fix You by Coldplay, Shallow by Lady Gaga & Bradley Cooper, Forget You by CeeLo Green, and more!
"I love playing all the really sappy souly stuff that everyone hates like Luther Vandross, Bill Withers, Chris Stapleton et cetera."
Sadly, Jake often gets asked to play all those typical love songs drunk people love by singers such as Ed Sheeran, Oasis and Killers. Oh, bummer!
The day when Jake finally gets a gig at Haji Lane, we'll make sure Jake sings the songs he wants to sing!
When asked what song he'd play if he could only play one song for the rest of his life, he chose this evergreen song he loves, Easy Like Sunday Morning by Commodores. Truly, a classic!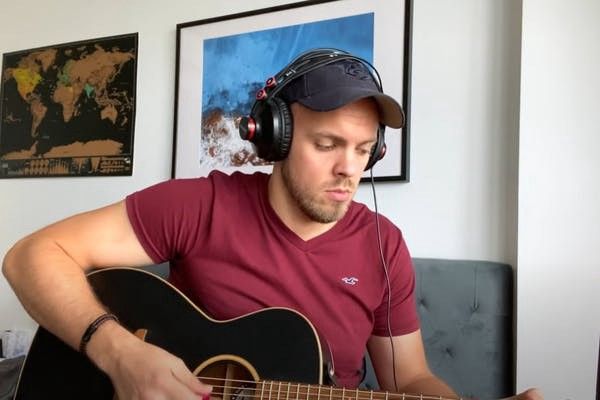 Jake's advice for aspiring guitarists out there is to work hard, persevere and have lots of patience. Consistency and regular practice are important too, and don't forget to make it fun! One can do so by learning songs you really like.
It may be awkward at first, but it'll certainly become easier once the muscle memory kicks in. YouTube is also a great teacher, plus… it's free!
We hope the best for Jake and we can't wait to see him perform his gig at Haji Lane one day! Let's manifest that reality! 😉