The best hawker centres in Downtown Singapore
Whether you're craving for something traditional or modern, there's always something for everyone at the hawker centre!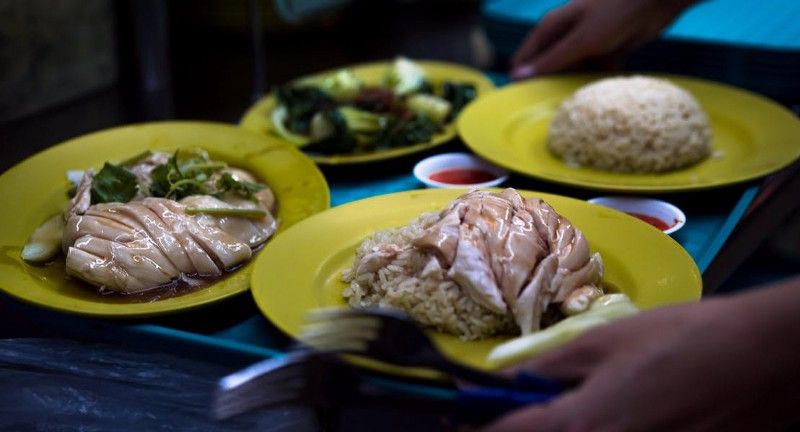 Hawker centres are an iconic part of Singapore's cultural landscape. Offering tasty fare at affordable prices, dining out is never expensive, not even at Downtown.
Here are our top 5 picks for the best hawker centres to satisfy your cravings during the lunch hour.
Tanjong Pagar Plaza Food Centre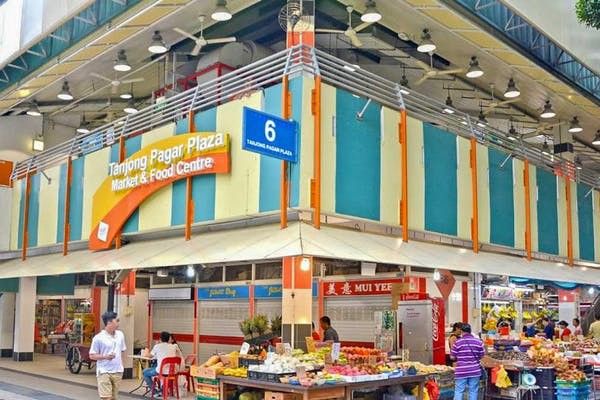 Home to hawkers who have their own cult followings, the stalls at Tanjong Pagar Plaza are family-run and have lasted generations.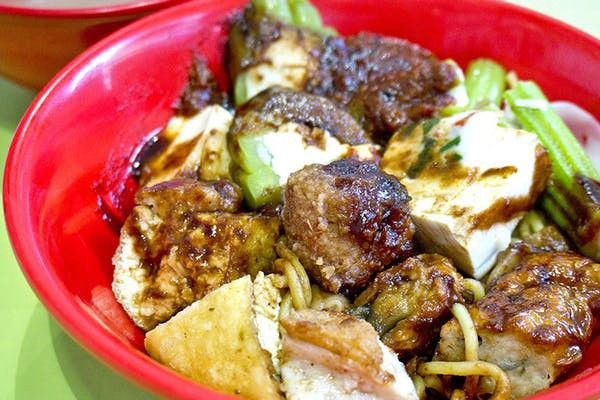 Rong Xing Hakka Yong Tau Foo, is the reigning champion out of all the stalls here. Crisp greens, freshly stuffed tofu and expertly fried brinjals in a broth enriched with the deep, warming flavours of soy take this beloved dish to a whole new level.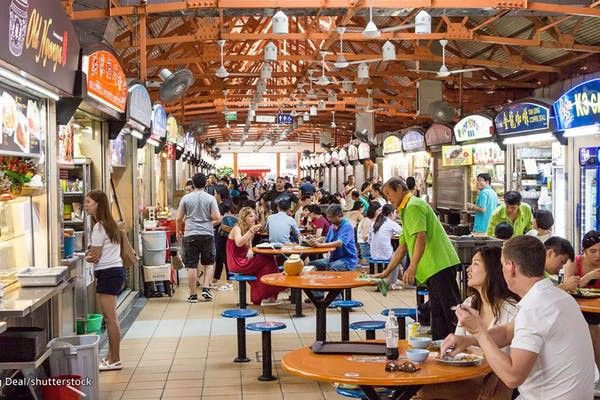 Maxwell Food Centre is one of the most diverse hawker centres in Singapore. Offering fares like oyster pancakes, Hokkien snacks and Peranakan cuisine, this hawker centre satisfies any palate. If you live around the Raffles Place or Tanjong Pagar area, it's the go-to late-night supper spot!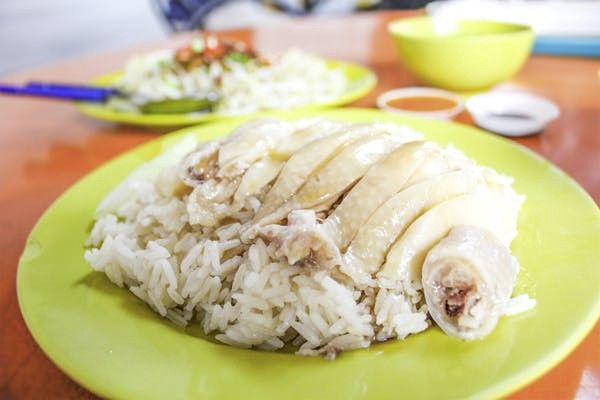 The famous Tian Tian Hainanese Chicken Rice stall, which beat Gordon Ramsay in a cookoff and impressed even Anthony Gourdain, always has long lines. The plump chicken is fall-off-the-bones delicious and rice is probably some of the most fragrant we've ever tried.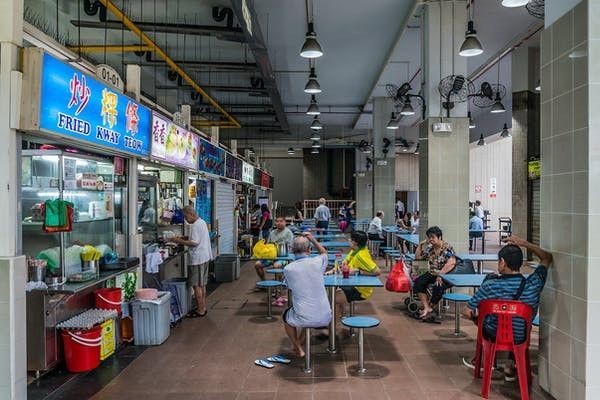 Serving everything from fish noodle soup, mee pok to kaya toast, Amoy Food Centre is home to some of Singapore's most famous hawker stalls, dating back to the 70s. Young hawkers have also set up stalls selling gyudon bowls, pepper rice and Norwegian salmon, a contemporary twist on traditional hawker food.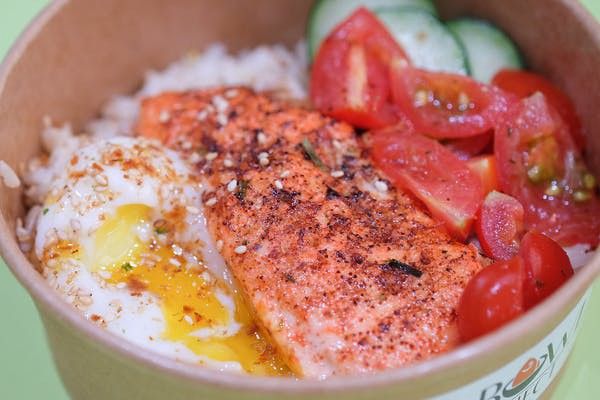 The Big Bowl Project, a halal poke bowl shop serves top-quality salmon dons at affordable prices. The mentaiko salmon bowl costs $8.90 and was absolutely gorgeous to bite into, with a perfectly golden onsen egg sitting atop creamy mentaiko and tender salmon.
Chinatown Complex Food Centre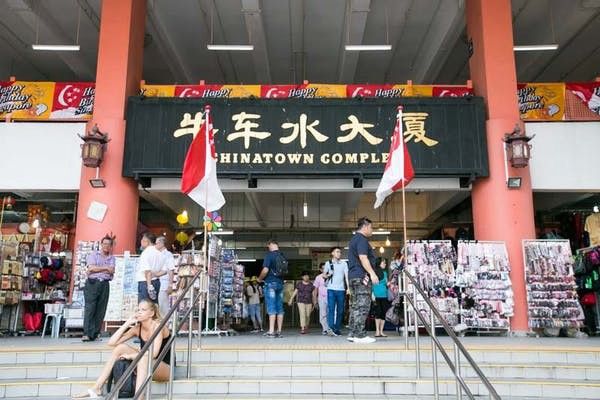 Visiting the Chinatown Complex Food Centre is a must for any enterprising foodie. We fell in love with the fragrance of claypot rice, sweet barbequed wings and soft and springy popiah-spring rolls stuffed with cabbage and other greens. This centre is a catalogue of near-forgotten dishes from Singapore's extensive food history.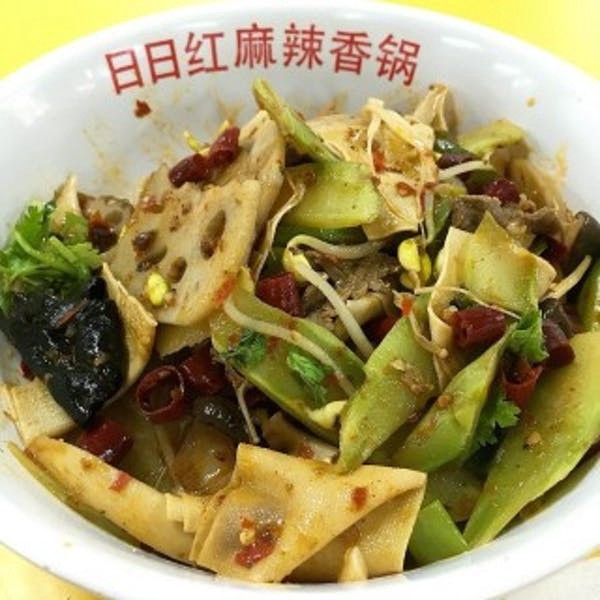 Ri Ri Hong Ma La Xiang Guo serves spicy hotpot, fresh ingredients drenched in a spicy, numbing, fragrant sauce originating from the Si Chuan province in China.
Lau Pa Sat Hawker Centre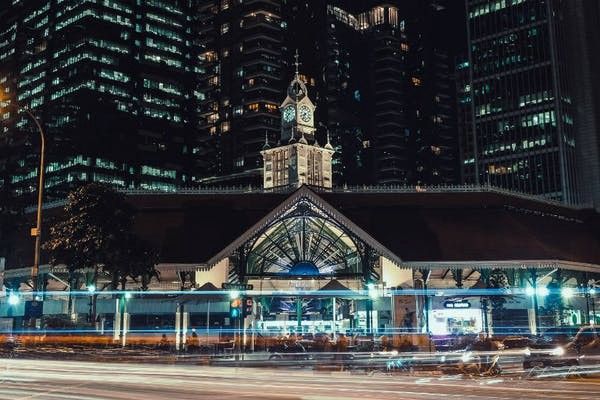 Right in the heart of the CBD is 24/7 open Lau Pa Sat hawker centre (Yes, the one you saw in Crazy Rich Asians). From North Indian briyani and prata, to halal char siew noodles, this hawker centre caters to any and every diet.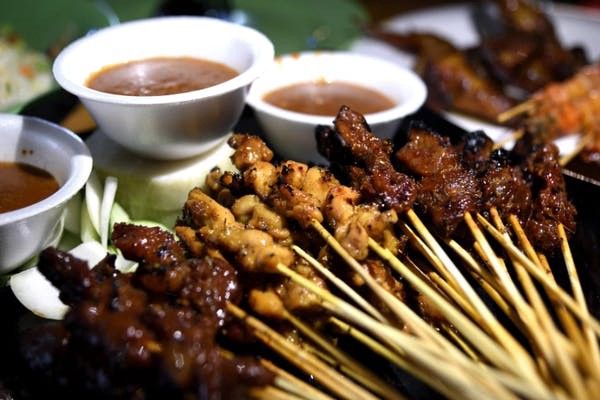 Every night after PM, you'll find the street by Lau Pa Sat lined with stalls and benches under the open sky. This nightly Satay Street specializes in Southeast Asian barbeque, which goes very well with beer. We recommend going with friends for intimate discussions over plates of delicious, smoky food!