A Singapore house — rent or buy?
Having a home in Singapore is not always about the buying, renting can be a viable option too, especially with the changing market.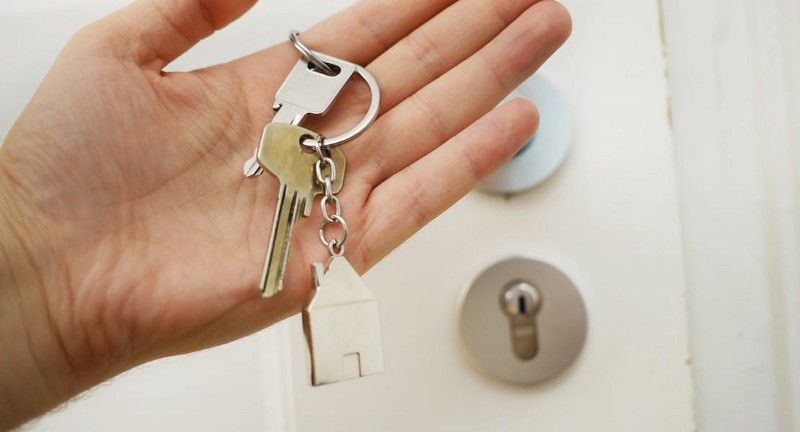 For many of the locals living in Singapore, the idea of renting a home or a room is almost an entirely foreign concept. Having to fork out part of your income every month for rent is not the preferred living arrangement. That is perhaps why millennials and those who are single continue to stay with their parents. Moving out only becomes an option when we have the means to get our own property, such as after graduation, having a stable job, or heading towards marriage.
However, with a little research, it can be clear that renting in Singapore is no longer an expensive alternative to housing. With the rental landscape nowadays, you may actually find options that suit your needs without the need to break the bank.
In fact, when housing prices are still relatively high, especially with the more popular areas in Singapore, you will need to be either extremely cash rich or be willing to wait for prices to drop to get your dream home. This is why focusing on the rental market in Singapore tends to make more sense.
Key Differences
Before we go further, it is important to understand some of the key differences between buying property in Singapore and renting a home/room.
Financial flexibility
Renting can give you more freedom with your money, as arrangements can be short-term to suit your needs. Buying, on the other hand, is a long-term investment, with a loan that may need taken care of down the road.
Availability
The availability of homes in the areas you want may not always be there, resale prices can be high, and new properties will take time to build. Renting a home in Singapore is much more immediate, with ready units available to move into depending on your budget.
Freedom
Owning your own property may be nice, but when you are looking to move, it can be a hassle just trying to sell off the property, and get your new place arranged as well.
Renting, however, gives you the freedom to find another place more easily and in the popular locations you want, such as Tiong Bahru or even Marina Bay. This can cut down commuting times if you are staying near your workplace or the CBD. Plus, you can have all the alone time you want, hold parties, and host your friends whenever you feel like it.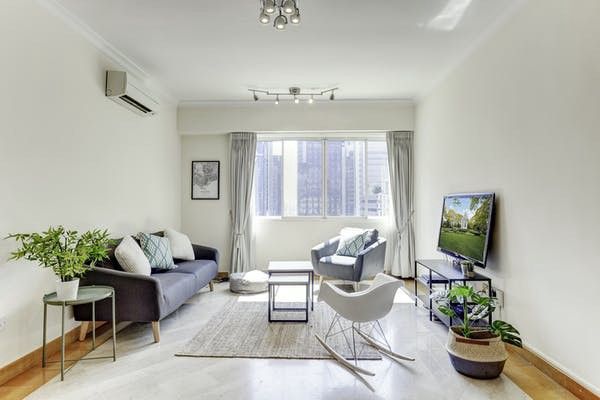 The only tough part is the packing and unpacking.
Maintenance
As the homeowner, everything is under your care. So if any maintenance issues come up, you will have to take care of it. For those renting a home or a room, such matters may come under your rent. In such cases, your landlord is the one responsible for keeping things in working order.
While it varies from home to home, renters are more likely to find places that are already fully furnished and equipped with amenities. You can save on such costs, and more often than not, the house already looks great and perfect for anyone to move in. Homeowners will have to do it themselves, which can be another headache altogether.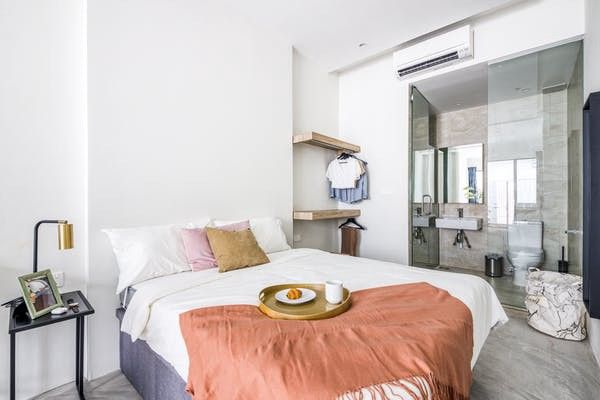 Making a choice
At the end of the day, the choice is for you to make. Buying a property offers its own benefits, but requires a much more invested commitment overall. However, as the market has shifted, renting is no longer as inaccessible or daunting as before. If you are not the type to get attached to a property and are much more into convenient living arrangements, renting a home or a room in Singapore might just be your best option.
Let Cove be your guide to renting a home
To help make your whole rental experience a hassle free and easy affair, let us do all the heavy lifting. We can help discover the best places for you, get a free and non-obligated viewing of the property, get everything in order digitally, and enjoy all of the perks and community events we provide when renting a home.
When it comes to renting a home in Singapore, Cove is your best choice. Contact us today!