What to expect when you're co-living?
A quick co-living 101 for newbies who want to know about renting in Singapore.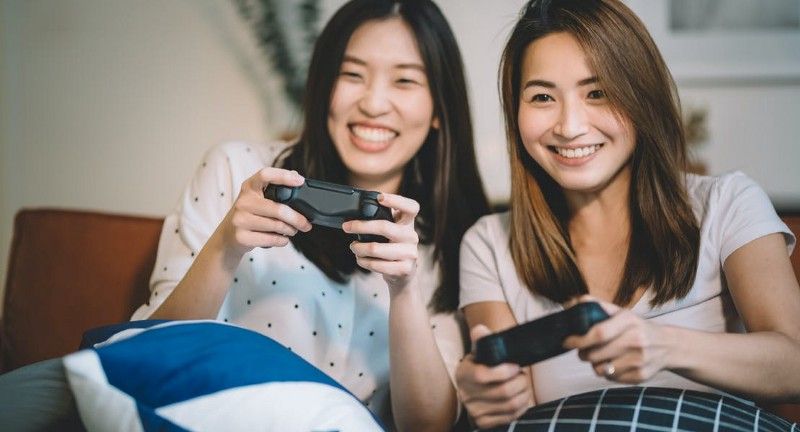 Finding a new place in a new city or a new country may feel very overwhelming for most of us, especially when you're thousands of miles away from home. You have to deal with dodgy landlords, shop for new furniture, book movers to shift all your stuff, and not to mention all the paperwork and extra costs that you have to handle!
It's no wonder that co-living is gaining popularity among expatriates who frequently move to different cities or countries for work. It's so efficient and easy, even locals are falling in love with this simple home rental service.
What is co-living?
You may think that co-living is a new millennial concept of accommodation in this new day and age, but this idea has been established back in the Middle Ages! This concept has since been given a fresh touch to suit the needs of our modern times.
Simply put, co-living or communal living combines both private living spaces and shared communal areas, giving you the best of both worlds. Rental is paid as the rental of a room instead of paying exorbitant rental for an entire apartment or condo. So you get to enjoy your very own private room while sharing the common areas such as the kitchen, living room and dining room with your flatmates.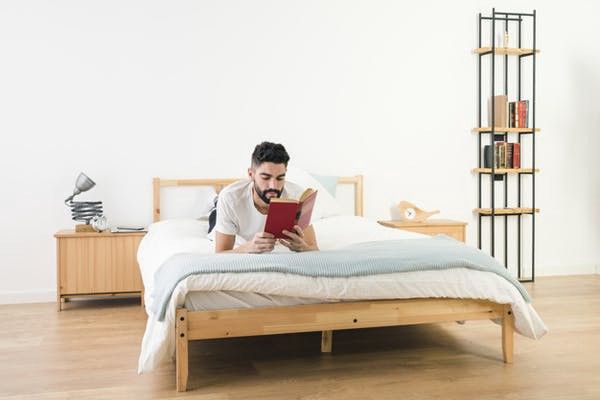 In other words, co-living offers a more affordable place to stay while still enjoying necessary amenities in a fully furnished home.
What comes with co-living?
Everything is provided for you so it's super hassle-free. At Cove, all you need to do is pack your bags and move in! Our bedrooms are fully furnished with a plush queen sized bed, comfy pillows, wardrobes, bedside table, laundry baskets, hangers and even an extension cord to charge all your gadgets at the end of the day. The living room comes with a large TV and a Google Chromecast where you can watch all your favourite Netflix series.
Communal space for all
In the kitchen, you have all you need to spruce up a delicious meal as we provide kitchenware, utensils and dinnerware! You wouldn't need to worry about setting cleaning duties with your flatmates either since home cleaning services are provided for the common areas on a weekly basis. Utilities, wifi and some maintenance are also included in your monthly rental, making it much easier for you to manage your finances.
Meeting new people
Oh and the best part? Meeting other like-minded Cove tenants or Coveys! The whole idea of co-living is living with a community where you can connect with different people from all over the world. It is a great way to expand your social network in Singapore!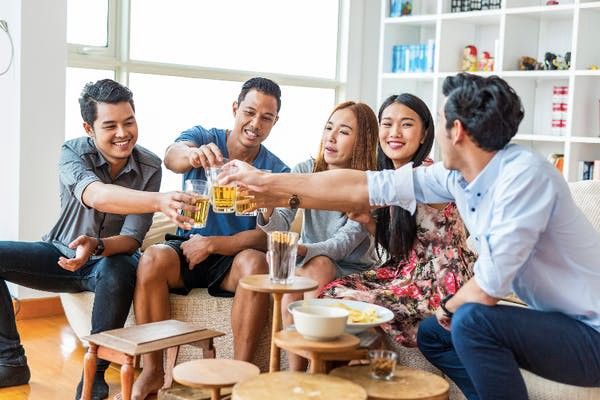 One thing's for sure, you don't have to think of dealing with dodgy landlords, removalists, bills or spending hours setting up Ikea furniture anymore. At Cove, we manage all that for you so you'll have more time to do the things you love.
Forget annual contracts. At Cove, the minimum lease term is only 3 months, ideal for those who require more flexibility or prefer not to be tied down to a long term contract. It's also great for those looking for a short term stay while in Singapore.
So, what to expect when you move to a co-living space? You'll definitely get to enjoy a hassle-free and comfortable stay with an instant community from the moment you move in! If you'd like to find out more about co-living, just click here to chat with us!