Understand Cove's approach to the COVID-19 pandemic
In the face of the pandemic, Cove has taken the necessary steps to ensure the safety of everyone and keep moving forward as a community!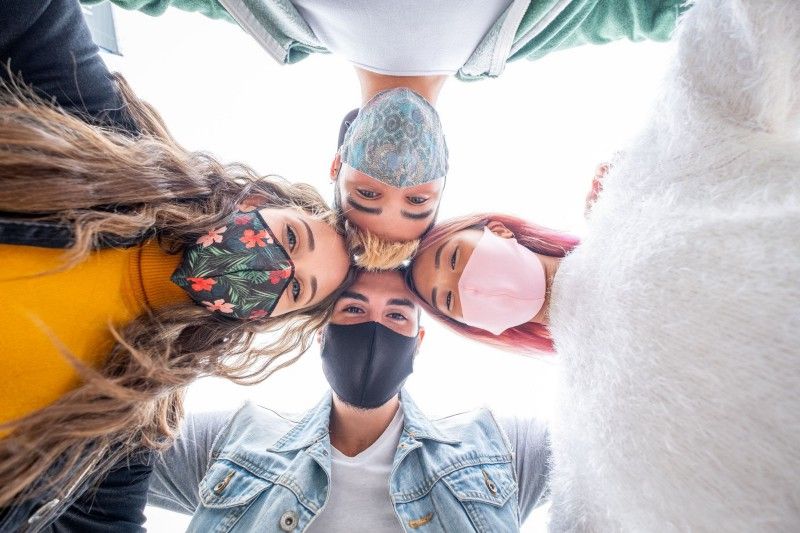 Understand Cove's approach to the COVID-19 pandemic
As the world continues to come to terms with the new normal, life must still go on. For everyone here at Cove, and all of our Coveys, that has certainly been the way forward. However, it is clear that certain things have changed, and it is essential that both current Coveys, as well as future members of our community have a good understanding of just how the Cove team has adjusted to handle the challenges of the COVID-19 pandemic.
While we continue to put the wellbeing of our tenants, staff, and stakeholders at the top of our priorities, Cove is also trying its best to accommodate regulations and implementing the right safety nets to keep everyone safe and happy!
· Keeping you safe
· Maintaining Cove processes in the pandemic
· Strengthening the Cove community
· Cove stands together against COVID-19
Keeping you safe
With current regulations, it may not be possible for friends and family to get together and see each other. Thankfully, our Coveys can depend on each other and build strong bonds with their housemates, which is a great point of coliving spaces like ours in Singapore.
If you wish to join the vibrant community, you are most certainly welcome. However, in order to keep you safe, Cove is now prioritising the use of both VR and video tours for all homes. If a physical viewing is required, it will be limited to one viewer at any given time, in addition to a visitor cap and social distancing measures.
New tenants will also be assisted by our team remotely, so your check-ins will continue to be seamless and fuss-free. A team member will handle your key handover and check-in/check-out inventory processes.
As such, current Coveys need not worry about new tenants joining our family. All new flatmates will be screened before moving in, and you can consider them a resident once everything is settled!
Maintaining Cove processes in the pandemic
The COVID-19 pandemic may have caused problems aplenty, but we are working hard behind the scenes to ensure you will still be provided the complete Cove experience whenever possible.
Housekeeping and maintenance services will still be ongoing, albeit with a reduction of staff involved. During their work, all staff and contractors will be wearing face masks, engaging in frequent sanitisation, and temperature checks.
If any are unwell or display COVID-19 symptoms, they will not be attending to any of Cove's properties. While we want you to continue enjoying the perks of living with Cove, your safety comes first.
Strengthening the Cove community
As outlined earlier, living with Cove has allowed many to make connections and stay social despite the COVID-19 pandemic. Coveys are always encouraged to interact with each other living in the same apartment, and with others outside of the home while following the cap on unique visitors. Although safety is always important, having the human connection is great for our mental wellbeing in such stressful situations.
Cove has also started organising more community events, such as trekking, cycling, workshops, and more that can cater to separate groups of five. Such social distancing measures allow our community to continue to grow, while ensuring that your health is taken care of!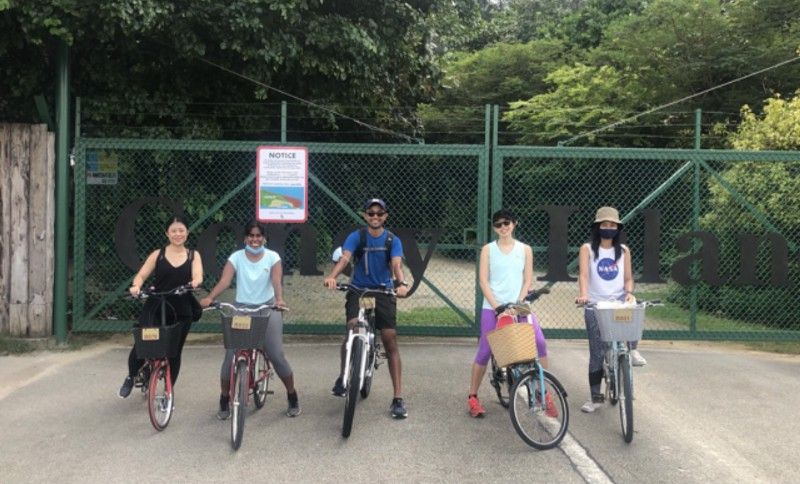 Our community events are only open to those who have been vaccinated, with pre-event testing a criteria as well in certain cases, so make sure you are taken care of in that aspect so you can join in the fun!
Cove stands together against COVID-19
Cove is committed and invested in the concept of coliving in Singapore, and our Coveys are vital pieces of the puzzle. We will continue to strive and improve our services and offerings, all while keeping an eye on new developments and changes to regulations.
Be sure to keep yourself updated via our website or the handy Cove app, and for potential new Coveys, rest assured that we have taken all the necessary steps to put safety first.
Ready to enter the Cove community and stand against the COVID-19 pandemic together? Contact Cove today and get ready to experience a new way of living now!