Tiong Bahru — your ultimate guide to this historical neighbourhood
Historic air riad, art mural and a monkey god temple. Those are just some of the things you can do in this iconic estate in Singapore.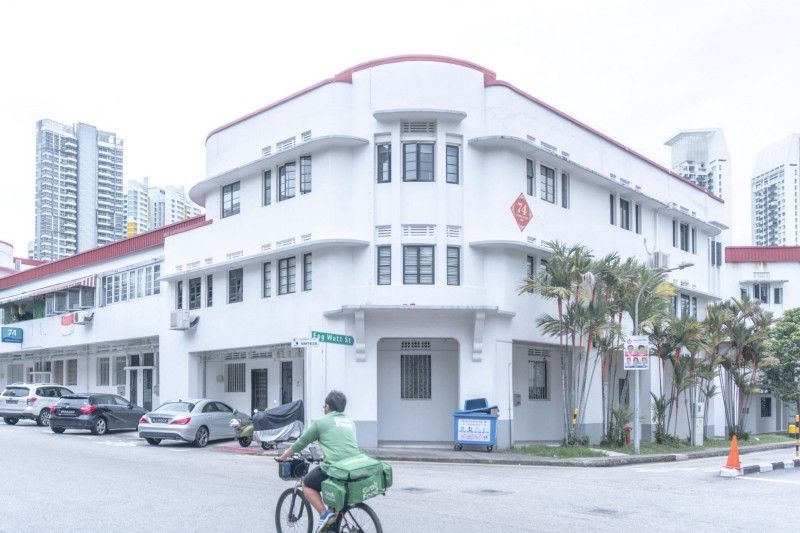 When talking about Tiong Bahru, one will immediately think of the iconic Tiong Bahru Market and Food Centre which offers fresh produce or the popular Tiong Bahru Bakery known for its delicious croissants.
So, what else can you do in this historical estate besides cafe hopping and eating local delicacies?
Tiong Bahru art mural
Get ready to update your Instagram feed with nice OOTD photos of yourself with Singapore-inspired Tiong Bahru murals.
Made by local artist Yip Yew Chong, his murals can be found around Tiong Bahru depicting the heritage scenes of Singaporean life back in the day.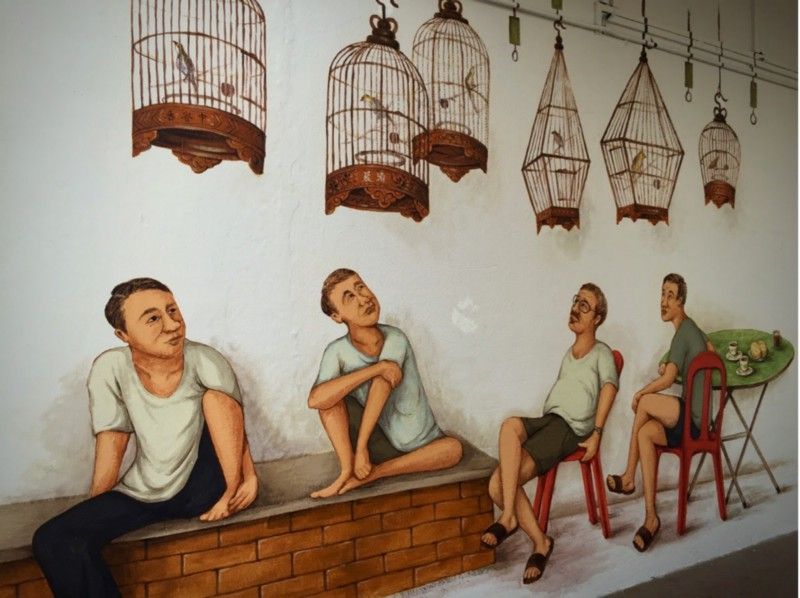 You can find up to three of his murals in this estate, 'Bird Singing Corner', 'Pasar and The Fortune Teller' and 'Home'.
Qi Tian Gong Temple
We all know of Sun Wukong or The Monkey King, best known as one of the mythical characters in popular Chinese novels called 'Journey to the West'.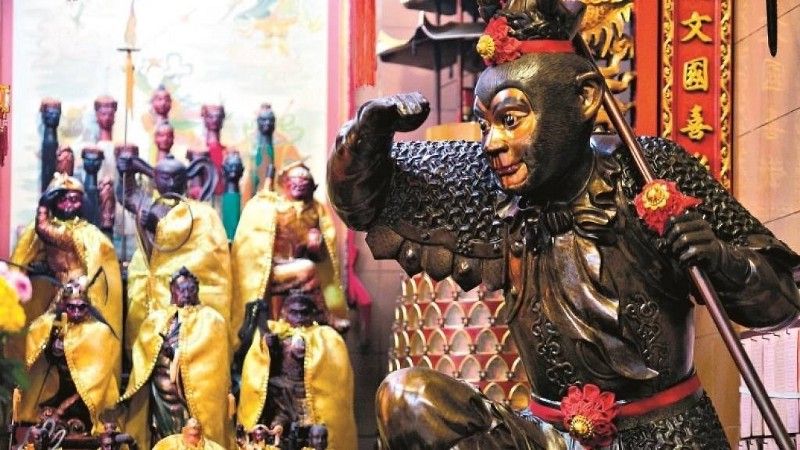 Founded in 1920, this temple is dedicated to The Monkey King. It is claimed that this is the first temple to worship the monkey god in Singapore. You can find more than 10 statues of Sun Wukong here, one of which is almost a century old!
Address: 44 Eng Hoon Street
Tiong Bahru Air Raid Shelter
I bet you didn't know that there's an air raid shelter at Tiong Bahru, right!
Located at Blk 78 Guan Chuan Street, it is the only public housing which incorporates air raid shelter as part of its design. It is also the only pre-war air raid shelter that is still in existence today.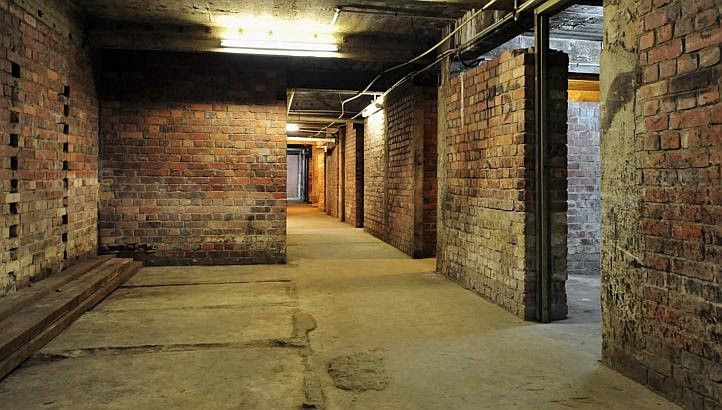 Interestingly, this air raid shelter was also used as covered playground used by children but in times of an emergency, it's actually an air raid shelter, as written in a press release in 1939.
Even though it's not open to public today, it is still worth a visit to appreciate the exterior architecture of the building and learn more about the history of the location through the informative posters which you can find on the outside of this shelter.
Visit unique HDB
When one thinks of HDBs, the typical high-rise flat in bright colours comes to mind. But in this part of Tiong Bahru, you'll be surprised at the architecture and design of the HDBs here!
Its unique horse-shoe shape and spiral staircases are the very elements that make these low-rise HDB buildings every Instagrammer's dream! It certainly fits every Instagrammer aesthetics, making it the perfect backdrop for your #OOTD!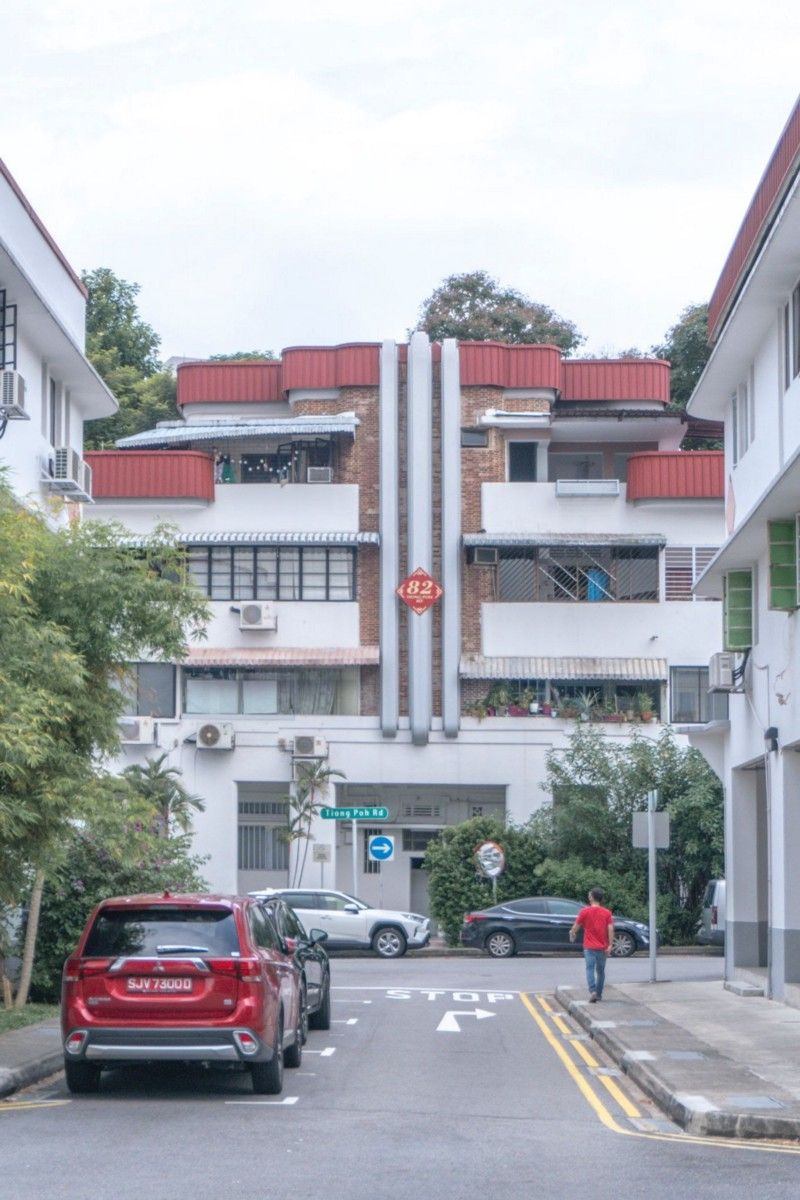 Built in the 1930s, the buildings combine both local and foreign inspiration from public British housing architecture. You can still find these types of HDBs in most parts of Tiong Bahru and it's one of the rare finds these days.
Talking about homes, Cove recently launched a new shophouse at Tiong Bahru, located along Eng Hoon Street.
What's great about this shophouse is that you can find a studio, a 1-bedroom apartment and standard rooms in this shophouse! So you can really find your ideal home here as it caters to everyone's needs.
You can follow me on a little tour of this shophouse in this video here:
If you're looking for an apartment for rent at Tiong Bahru, you can view more homes here.
Just send us a text on WhatsApp at 3138 4860 to book a complimentary viewing!