Things you should know before trying out co-living
You might wanna take down some notes on how to rent a room in Singapore!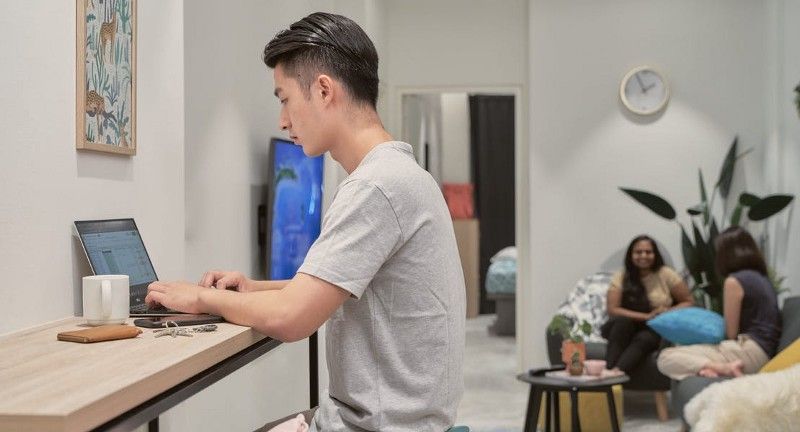 If you're a fellow Covey reading this, I'm sure you've met some of our lovely bookings team members that brought you around for viewings and helped you find your ideal home.
Not only is booking your room very seamless and convenient, you'll also get to know about the neighbourhood and the homes better with the help of Cove's very friendly bookings team who accompany you throughout the viewing session!
One of them is Aaron, who joined us back in October last year under the SG Traineeship Programme.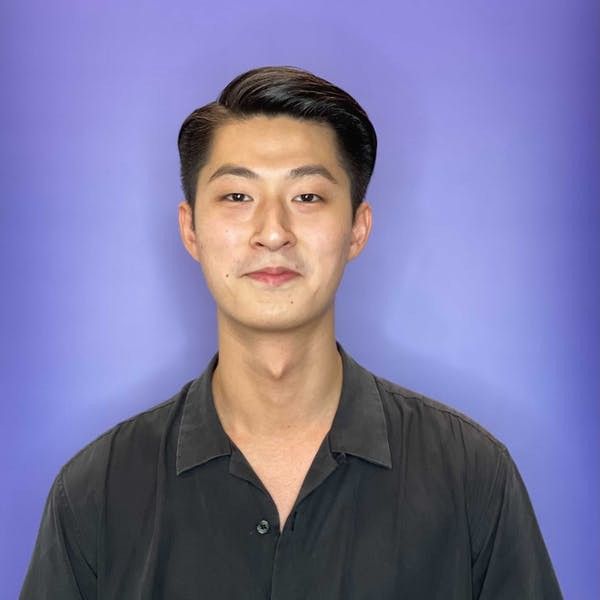 What does he do?
You might think Aaron's job is just to bring potential Coveys to any of our available properties and show them around, but it's more than just that!
"I attend to their queries, narrow down suitable rooms and bring them to view the place at our properties. Once they find the right home for them, I will guide them through the admin booking process to ensure a hassle-free and smooth move in experience with us."
What should future Coveys look out for in a home?
From his experience, Aaron shared that when one is looking for a place to call home, the main features they look out for are the apartment's layout, size of the rooms and amenities in the common living area.
The condition of the common living room is one of the important parts that influence the decision of potential Coveys! Thankfully, our common living areas in all our homes are decked with a smart TV, a comfortable sofa set and a coffee table, perfect for you to chillax after a hectic day at work.
Other than that, Aaron mentioned that potential Coveys tend to envision themselves living or working in these spaces.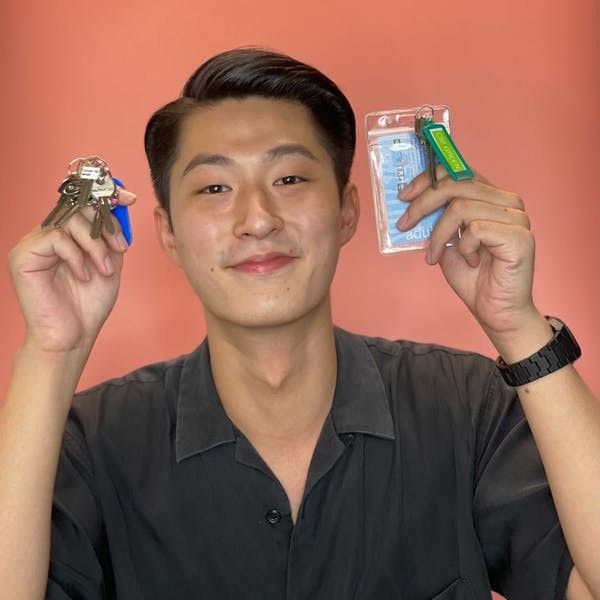 That's indeed a great way to know whether you'll be comfortable in our homes or not. To future Coveys reading this, feel free to take a seat on our chairs at the dining area or sit on the empty bed that you might be renting (if it's not currently occupied by someone else).
"Most would also want to know more about their future flatmates. After all, they have to vibe with one another to be staying under the same roof!"
On top of that, location is another essential factor as these potential Coveys would prefer a home close to their workplace or school and within walking distance to a bus stop or MRT station, to cut down on time travelling back and forth.
Aaron's favourite home
As part of the bookings team, Aaron has seen and been in most, if not, all of Cove's properties! In fact, on a busy week, Aaron conducts up to 50 viewings! 😯
So I asked him what's his favourite Cove home, so far.
"I personally love the ambience at our Havelock Road walk-up apartment. It is the most memorable home for me so far. There is a great balance between individual private space and our co-living concept there."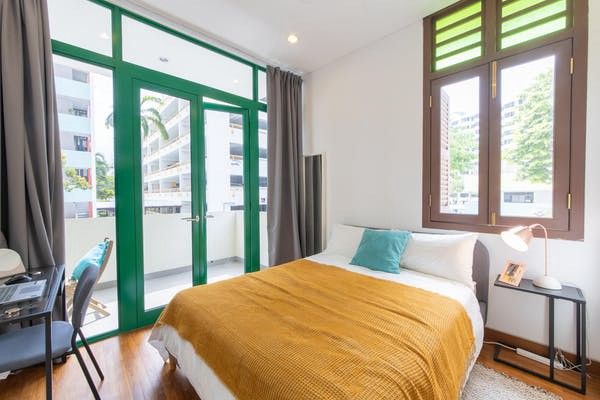 If you wish to take a look at how beautiful this walk-up apartment at Tiong Bahru is, take a look at our home tour video on YouTube!
Aaron explained more about why he loves this apartment, mainly because of how intricate and beautiful the interior is.
"It comes fully furnished with modern interior in the common space while retaining a little touch of vintage and heritage by keeping the original shophouse windows. The apartment is designed in a way that fully optimises the space in the apartment, be it working or to unwind with friends. I can totally see myself living there comfortably, be it for the short term or long term."
What should you know before you decide to try co-living?
As co-living is a rather new concept, Aaron has a few tips on whether one should consider co-living or not.
Firstly, you should come up with a comfortable budget for the new living space. Co-living may appear costlier but one has to understand that Cove includes furniture, kitchenware, wi-fi, housekeeping, maintenance support, manages all bills and even includes A/C servicing into the monthly invoice!
Secondly, you have to know what kind of area you wish to live in. Whether it's a neighbourhood filled with cafes, bars and restaurants or a conducive environment closer to nature, or a place right in the middle of CBD. If you're not entirely sure which is the best, check out our neighbourhood guides or ask Aaron!
This third point is important. Are you comfortable with sharing a bathroom or even the kitchen sink? If your answer is yes, then co-living is indeed for you. But if your answer is no, you can always opt for a bedroom with an ensuite bathroom or a studio apartment! 🛀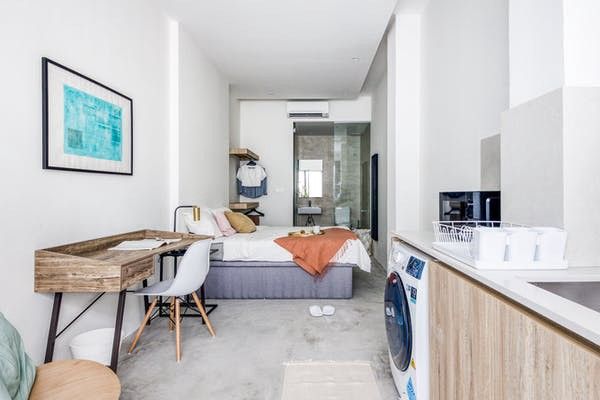 Lastly, find out about the people who are currently living in the home you're viewing, do you think you can get along with them? At the end of the day, you'll be seeing their faces on the daily, so you should be open and comfortable living with others. Who knows, you could end up gaining a new friend or two!
And once you know all these, just share them with Aaron or any of his bookings teammates. This way, they can narrow down the search for you and find the perfect ideal home just for you!
Aaron is an AFOL too!
On his off days, Aaron loves building LEGO, just like our Covey, Hendra!
This fellow AFOL (Adult Fan of LEGO) here has been collecting LEGO ever since he was 7 when he started playing with LEGO City series and building LEGO with creative brick boxes.
Growing up, he started to collect other LEGO series such as the superheroes series from Marvel and DC!
"My latest collection will be LEGO Batwings 1989 from DC series and also LEGO colosseum from Creator series. I am going to start venturing into LEGO Technic series soon!"
On average, Aaron spends about $5000 a year on LEGO sets!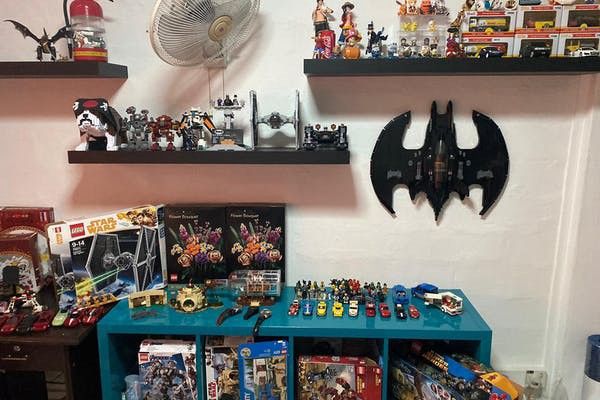 That's a massive and interesting collection!
And if you find Aaron somewhat familiar, that's because he's one of our talents and is featured in some of our photos!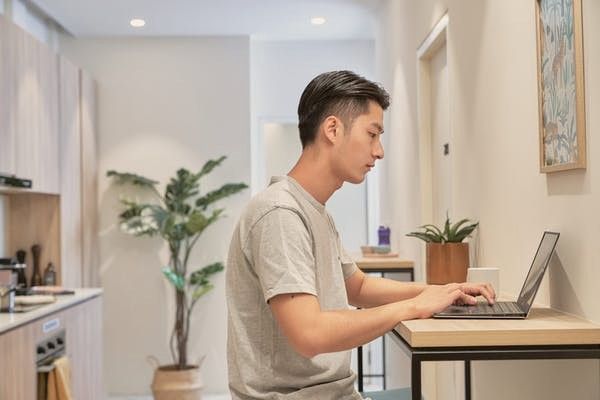 Now you know why we call the people behind Cove 'Cove Superstars' because we're super multi-talented! 😉