Neighbourhood Spotlight — Cove guide to living in Singapore part 1
The many neighbourhoods in Singapore are more than just living spaces, they are bonafide attractions in their own right!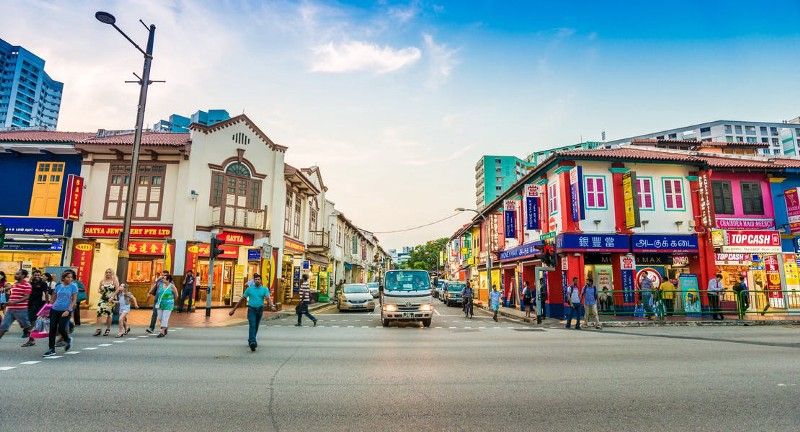 Before we even begin, we just want to tell you how excited we are that you are looking to find yourself a home to rent here in Singapore. With an interesting variety of sights and sounds to marvel at, our sunny island home is definitely an experience that everyone should have the luxury of enjoying once in their lifetime!
When it comes to Singapore, the big attractions are not just the touristy spots. Each and every prominent Singapore neighbourhood is worth a visit, often bringing its own set of aesthetics and activities to the table.
For the intrepid newcomer to Singapore, plenty of adventures await. However, instead of sending you in blind, Cove has put together a series of guides that can help you suss out just which neighbourhood is right for you in Singapore, and the bonus is that you can live near them too!
Housing attractions
When you rent a place from Cove, you are guaranteed a few things. You are getting awesome home furnishings, the use of excellent housekeeping services, every imaginable utility is at your disposal, dependable and fast Wi-Fi, and of course, our signature community events and perks.
As a bonus, you will likely live amongst some of the best parts that Singapore has to offer. Here are just some of the highlights:
The CBD & Marina Bay
Let's start with what is likely considered to be the crown jewels when it comes to living in Singapore. The Central Business District and Marina Bay area is home to some of the island's top real estate. As the commercial heart of the city, that is to be expected. However, it is not all business and no play!
Drop by the beautiful and picturesque spots like the Merlion park, the ArtScience Museum, and Gardens by the Bay. Once you have taken in the sights, why not fill yourself with delicious food at The Spot, PS Cafe, OverEasy, and the dozens of joints that offer great food and a welcoming atmosphere?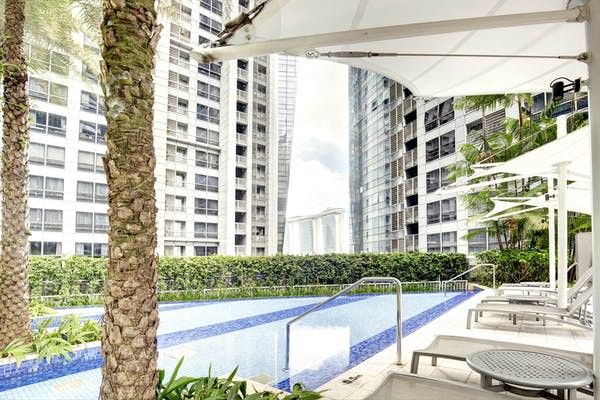 And the night off with the drink of your choice at the Ce La Vi Club Lounge, Lantern Bar, or 1 Altitude Bar, before heading back to your new home. Now this is what we call living!
Tanjong Pagar
Heading out of the CBD a little lies the quaint and vibrant neighbourhood of Tanjong Pagar in Singapore. One of the more memorable sights would be the traditional Peranakan shophouses mixed in with independent businesses, blending in for a stunning coming together that is made for locals, as well as expats and visitors alike.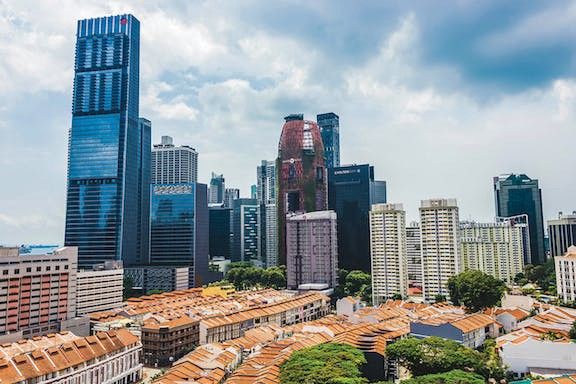 Coffee lovers would do well to visit the likes of Common Man Coffee Roasters and Five Oars Coffee Roasters, or get a taste of that sweet life at Plain Vanilla. Need something more substantial? The likes of Coconut Club, Esquina, Lucha Loco, and more await.
The bar scene is definitely alive here as well, with the Tippling Club, Native, and The Old Man providing wonderful concoctions to keep you buzzing.
Geylang & Joo Chiat
If you are the kind that you're someone who wants to get into the heartbeat of the city and not bother with the usual stuff other people are into, then the areas of Geyland and Joo Chiat are ideal for you. Generally one of the more underrated neighbourhoods you can find in Singapore, for the insiders that are in the know, the opposite is much more closer to the truth.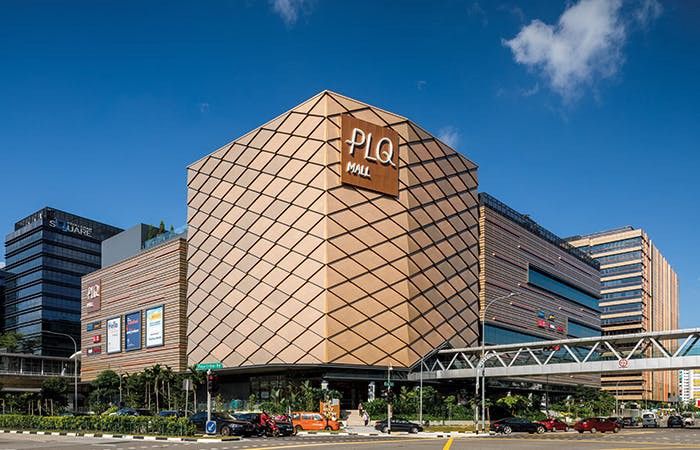 Get Be amazed by the neighbourhood's own brand of Peranakan shophouses, and get have your breath taken away by delicious local cuisine and the heritage of Singapore at every corner.
Enjoy a healthy dose of Vitamin D at the Singapore Wake Park or the long stretches at East Coast Park. If you prefer a quieter time, you can embark on a journey to learn more about local heritage at The Intan museum, before heading to popular cafes such as Penny University, Homeground Coffee Roasters, and the C Cafe for a good meal.
If you are looking for a more unique experience, the trio of Butter & Spice, Old Bibik's Peranakan Kitchen, and The Communal Place have you covered.
Cove makes life interesting for you!
Is that all the wonderful neighbourhoods that await you here in Singapore? Definitely not, we have only touched the tip of the iceberg. As we bring you more guides to the extensive selection of prime locations here in Singapore, remember that Cove is more than just your best rental option.
We also put together community events for you to get to know people, build relationships, and form roots that will last a lifetime. Be sure to take full advantage as you begin your new life in Singapore.
Contact us today, and get ready for a Singapore neighbourhood adventure unlike any other.