Move in with friends this new semester
Looking for a home off-campus? At Cove homes, we make virtual learning comfortable for you!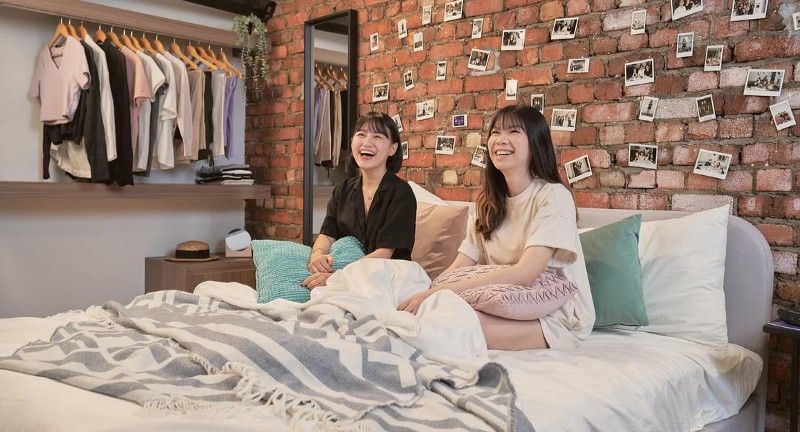 Now that the new term is starting soon, we know that new students are busy searching for accommodation options.
Whether you're an undergraduate or a postgraduate student looking for a room to rent in Singapore, we understand that it's quite a tiring process to look for rooms. There's a lot of paper or admin work to go through, many viewings to go for and the least of it all, dealing with shady landlords.
Also, the recent NTU Hall episode might give you a little scare which made you decide to look for apartments near campus. This is where Cove student apartments come in handy!
At Cove, we do the heavy lifting for you. All you have to do is just bring in your luggage and move in with us. Literally!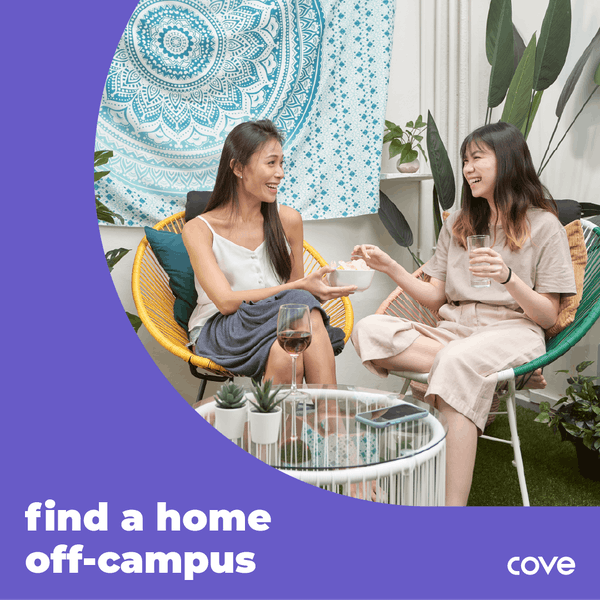 You don't have to worry about the furniture as all our homes are fully furnished, so it's easy for you to move in and attend your Zoom classes right away. Don't worry about getting disconnected as our homes come with high speed wifi and extension plug for you to charge your phone, laptop, iPad, tablet or any other devices you need for your virtual classes.
Most Cove rooms also have a desk and a chair so that you can attend your virtual classes in the privacy of your own room. But if you're a social person, you can always attend your virtual classes at the dining area or the living room with your flatmates.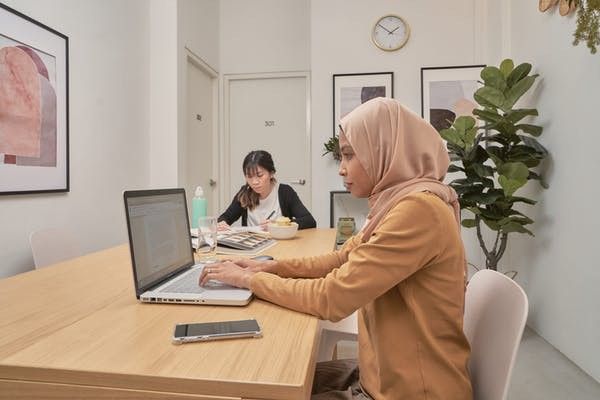 Some of you might need to go to school to attend physical classes or to do lab research, and you'd love to live in a place near your campus so that you can save time (and money) on transportation. Thankfully for you, we do have student living apartments located nearby universities such as National University of Singapore (NUS), Singapore Management University (SMU), James Cook University (JCU), ESSEC, INSEAD and more.
To find student housing in Singapore, simply go to our listing page and pick the location filter. You'll then see all the available homes at your desired location. Our rooms start as low as $800, with no agent fees!
Living costs in Singapore for students can be quite high. We know that you're finding ways to save as much money as you can. Good news for you, we allow double occupancy, this means you can rent an ensuite room, a studio or a 1-bedroom apartment with your bestie or your partner. This way, you can save more money on monthly rental too.
For more information about student rooms for rent at Cove, click here, or drop us a WhatsApp message at +65 3138 4860 for enquiries.
We hope you'll have a fruitful and enjoyable new semester with Cove!