Making serviced apartments & corporate housing easy — here's how
Cove makes leasing easy for both private and institutional landlords in Singapore; make the most of your properties today at Cove.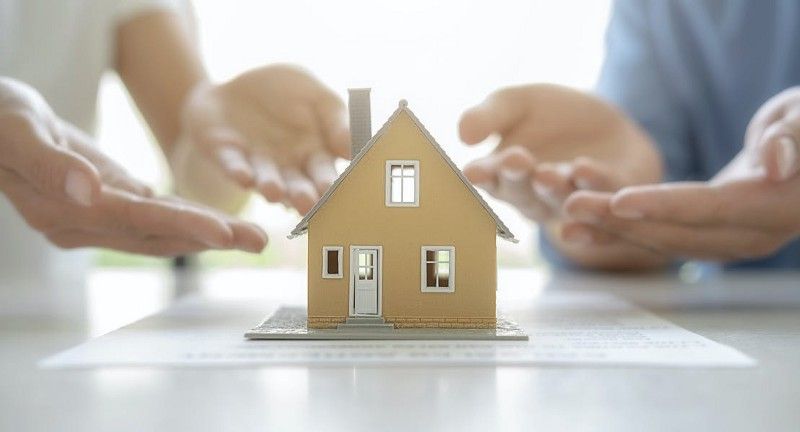 Living in Singapore has plenty of benefits. Safety is pretty much assured here, while getting anywhere is usually fast and easy. Add in all of the amenities and hotspots to visit, and there is always something to enjoy in the garden city. Of course, that is if you can find a place to stay!
For many, especially those coming to Singapore for work, serviced apartments are a fantastic option to consider. However, with so many factors like pricing and location to consider, it can be a hassle for companies and organisations to accommodate expats. Thankfully, Cove has the solution for such corporate living arrangements in Singapore!
Tailored corporate housing in Singapore
When it comes to a business, employees are the lifeblood. Making sure that your valued workers have everything they need when moving to a new location is an excellent way of welcoming them to Singapore. With Cove's bespoke solutions, you have little to worry about.
We will cover apartments with complete furnishings and kitchenware to get them started. Weekly housekeeping and regular maintenance ensure the serviced apartments are always in tiptop conditions. At the same time, the high-speed Wi-Fi and work-from-home friendly desks in most homes will have your employees doing their thing with ease. Lastly, you do not have to worry about being locked in agreements; our flexible contracts are designed with you in mind.
Now your employees can truly enjoy the comforts of home without corporate having to shell out to rent a more expensive serviced apartment!
Location is everything
When we talk about corporate housing, location is critical for any business looking to ensure their employees are well cared for when they are at work or headed home. With over 400 rooms in Singapore located in various commercial centres, Cove will have something for everyone.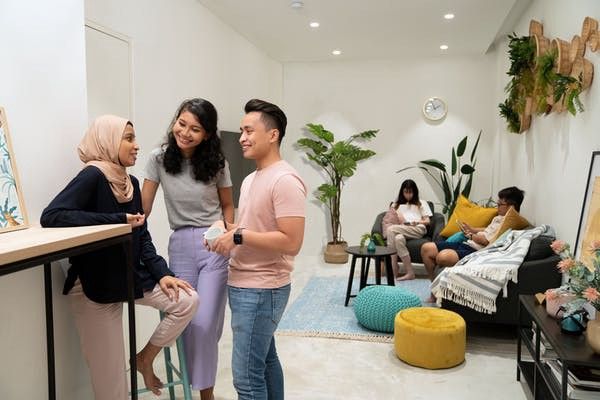 Be it the central business district, Changi Business Park, Mapletree Business City, One North, or the other major hubs, your corporate housing needs can be addressed by renting our homes.
Relocation services
There is certainly much to worry about when moving to a new city, and it can easily overwhelm your new employees. However, Cove is ready to go the extra mile to make your employees move to Singapore an easy transition.
From the moment they arrive at the airport, we can provide a full suite of services to take care of their every need. With our extensive experience serving expats to our innate knowledge of Singapore, they will feel at ease right from the start!
Flexible lease terms
With a minimum lease of just three months with a 30-days notice period, you will always have the freedom to choose. For corporate clients who are happy with Cove's arrangements, there is little to fuss about too. Our contracts will renew automatically every month without the need for extra fees! This removes more troubles from your plate and lets you focus on the more essential things.
Our convenience does not end there. If you find yourself shifting offices and need your employees situated in more convenient locations, they can always transfer between Cove properties as well.
Tailored contracting and invoicing
Entering a renting agreement with Cove will help organisations cut down on the need for split bills and expenses. There are no hidden costs or tedious paperwork, just leases and invoicing made for corporate ease.
Instead of infuriating processes, all of Cove's services, including contract, billing, and checking-in. Our Coveys can even raise maintenance requests online quickly to highlight issues, and all invoices can be paid via our new app!
Cove makes corporate housing simple
Help make the talents heading here to aid your business feel more comfortable and at home with the wide selection of amazing housing options available at Cove.
With the logistics and services taken care of, they can truly focus on enjoying their work and a new social life that will only be enhanced by the Cove community and our regular networking events.
Contact us today, and get ready to enjoy the best corporate housing solution.