Living with Cove — part 2
Co-living in Singapore is not that hard, especially when you can count on Cove to provide you with the best options, spaces, and services,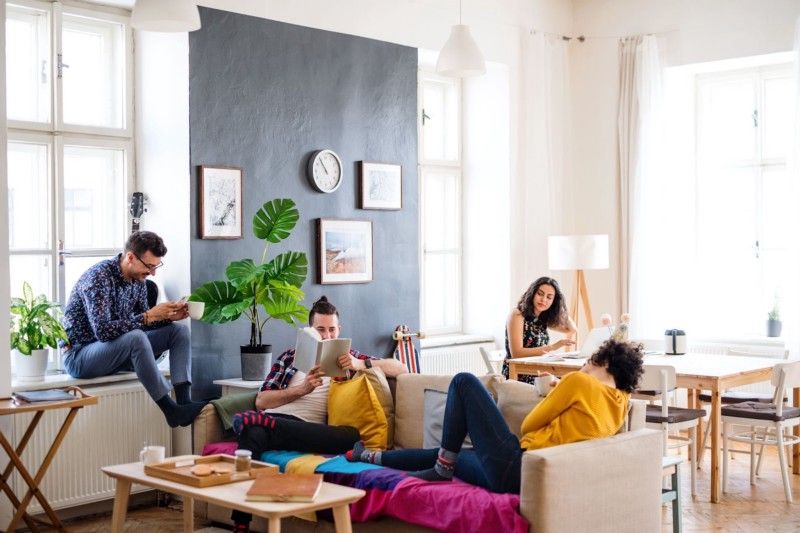 Community has never been more important than the present context the world finds itself in, and when you find yourself in a not-so-familiar place, it can be of huge help. This is why the Cove experience is designed to not just help Coveys find the perfect residence for co-living in Singapore, but also get involved as part of a larger community.
Continuing our sharings, the awesome foursome that are Robert, Mun Yee, Royston, and Julia are back to talk more about their Cove experience, and why you should seriously consider becoming our next Covey! Be sure to also check out part one of our talk with the quartet to get the complete picture about co-living in Singapore!
A heart-to-heart with our Coveys
Why did you pick Cove over other potential rental properties?
When it comes to Cove, a few selling points stand out when compared to the competition. Julia , Robert, and Mun Yee were big fans of our pricing for the variety of properties, which were extra attractive when compared to the other options on the market.
"If you look around at the property that they offer, it is really value for money," Mun Yee explained.
Of course, that is not all. Our excellent service both before and after you sign the lease also has everyone raving about it. The flexibility that Cove offers is a big plus, according to Julia, and both Robert and Royston always had someone to help them whenever they needed it.
The community of Cove is a close-knit one, how have you benefited from being a Covey?
Having people with the same shared experience to talk things through is a great way to ease into a new situation, and that is how Julia felt after becoming a Covey, especially during these testing times.
Robert had similar feelings, sharing that he "was looking for a place where I can be with other people, who are in the similar boat to me, or like-minded people," and he was not disappointed with the co-living arrangements in Singapore thanks to Cove.
This sense of connection is fostered by the convenient Cove app, where communication with other Coveys is seamless and fuss-free. Coveys can also join in activities that are meant to bring everyone together even more, such as an upcycling workshop that Royston attended, and makes making friends that much easier.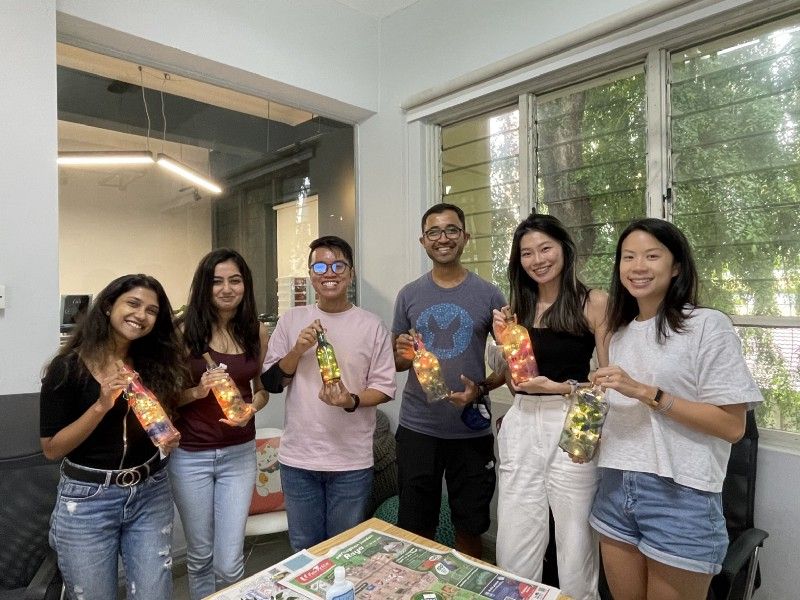 As a tenant, please describe the best part of your experience with Cove!
Depending on the different needs of our Coveys, the entire Cove experience is meant to be an all-encompassing experience from start to end. Julia is a big fan of having other companions living in the same space as part of the co-living experience, as well as "the convenience" of reaching someone whenever there are issues. The same goes for Robert, who sees his housemate as "probably the best part" of being part of the Cove community in Singapore.
For Mun Yee, "the seamlessness of making a booking and getting the keys to the room" and a full online process that was easy and straightforward allowed her to focus on enjoying her new home.
Royston echoed the same sentiments for his experience as well.
"Cove made my arrival and settling in Singapore so much easier. Accommodation is something people get stressed about. With Cove, what made it really simple is that they gave me the option that was flexible and within my budget, and it worked for me," he shared.
"I just needed to bring me and my belongings and Cove took care of everything to do with my accommodation needs."
Do you have anything to share with potential Coveys?
As an extended welcome to future Coveys who are looking to join our quartet of happy residents, they have more tips to share.
Mun Yee
Staying here is actually the best decision I've ever made. I enjoy the place, my flatmates. We share each other's culture, we work out together. The whole experience is very fun, so come and experience it yourself!
Robert
It's crucial to spend time speaking with the people already living there. It's important to have good housemates, it makes or breaks your experience. You might be someone who likes to go out, and if you find someone similar to you, that'd be nice. What you want is a home that you can come home to relax and be happy. You don't want any awkwardness with your housemate.
Royston
Understand your own personality, and understand if you have to make compromises in that journey. There are certain things you need to know when you're in a co-living environment or in a shared space. So if it's your first time, it really helps if you read the articles that Cove has on their blog. For example how to be a good housemate or how to get along with people!
Julia
Enjoy the space but also don't forget to go out (for a walk/food) often!
Live with Cove and be our newest Covey!
We definitely had a blast talking with Julia, Mun Yee, Royston, and Robert, and we are glad that they have had such good experiences being a Covey. With a better understanding of what could potentially be in your future, are you ready to become our next Covey?
Visit us to find out more, we are always ready to help! Or you can always drop us a WhatsApp message at +65 3138 4860 for enquiries