Fancy living in a shophouse? With Cove, anything is possible!
Here's how you can live in this heritage-rich and historic property commonly found in Tanjong Pagar, Joo Chiat and Chinatown.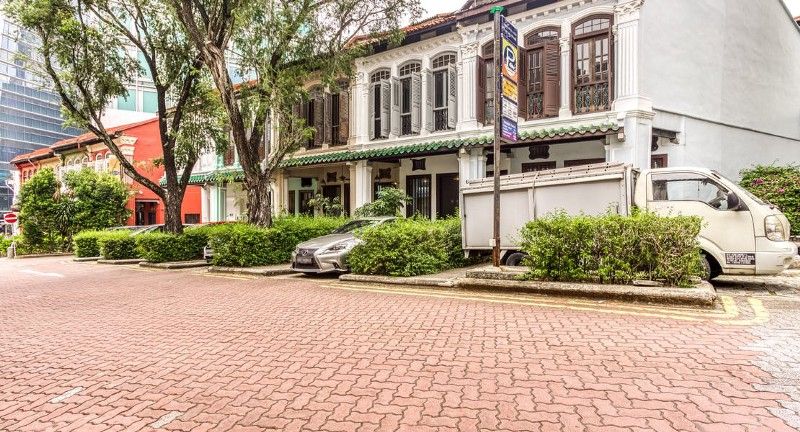 One of our favourite pastimes living in this bustling city is of course eating! Most of the common activities we Millennials love to do is to go cafe hopping and try new hipster food, which may cost quite a little bit too much but really worth a try. 😊
And of course, what is a trip to a chic cafe or restaurant if we don't snap some photos to post on our social media? You know how the saying goes, 'pics or it didn't happen!'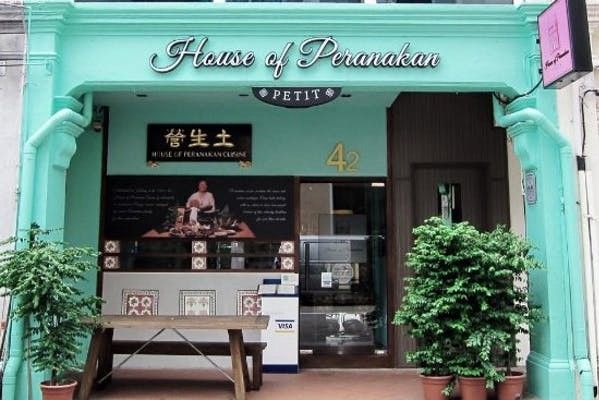 We don't only go to a certain cafe just for the food, but also to soak in the atmosphere and ambience of the eatery. And also to appreciate the modern yet rustic interior and boho furnishings.
It is a known fact that we just love how most of these cafes are located in commercial shophouses in areas such as Bugis, Tanjong Pagar, Chinatown, Tiong Bahru and many more. Sometimes, we catch ourselves thinking, "I wish I could live in a shophouse!"
Well do you know that with Cove, you can make this very wish come true?
Yes, you heard that right! Here at Cove we provide multiple types of homes for rent, and this includes shophouse rental too!
Soak into the rich heritage and culture
What's great about living in shophouses is it's like living in a time capsule!
Typically a set of narrow buildings clustered along streets, these terraced buildings have intricate carvings and latticed windows and doors which give them a distinct aesthetic. Shophouses pull together inspiration from multiple ethno-religious cultures, playing with Malay fretwork, Peranakan tiling, Corinthian pilasters and Art Deco-inspired façades.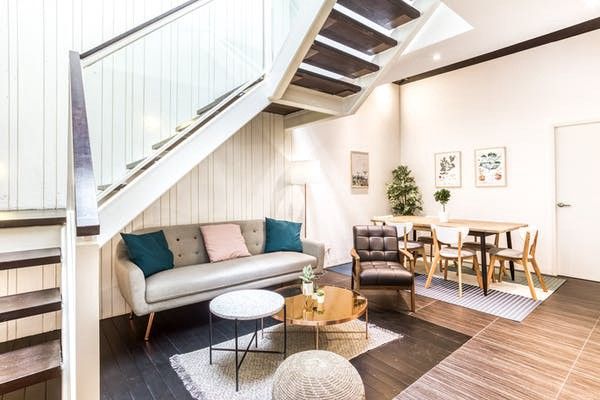 But when you step into the insides of these traditional buildings, it's as though you've brought back to the present time. Especially when you're in Cove homes as we have refurbished the home where the deco is simply minimalistic to suit the need of the modern Millennial.
Live in the heart of the city
Another plus point of living in a residential shophouse for rent is that you'll be connected to the city very easily.
Our 2-storey shophouse for rent at Jalan Besar is literally opposite the MRT station exit! All you have to do is cross the street to get home once you exit the station.
If you prefer somewhere more hidden, we do have Emerald Hill shophouse for rent tucked away from the bustling of Orchard Road. Despite it being only 10 minutes away from Somerset MRT station, the area there is pretty serene as it is located away from the busy shopping district.
If you're an East sider, this Joo Chiat shophouse for rent is perfect for you! There's a total of 4 floors to this beautiful shophouse and the best part of it all? It's only 6 minutes drive from East Coast Park. 🌲
Another shophouse for rent in the East is located at Geylang Road, which is nearby Paya Lebar Quarter, dubbed as CBD of the East!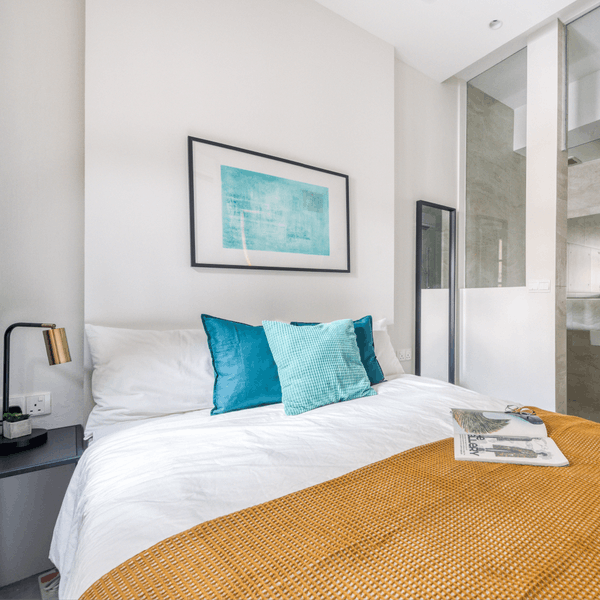 Eat like a local
You'll never run out of food choices living in a shophouse neighbourhood. Besides the popular and more well-known hipster cafes you can find in shophouses, traditional local eateries are also thriving in shophouse enclaves!
From old-school shops selling tropical fruits to multi-generational breakfast places, you'll be spoilt for choice when it comes to local Singaporean delicacies.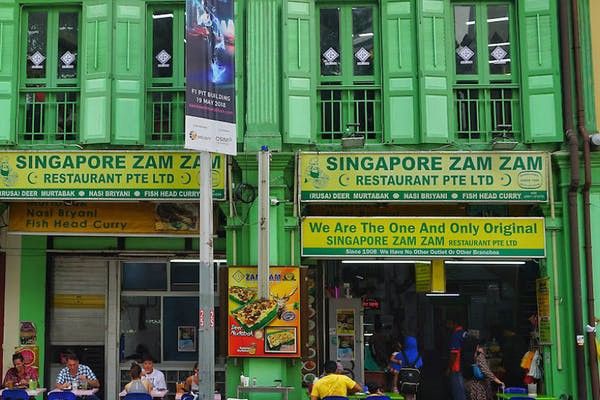 If you're lucky, you can also bump into a traditional convenience store that sells your basic grocery needs and evergreen local snacks! To Singaporeans, these shops are called 'Mama shop'. It's basically a very compact supermarket.
Meet more like-minded individuals
Due to the size of shophouses that can accommodate more individuals, you are more likely to meet more like-minded Coveys when staying in shophouses.
If you feel that staying in a co-living space is a great opportunity to network and make new friends, you should totally consider living in a shophouse.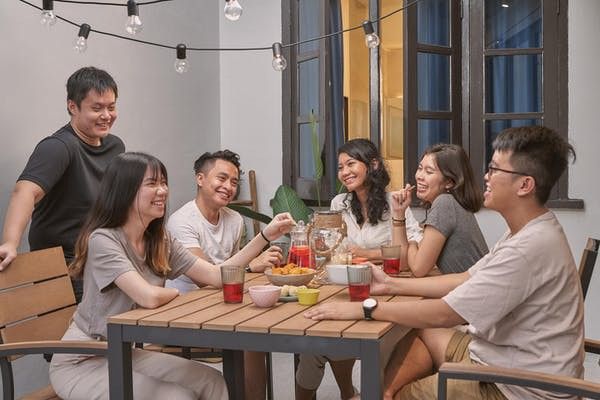 There's ample space for you to get together with your flatmates (as compared to living in a condominium or a walk-up apartment). You can organise movie nights in the living room, have a nice dinner under the sky at the patio or chill by the bar. You can also bring your friends over to have a little party in the shophouse!
To find out more about the shophouse available at Cove, why not drop us a WhatsApp message? We'll be more than happy to help. 😃