Dinner and movie nights made easy with Cove
Forget about getting kitchenware at Ikea, we got that covered! All you need is to buy ingredients from the market and you're set.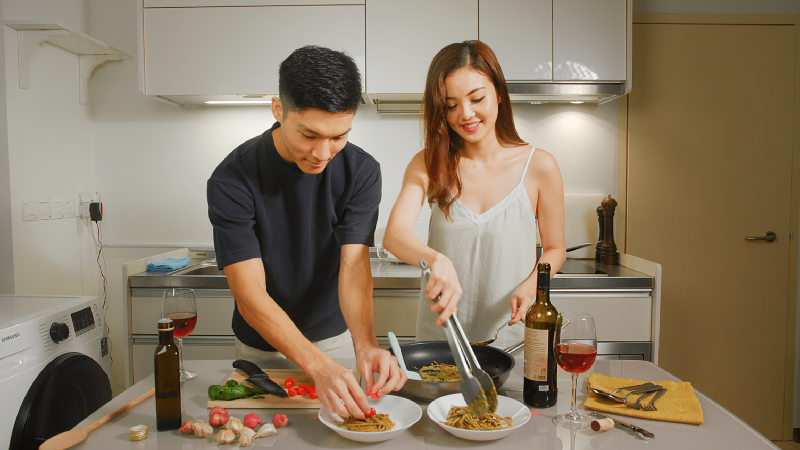 At Cove, you don't have to worry about getting kitchenware or furniture from Ikea when you're moving in with us. That's because we provide all of it for you!
Your plates, bowl, fork and spoon even pots and pans. All you need to do is shop for your groceries and you're all set to cook up a delicious meal.
Not only that, we also provide regular housekeeping so you don't have to stress about cleaning up so much, especially when you're busy working from home. And if you spot something wrong in your home, be it the malfunctioning AC system or stove, just raise a ticket on the Cove app and our support team who works round the clock will assist you in the shortest possible time.
So, all you really have to do when you stay with Cove is… enjoy quality time with your loved ones in your new home!
Browse our homes here.