All you need to book a room with us is your smartphone!
Moving in to your ideal home with Cove is that simple!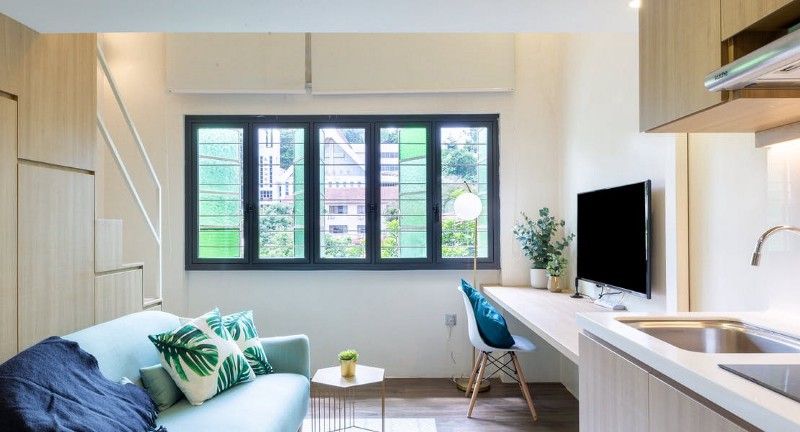 Have you ever wanted to book a viewing with us, but your schedule is a little too tight, so there's rarely any chance for you to be available to come down to any of our fully-furnished properties?
Or even worse, you're actually serving your Stay Home Notice (SHN), so you're literally stuck in the room and can't get out!
The great thing about living in this digital era, almost everything can be done online. That includes our viewings too! We make it super easy for you to view our homes no matter where you are! 👍
Before booking a virtual viewing, you can always first take a look at the 360 VR tour that's available on our listing. It's so life-like that most people are shocked at how real it is when they physically visit or move in.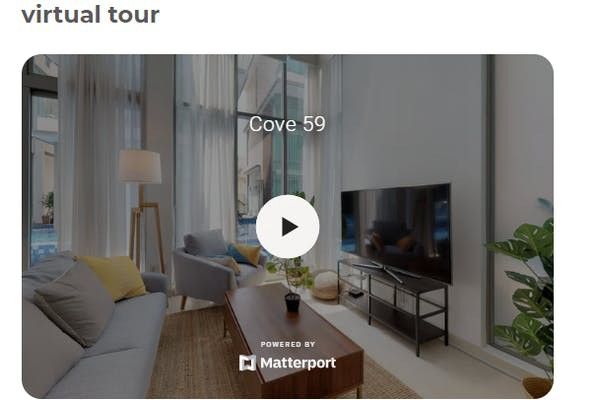 Look out for this section or click "VR tour" to view our houses virtually!
In the virtual tour, you can view your preferred unit as though you are physically there! You can start from the main entrance of the shophouse, condominium, landed property or walk-up apartment and go to the kitchen, dining area or balcony. Feel free to look at any of the rooms and zoom at the walls or microwave oven to check what brand or type we have in your future home.
This VR tour also allows you to view the occupied rooms with ease as sometimes the rooms may look a little different once another Covey has moved in and brought their own extra decor or furnishings. Thankfully, the VR tour was recorded before any Coveys move in, making it possible for you to explore the other rooms' layouts!
For a preview of how our 360 tour looks like, take a look at our TikTok video of one of our shophouses at Upper Weld Road!
If you wish to get up close and personal with our units, then virtual viewing is the way to go! In this virtual viewing, our sales team will hop on a video call with you to show you around the unit and share with you more information about your dream home.
You can also take a look at any facilities in the building, such as the gym or pool.
Who knows, you might also bump into your potential flatmate in that video call!
This virtual viewing is ideal for people who are serving their SHNs in hotels upon reaching Singapore or even when they're still overseas! Convenient, huh? 😎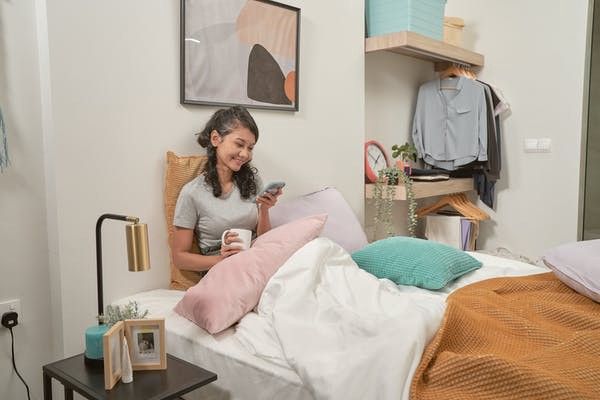 Our entire booking experience is online, so you don't have to worry about coming down to our office to sign our feasible contract agreement or any paperwork.
The same goes for our payment methods! The rental invoices will be sent to your email address on a monthly basis. Plus payment is all fully digital-enabled as well, making the whole process hassle-free.
In other words, we're not only contactless, we're paperless too! We're doing our part to be environmentally-friendly. 🌱
Moving in is as easy as 1,2,3 with Cove, you can do it within minutes from your phone, it's that simple!
The only laborious work on your end is probably rolling into your new home with your luggage of clothes!
To complete your stay with us, why not consider these premium essentials which you can rent or purchase from us.
Need more co-living tips? Check out our articles here.