7 activities to do with 7 other friends during Phase 3
Say goodbye to isolation and boring weekends!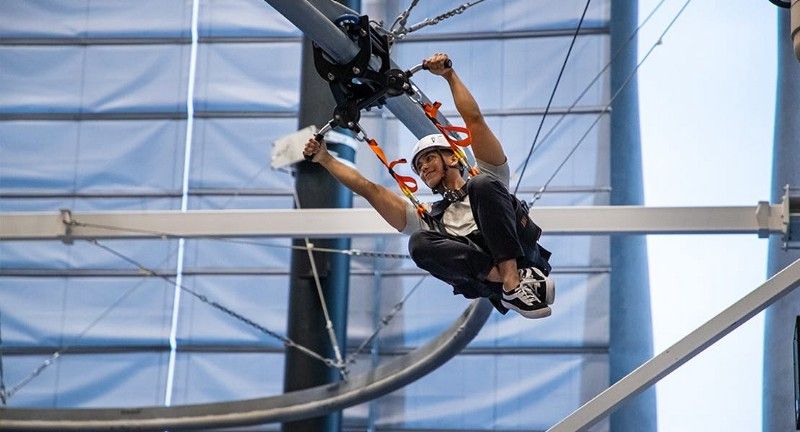 It's been 3 weeks since we began Phase 3. We can now mingle in groups of eight and no longer have to be stuck in long queues waiting to dine in since food establishments can occupy more customers now. Yay!
But besides the regular dinner with friends and loved ones, here are 7 things which you can do with 7 other friends (or less, if you're like me with just… 4 friends in your social circle).
Nerf Action Xperience
It's time to unleash your best moves in 4 different zones at the world's first Nerf arena at Marina Square!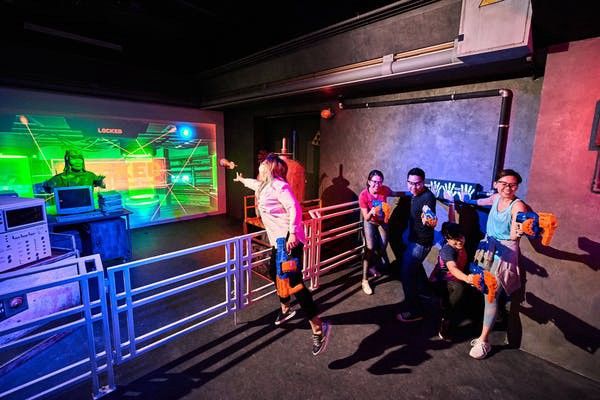 If you're looking for a team bonding session with your workmates, Nerf Action Xperience would be perfect as the different zones would require you and your teammates to work together to complete a challenge or even fight zombies!
Psst… this is also an opportunity for you to shoot your bosses! 😜
You can even use up your SingapoRediscover vouchers for this Nerf Action Xperience!
Adventure HQ @ HomeTeamNS Khatib
Spanning across four storeys, Adventure HQ @ HomeTeamNS Khatib features 10 kaleidoscopic adventure installations for you thrill seekers out there!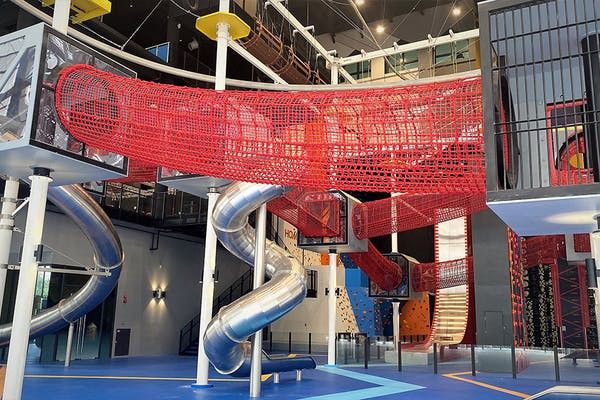 You can find 24 interactive climbing elements, a Ninja course which helps to improve your strength, endurance, coordination and agility, and even a fireman's slide at a record high of 14 metres high! What's more, you can also explore a man-made cave which is 165 metres long at Fossil Labyrinth.
You wouldn't want to give this adrenaline-rushing indoor playground a miss, so remember to bring your flatmates along for some fun!
Forest Adventure
If high-elements and the great outdoors are your thing, then buckle up and get ready for your next expedition at Forest Adventure!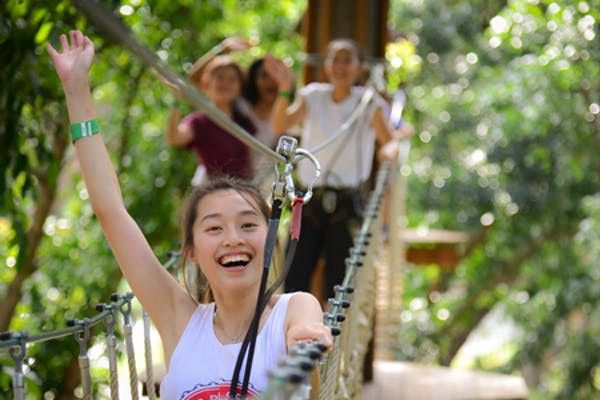 Get ready for a fun-filled experience that will last for as long as 2.5 hours on the treetops, spanning across 44 adrenaline pumping obstacles, including 3 giant zip lines across the waters of Bedok Reservoir!
In this course, you'll be equipped with a harness and have to go through a 20 minutes safety briefing. After that, you are free to swing as you like! 🧗‍♀️
Mega Adventure
Similar to Forest Adventure, Mega Adventure is also for adrenaline junkies. There are 3 different courses for you to choose from, namely MegaClimb, MegaZip and MegaBounce.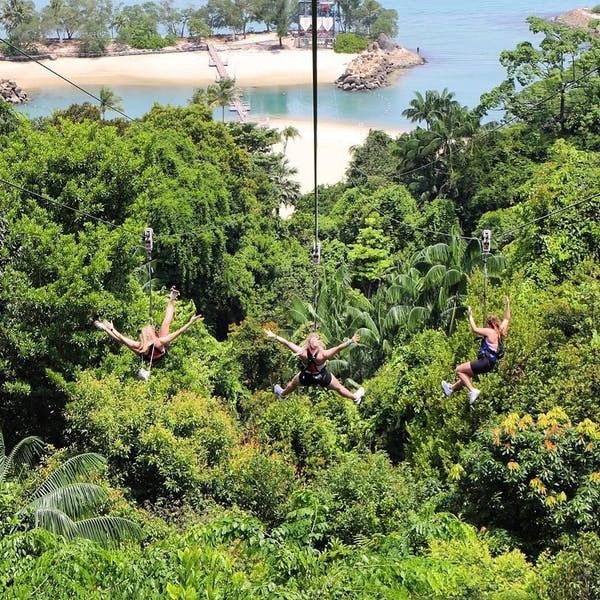 Get ready for a total of 36 obstacles on 3 levels in Singapore's premier treetop adventure course. End it with a bang by completing a zipline which is 450 metres long from the top if Imbiah Hill, all the way to the Siloso beach below.
And yes, you can spend your SingapoRediscover vouchers here!
Hydrodash
Love soaking up in the water? Why not dive down to Sentosa for Hydrodash? 💦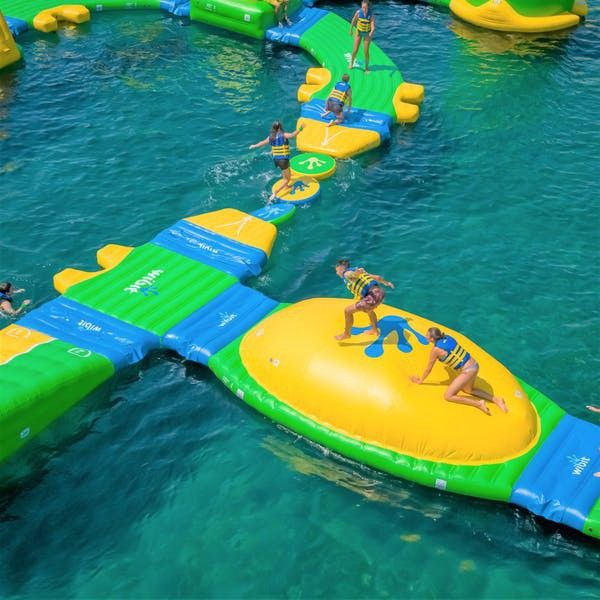 Challenge your flatmates and friends in Singapore's very first floating aqua park! You'll have lots of fun leaping, jumping, sliding, climbing and bouncing its inflatable playground.
This attraction is also eligible for SingapoRediscover vouchers!
Amazing Castle
If you're afraid of high-elements and not really an outdoor person, don't worry, we do have some activities for you too.
With a total of 9 different intriguing levels to challenge your mental and physical strengths, Amazing Castle is an interactive game centre that allows friends to bond together over fun games!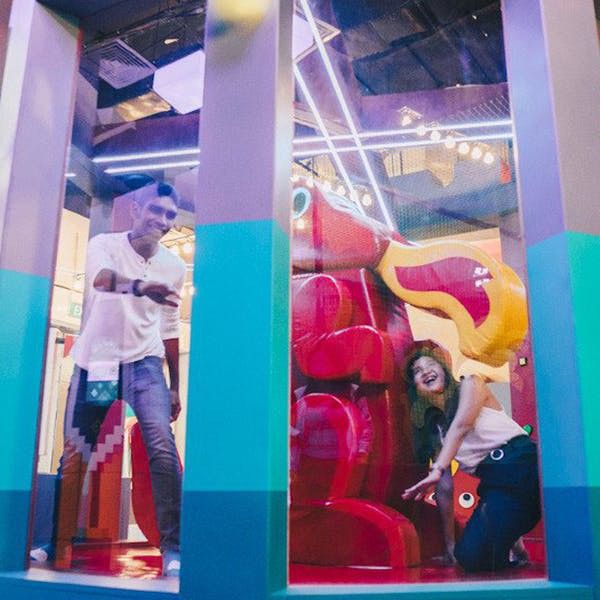 Each of the 9 levels will require different intellectual and physical intensity to complete, so both brains and brawn are equally important in this game!
Head down to Bugis+ to experience this fun-filled adventure.
Splat Paint House
If you feel like breaking out from your organised everyday life, Splat Paint House is where you want to be.
A space dedicated to mess, to expression and to play, you are free to express any way you like thorough splat painting!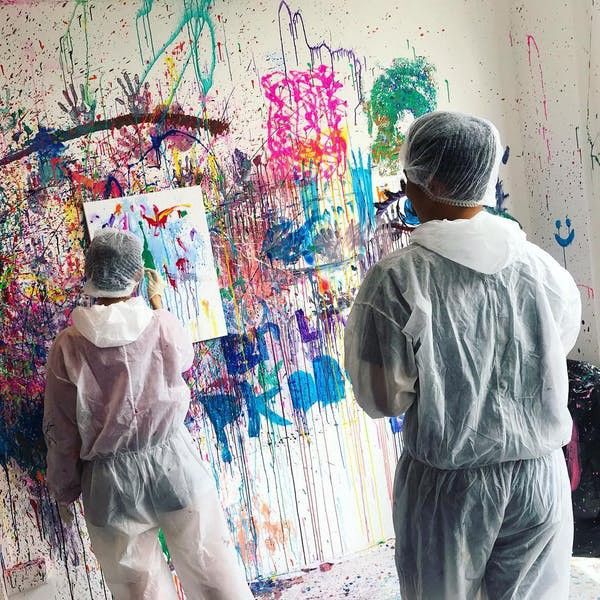 All you have to do is grab a canvas, some paint and get as messy as you want! There are no rules, just create!
So go ahead, let loose and have some fun!
We hope that you'll have more fun now that we've entered Phase 3, but do remember to have all the fun responsibly during this time. Maintain social distancing, remove your mask only when you're eating, drinking or doing strenuous activities and sanitise your hands regularly!