6 spooky things to do this Halloween in Singapore
Looking for eerie activities to do this October? Here's a list of not so scary and very scary things you can do this Halloween!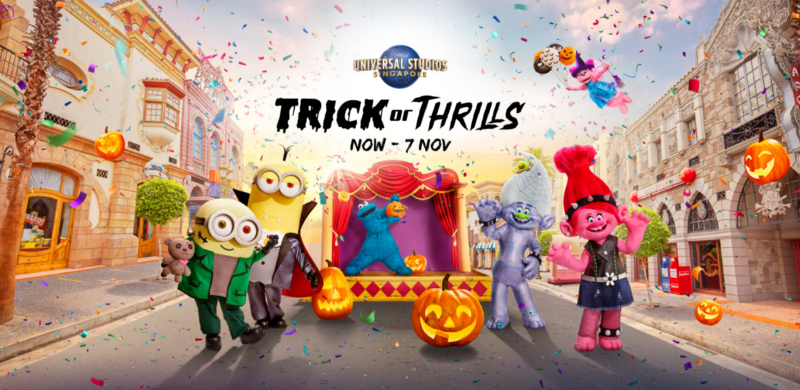 Halloween is near, and I'm sure some of you are already making plans to go out with your friends or flatmates to spend this spooky night together with them!
If you have yet to make any plans or not too sure where to go, continue reading this article. We have a list of activities for you to do and places to visit this October.
· Visit a haunted house 'museum' at USS
· Escape from evil with your friends
· Stroll through hell on earth
· Sleepover with…ghosts!
· Solve a murder case
· Romantic candlelight concert
Visit a haunted house 'museum' at USS
Are you a huge Universal Studios Singapore Halloween Horror Nights fan? Me too!
If you've attended HHN every single year, I'm sure you miss screaming at ghosts or grabbing your friends' arm when you feel something is looking at you in the haunted house. 🧟‍♀️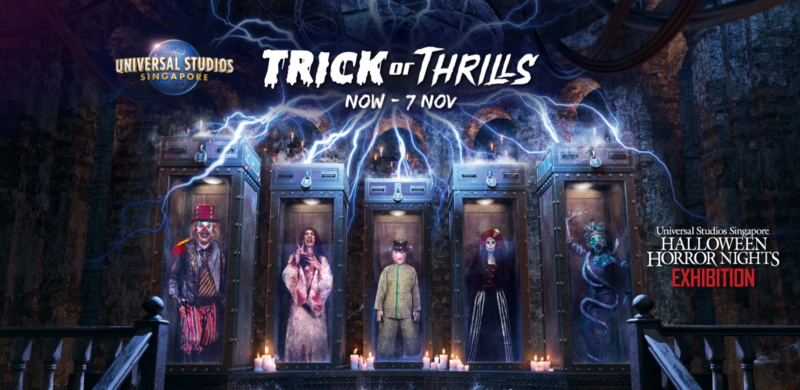 Unfortunately, we didn't get to experience that last year and this year too. But luckily for HHN fans, USS is bringing Trick or Thrills this year where you can view HHN Exhibition!
Even though you can't really enjoy the full HHN experience, you get to reminisce about the past HHN that you've been to. It's also a great way for those of you who have always wanted to go to HHN but were too scared to go.
Not only that, you can also see your favourite USS characters such as the Minions dressed up in Halloween costumes. Adorable, isn't it?
Hurry, get your Universal Studios Singapore tickets here. Or, you can participate in our Instagram giveaway to win a pair of tickets to USS!
Escape from evil with your friends
If you're a fan of horror movies, love playing riddles and are looking for some adrenaline rush in your life, why not experience an Escape Room game with your friends? 👻
Based on popular thriller movies such as Annabelle, Shutter Island, The Morgue and more, you'll certainly enjoy your time here with your flatmates, solving mysteries and missions.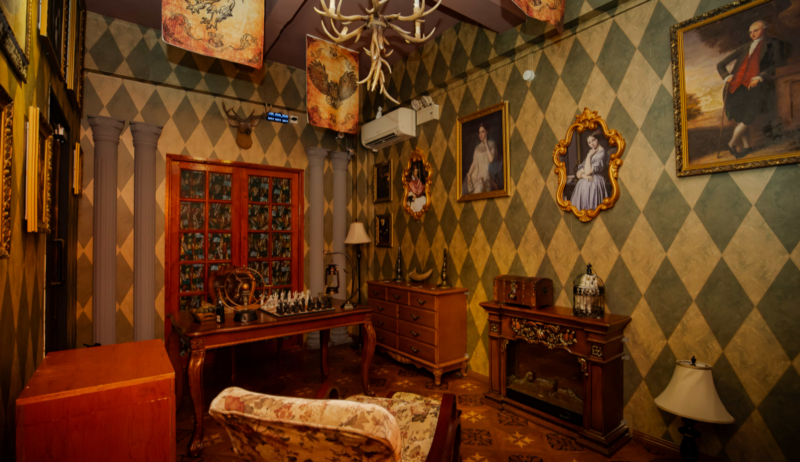 You can even choose the type of theme you wish to participate in based on the thriller level and difficulty level. For more information, visit Xcape website here.
Stroll through hell on earth
On a tight budget for your annual Halloween get-together? That's okay, you can always head to Haw Par Villa. Embark on a journey to hell based on Chinese myths.
Spot popular Chinese legends such as Journey to the West and the Eight Immortals. Be wary of tigers, leopards and dragons lurking in every corner!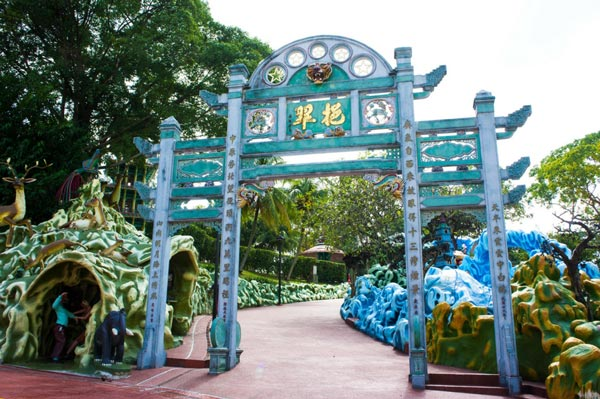 Snap as many photos of animals and mystical creatures at Haw Par Villa with your friends in your Halloween costume, that sounds like a fun activity, right?
To get here, all you need to do is take the train and alight at… yup you know it, Haw Par Villa station. 🚆
Sleepover with…ghosts!
Are you up for a spooky challenge? If you are, then this dare would be easy for you.
Book a staycation at Equarius Hotel and you'll be accompanied by scary creatures that will appear all over your room! Even the website says that the 'decorations' may be too scary for some adults, so beware.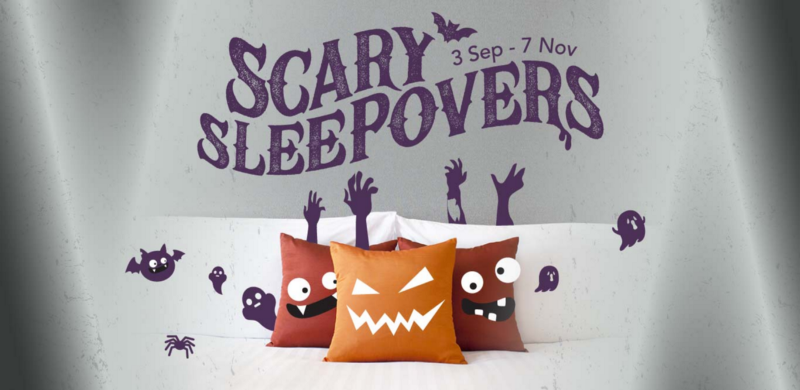 But, if you're really a Halloween freak, this staycation is ideal for you. From the reception counter to your room, there's always something to spook you or to Instagram about.
Take a look at this video of this TikToker who shared her experience there!
If sleeping with ghosts isn't your thing (which is most of the case 😉), why not check out our comfortable and fully-furnished rooms on our website? Don't be scared to book a complimentary viewing, we won't bite!
Solve a murder case
Be a talented paranormal investigator as you navigate in this sensory and thrilling virtual experience! You'll be given clues to solve the murder within a short time period as you watch the story unfold right before your eyes.
Murder At Old Changi Hospital combines theatre and virtual gaming, so you can enjoy the full theatre experience with your flatmates as you solve the mysteries of the haunted hospital.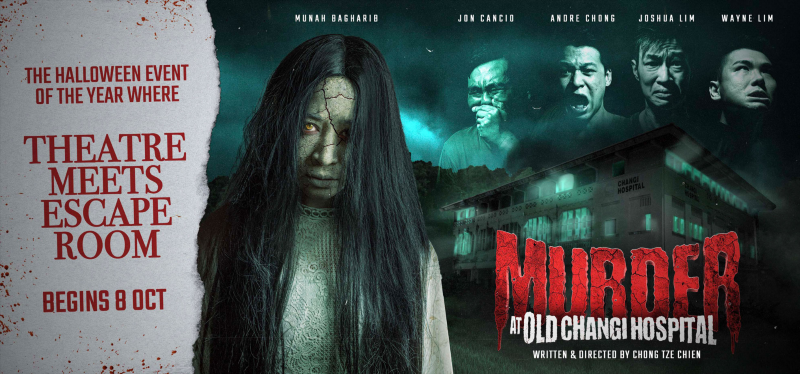 And if you're a fan of the local YouTube scene, I'm pretty sure you'll be stoked to watch Munah Bagharib, one of the Singapore YouTube pioneers, starring as a Pontianak (a female Southeast Asian vampire)!
This is surely a great game night for you and your flatmates this Halloween. Book your tickets here to enjoy an eerie and creepy night. 🎮
Romantic candlelight concert
If you wish to spend a spooky night with your date this Halloween but they're not really into the supernatural, bring them to a Halloween candlelight concert. Yup, that exists!
For more than an hour, you'll get to enjoy an intimate ambience with your partner in a beautiful venue bathed in candlelight in Candlelight Halloween.
Listen to a talented string quartet performing classical Halloween themed compositions such as Thriller, Phantom of the Opera, The Addams Family and more!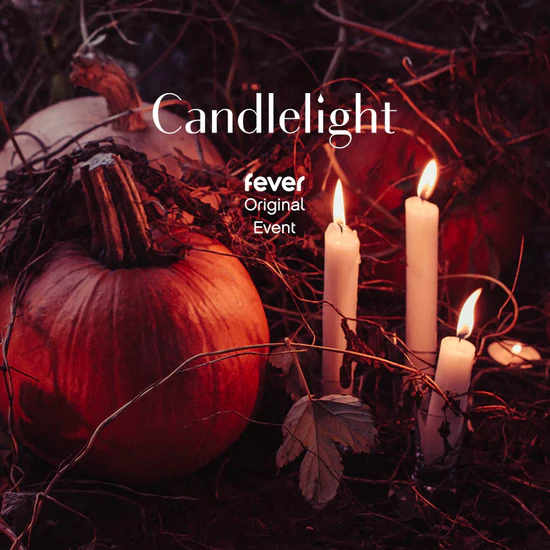 Happening at CHIJMES Hall, this haunting combination of sound and sight is one of a kind. You'll certainly impress your date!
Get your tickets here.
So, which of the six activities are you most likely to go to? I've already booked my tickets to Trick or Thrills, and I can't wait to revisit the iconic haunted houses!
We hope that you'll have a great spooky time this Halloween. Remember to socialise responsibly!
Follow us on Facebook, Instagram and TikTok for more lifestyle and home updates.
Psst… we even have a Halloween playlist for you to groove to!