5 things to do before moving to a new home
Before relocating to a new place, make sure you do all these things to ensure a smooth moving journey ahead!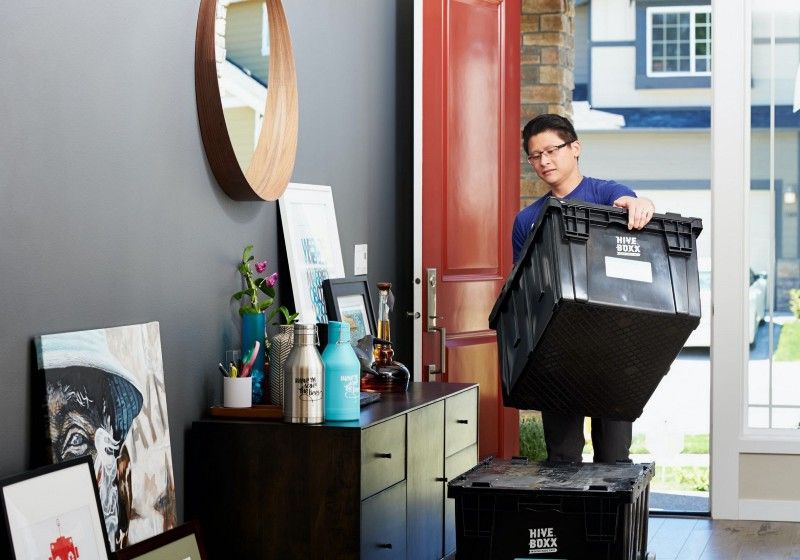 Moving to a new place can be fun and exhilarating. For some, it could be their first time moving out of their parents' place or moving to an entirely new city, so that's a really huge step.
But at the same time, relocating can be really exhausting, tiring and quite complicated too. Thankfully for you, moving to a Cove property is such an ease! We do the paperwork for you and all the other administrative tasks that nobody would want to do.
Besides that, there are a few important things you should do before shifting to a new place. Here are some tips on what you should plan before moving to a new home.
· Have a checklist
· Declutter your home before moving
· Moving house without assistance is impossible
· Explore the new neighbourhoood
· Get to know your new flatmates
Have a checklist
This may seem like second nature to a few of you but to some people, especially those who are moving home for the first time, having a checklist may not be the first priority that comes to mind.
Creating a checklist is important, and it keeps you in check and on time with the things you need to do. Your checklist is your bestie when you're moving, so make sure that's the first thing you start on.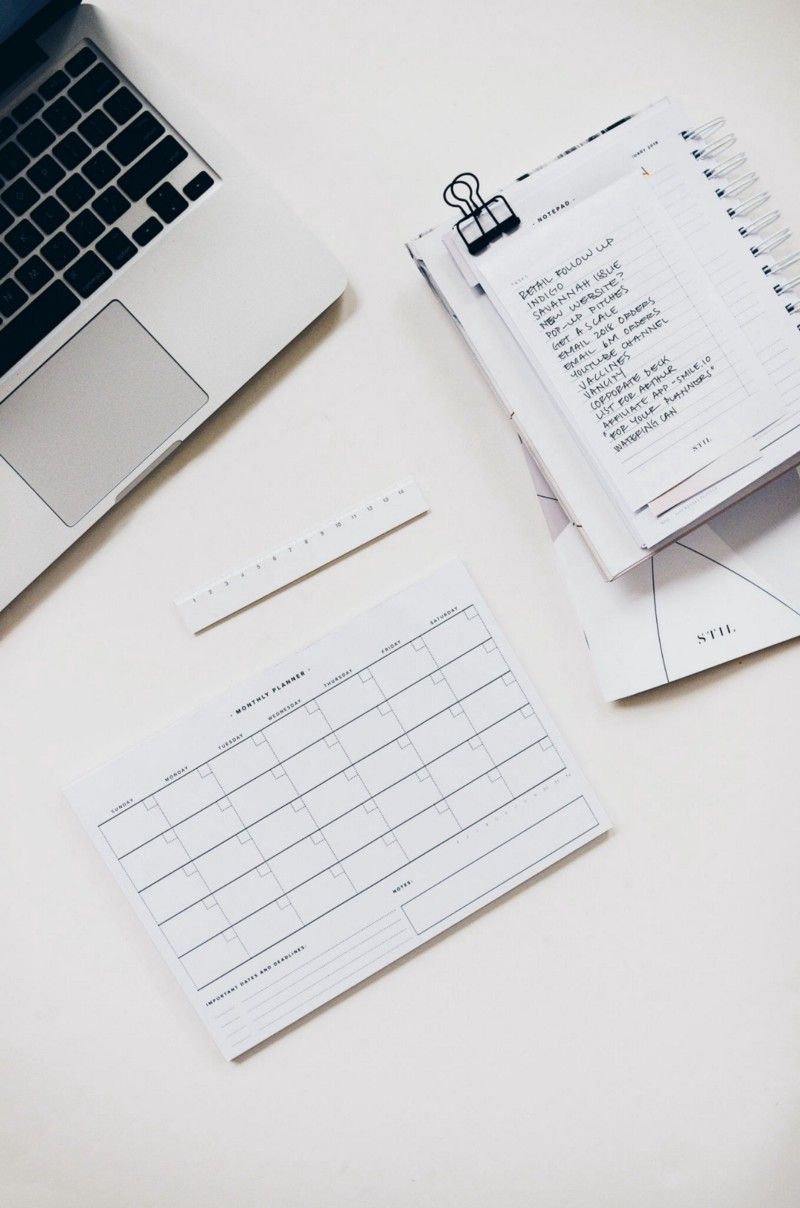 Whether you need to call your current landlord, inform your flatmates that you're leaving, do multiple viewings of potential homes, pack your belongings, organise a small gathering before you leave the city or anything at all, write it down the checklist!
This way, you'll know that you're not going to miss anything important.
Declutter your home before moving
Packing your belongings when you're about to move is simply not enough. You also have to declutter. And by declutter, I mean you have to get rid of the things that don't spark joy to you.
It could be an old piece of clothing, your stationeries that you don't use anymore, or a memento that was given by your ex.
If you don't see yourself using it in your new home, there is really no need to pack it. Just donate it or recycle it away. By doing that, you're creating more space for yourself in your new home!
Moving house without assistance is impossible
Like what I've said earlier, moving house is indeed tiring. Just imagine the things that you have to carry from one place to another!
Organising everything from movers and cleaners to storage and boxes can take hours on top of your busy schedule. A house moving service would be great at this point.
Haulmate is here to help!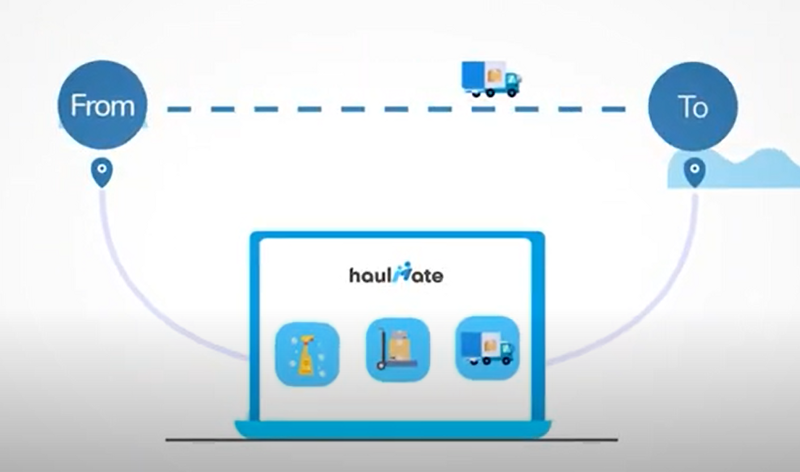 Whether you need movers, cleaners or boxes to make your moving experience less tiring, Haulmate has got you covered.
Just imagine the time you'd save when you engage with a mover service like Haulmate, you no longer have to stress about finding a driver to deliver your items, nor worry about the mess you'll create during moving day. Haulmate is indeed your soulmate during moving day.
You can easily organise and book all your moving services from one place, plus get a free quote on their website!
This means you can spend more time doing more important things before moving such as meeting your friends and letting them know that you're moving, or maybe even shop for new decorations to be placed in your new home.
Besides that, Haulmate also has a comprehensive checklist that you can refer to when moving home. See, I told you having a checklist is important!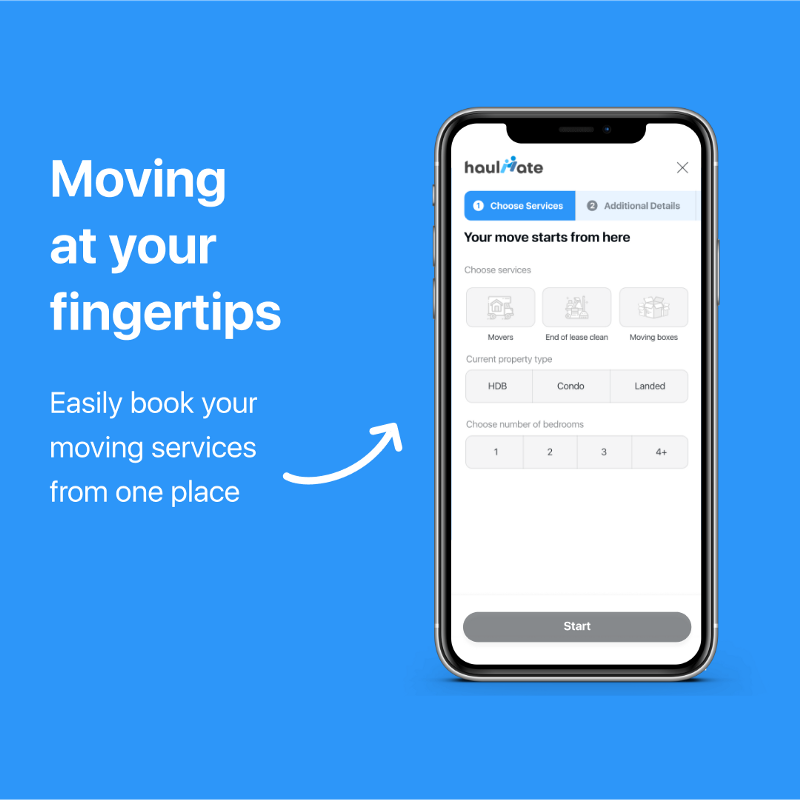 And exclusively for Coveys, enjoy 10% off* Haulmate services when you key in the promo code COVE10 when you check out!
So be sure to make your move with Haulmate today.
*valid till end of October 2021
Explore the new neighbourhoood
Once you know where you're moving to, it is always good to explore the estate a little. With the help of Google Maps, find out where you can buy the cheapest groceries, or get your haircut. If you love to walk or jog in the park, why not try a new route in the neighbourhood?
Who knows you might chance upon hidden gems in the neighbourhood such as a trendy cafe, a shortcut to the MRT station or just a place for you to hangout during the weekends!
Get to know your new flatmates
When you're doing viewings of your future home, do say hi to your potential flatmates and get to know them a little. Talk to them and ask them how the neighbourhood is like, what their hobbies are, whether they usually have dinner together or any other questions that can help you make a better informed decision.
Having great flatmates that you can vibe with is important so that if anything happens to you, you know you can always depend on the very people who are living under the same roof.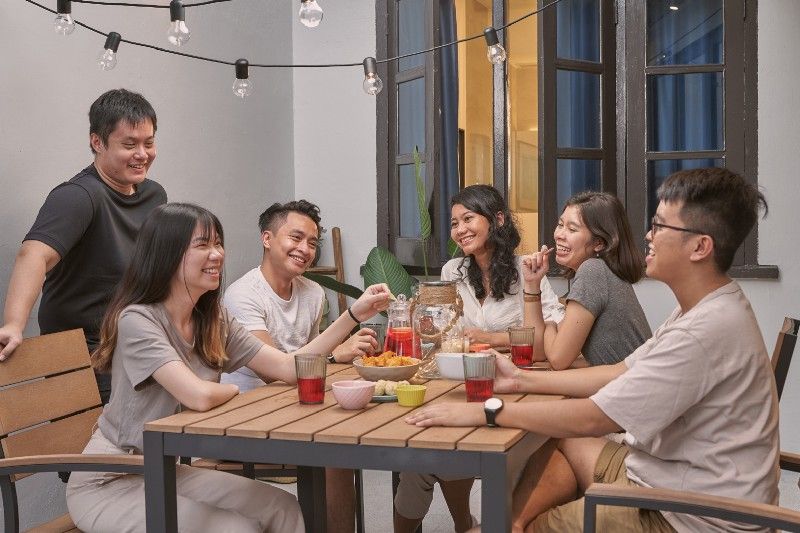 If you haven't got the chance to talk to your flatmates yet or you're a shy person, drop them a message via the Cove app and introduce yourself as the new flatmate. It doesn't hurt to say hello and start new friendships!
Start your Cove journey by browsing our homes here. WhatsApp us at 3138 4860 to book a complimentary viewing.