4 things to do during your staycation
Going for a quick getaway at your favourite hotel in Singapore? Make sure you do these activities for a memorable staycay!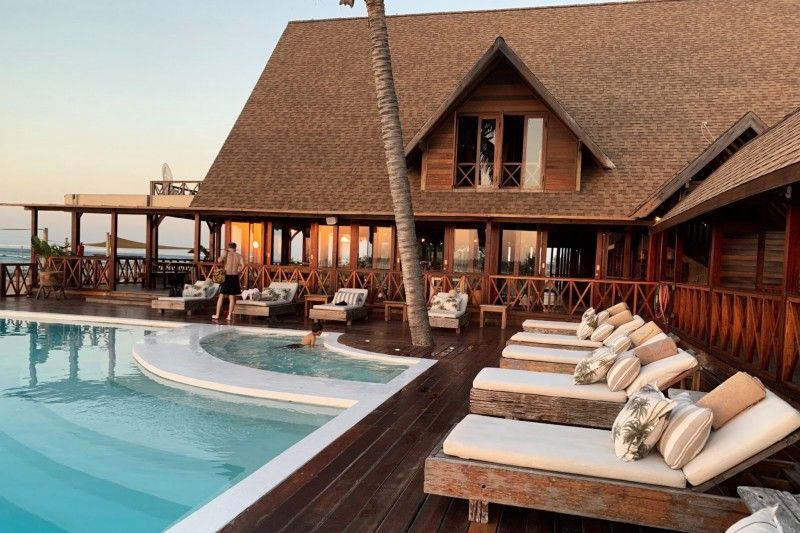 It's the end of the year which means it's staycation season!
As most of us are still quite wary about going overseas despite more and more VTLs (vaccinated travel lanes) opening up, staycation is the next best option we can have.
In fact, there are so many staycation deals to choose from! Especially on travel apps such as Trip, Klook, Trivago, Agoda and more offering many interesting options and even staycation at Sentosa.
We get to escape from work a little, not think about the chores at home and spend time alone or with our loved ones.
In this post, I'll be sharing with you how you can make your staycation experience a memorable one!
· Great location, great fun!
· Grab that food before it's too late
· Netflix and snuggles
· Take a dip in the pool
Great location, great fun!
If your staycation hotel is strategically located at a nice place, things will be easy for you.
You can find food nearby, go for retail therapy at the nearest shopping mall and maybe visit a museum during your stay. So be sure to pick a hotel at the right place before booking a room!
If you're wondering what you can do with your friends or partner during your quick getaway, why not download the Sparks app?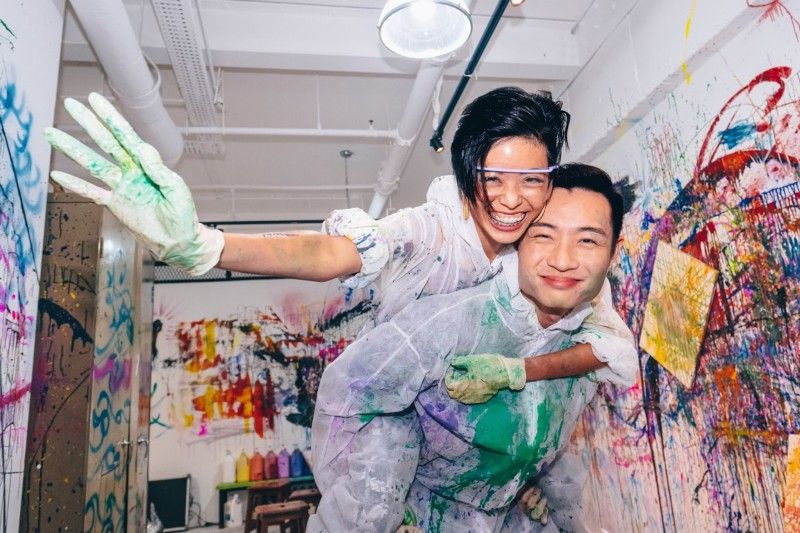 You can view a list of activities that Sparks offer on their app, suitable for both couples and friends! For Coveys, you enjoy up to 8% off if you register for the activities via the Sparks app. Log in to your Cove app for more information!
Grab that food before it's too late
Have you always wanted to get your favourite laksa from a home-based business (HBB) venture or your favourite restaurant but they're always sold out so early?
Since you're planning to have fun during the staycation, why not include what to eat as part of the fun during the staycation?
A few days (or even weeks) before your staycation, be sure to pre-order your favourite food online before it gets taken by anyone else! Remember to let them know your room number so that the hotel staff can deliver it right to your door.
This way, you won't have to splurge so much on room service. Let's be honest, we all know how expensive hotel food is!
Netflix and snuggles
When looking for a hotel in Singapore, be sure to check if a smart TV is available.
With a smart TV in your room, you can have a movie marathon and catch-up on your favourite K-drama while snuggling on the comfortable hotel bed. Be sure to get some snacks like chips or candy to eat while watching your favourite actor on screen.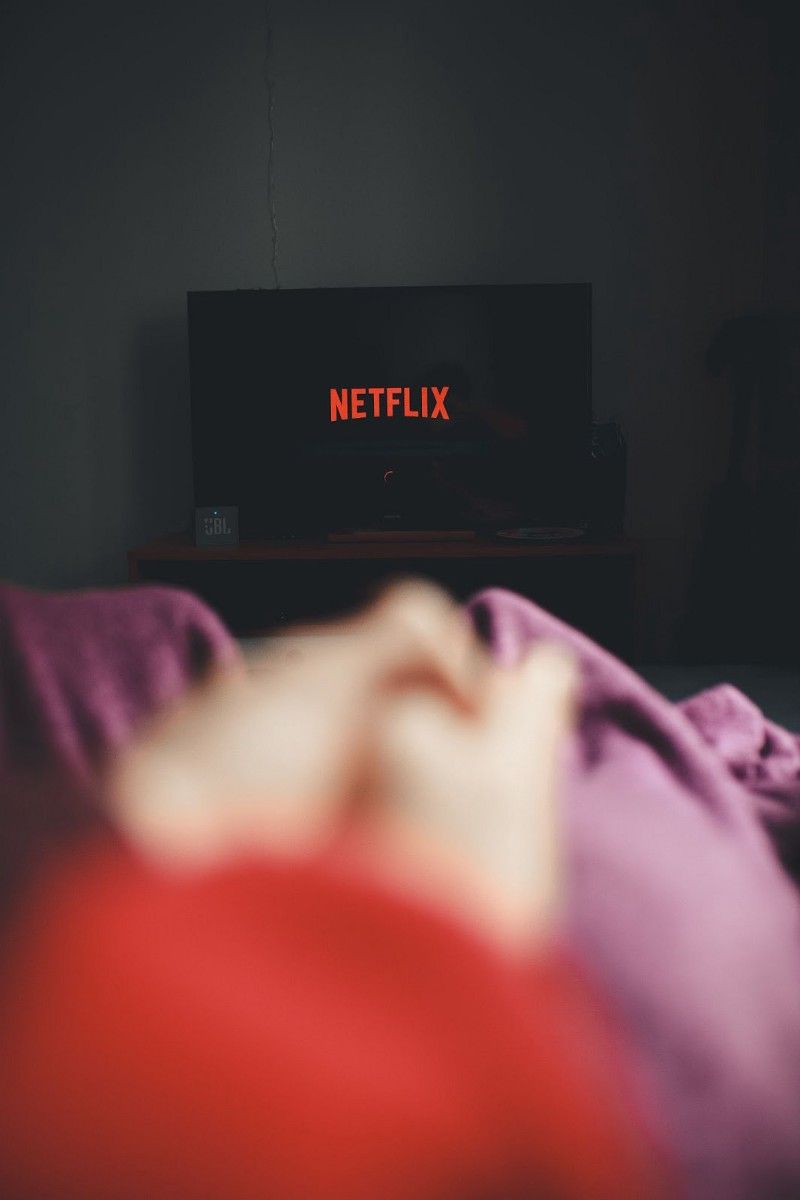 And who cares about dirtying the bed? You don't have to clean it anyway!
Take a dip in the pool
What's a staycation without swimming in the pool?
Before heading out for your staycation, remember to pack your swimming gear. And once you've reached the hotel, the first thing you have to do is… book your pool slot!
Yup, you have to book a slot to enter the pool now. You can also sun tan by the pool and enjoy a drink or two, as if you're in a villa in Maldives. You just have to manifest it! 🏖️
There are also other facilities that you can enjoy in a luxury hotel, such as the gym, sauna, lounge area, yoga corner and more. Just check with the hotel that you're in.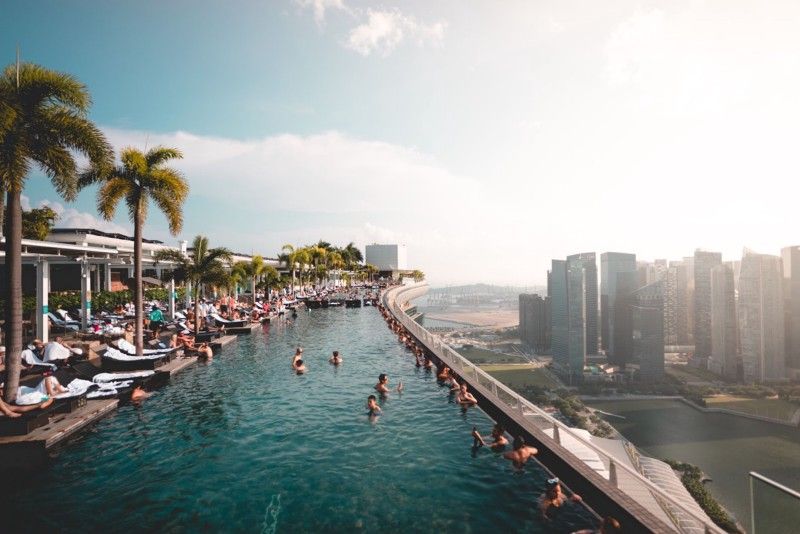 But, if staycation in Singapore isn't your thing or you're not the type of person who wants to splurge a few hundred dollars per night just for these things, why not try out… ✨co-living✨.
Instead of paying hundreds of dollars per night, you'll be paying way less per night to stay in our home rentals! Our minimum is only a 3 months stay so you don't have to commit to a long term rental. Plus, we have many locations all over Singapore from the West all the way to the East.
Not to mention, most of our homes offer amenities that I've mentioned earlier. Smart TV? Pool? Gym? Nearby malls and eateries? All yes!
So head over to our website to browse your next staycation. I mean, your next stay with Cove.
Follow us on Facebook, Instagram and TikTok for the latest lifestyle updates.