Your local guide to Orchard Road shopping
Not too sure where you should start your shopping adventure on this iconic road? Here are some useful tips for you!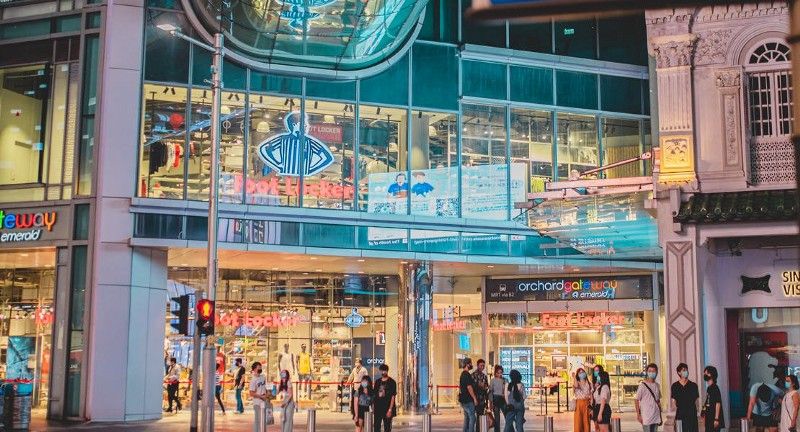 To most of us, Orchard Road is such a familiar sight. But if you're new to Singapore, Orchard Road shopping has to be in your 'MUST SEE' list right? 😃
This is where the busiest shopping district in Singapore is located. You can find almost everything here — luxury brands, department stores and even delicious local cuisines at affordable prices!
Did you know that there are more than 10 shopping malls located along this famous road which stretches about 2.2 kilometres long?
Where to start?
If you're wondering where you should start your retail therapy at Orchard Road, I suggest you drop off at Dhoby Ghaut MRT station and start your shopping experience at Plaza Singapura, which was once the biggest shopping mall in Southeast Asia during its inception in 1974.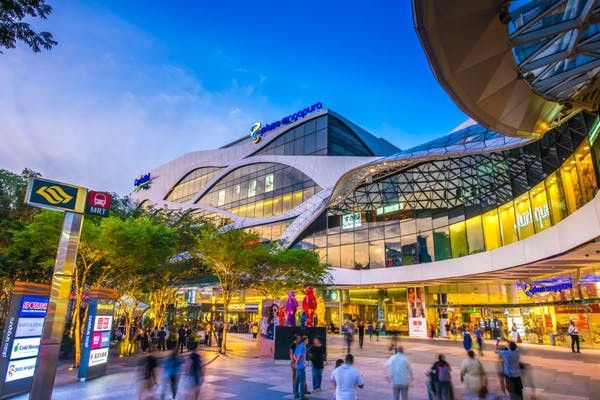 If you wish to take a break after spending some time at Plaza Singapura (or Plaza Sing, like how the locals call it), just head over to The Cathay, located just across the street, to enjoy some snacks or even watch a movie. 🎬
Avoid taking public transport!
Even though 2.2km is a little bit too long and it stretches along 3 MRT stations namely Dhoby Ghaut, Somerset and Orchard station, I don't recommend you to take the bus nor train so you can really explore this area. 🚌
If you were to take the train, you don't really get to see anything as you'll be travelling underground, so you can't see the beautiful shopping mall facades. And if you were to ride the bus, you might not have the best view. You can't even enjoy the view at your own pace.
Orchard Road is your runway
So… should you walk 2.2km long? YES. I promise you that you won't regret it and you'll thank me for the calories you'll be burning as you shop!
On top of that, you'll get to see amazing little hidden gems.
If you're starting your walk from Plaza Sing, walk towards this huge forest-like entrance that will bring you to the rest of the bustling Orchard Road.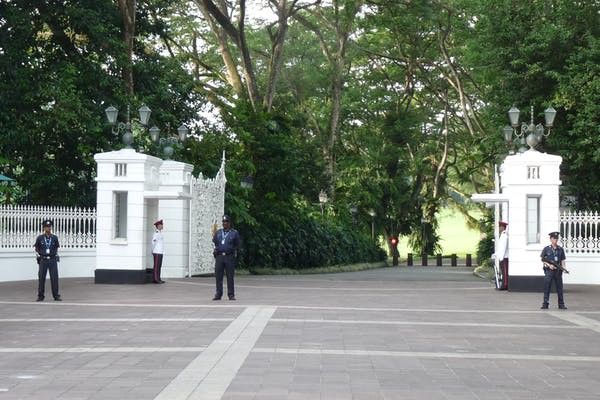 You may ask, "what's this grand entrance, guarded by the police and army?" as you walk past it. Well, that's The Istana! In Malay, it literally translates to 'The Palace', that's where the office of the President of the Republic of Singapore is. It is used to receive and entertain state guests.
Your first pit-stop
After walking past The Istana and Concorde Hotel Singapore, you'll definitely be in a dilemma. That's because you'll get to see plenty of shopping malls right in front of you.
On the right side, you can find Orchard Plaza, Orchard Point, Cuppage Plaza, The Centre Point and Midpoint Orchard.
And if you were to cross the road (or to travel via the underpass through The Centre Point) , you'll be inside Orchard Gateway, Orchard Central and 313@Somerset which sits on top of Somerset MRT station.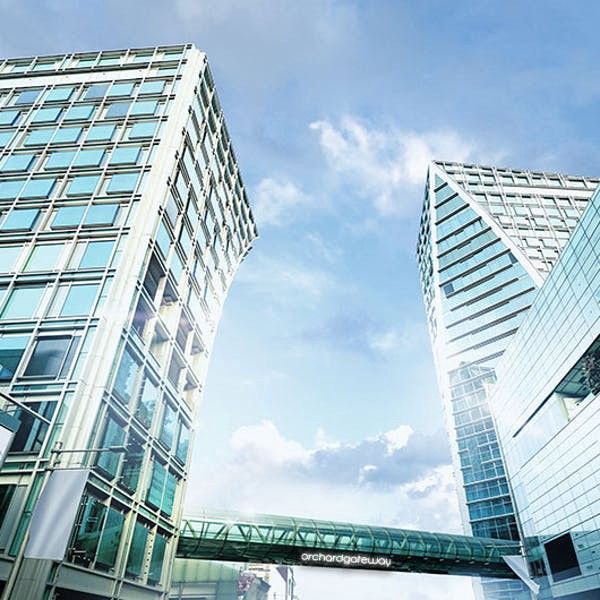 I hope you won't get lost in those 3 malls because they're all linked together!
Just beside 313@Somerset, you can find a 4-storey H&M store. Yup, 4 storeys high, I know right?!
Luxury brands await
After this pit-stop, you can see multiple luxury brands greeting you along Orchard Road as you go further up. So if you're the type of person who loves luxury brands, the next few minutes of walk will surely excite you!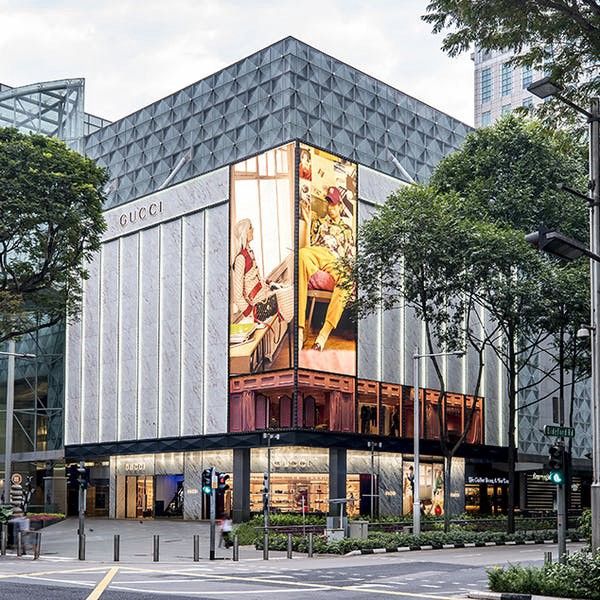 Brands such as Jimmy Choo, Gucci, Prada, Givenchy, Fendi, Mont Blanc, Louis Vuitton and many more can be found in this stretch of road which was once home to gambier and pepper plantations in the 1800s! Who knew?
For a one-stop luxury shopping experience, head over to Ngee Ann City. There's even the Japanese department store, Takashimaya, in the mall.
End your shopping experience with a bang!
Complete your shopping adventure by going for a massage, a hair treatment, a mani-pedi session or simply good affordable food.
Located right beside Grand Hyatt Singapore, Far East Plaza offers a myriad of options for you to pamper yourself after a day of retail therapy.
You will be shocked at how affordable these services are, as compared to the other salons you can find within the main area of Orchard Road.
If you're looking for authentic Asian dishes, you can find it in this underrated mall too. From Thai, Filipino, Indonesian and local delights.
This mall is only 5 minutes away from Orchard MRT!
Go for another round?
If you think you might miss some shops in Orchard Road, I suggest you stroll back to Dhoby Ghaut MRT station. It's quite a long walk but I can assure you that you'll see new things that you didn't realise in the first place.
Or you can always come again another day to continue your walk. But, if you live within the vicinity and Orchard Road is literally your neighbourhood, then you can visit it anytime you like!
So, why not make Orchard your neighbourhood? Browse these available homes located at Orchard & River Valley now and contact us to book a virtual viewing. Quote 'CSS2021' when you move in before 30th June to enjoy $200 off* this Great Singapore Sale season!