Where should you stay while waiting for your delayed BTO?
Staying with in-laws? You wouldn't want that, I promise you! Why not opt for co-living?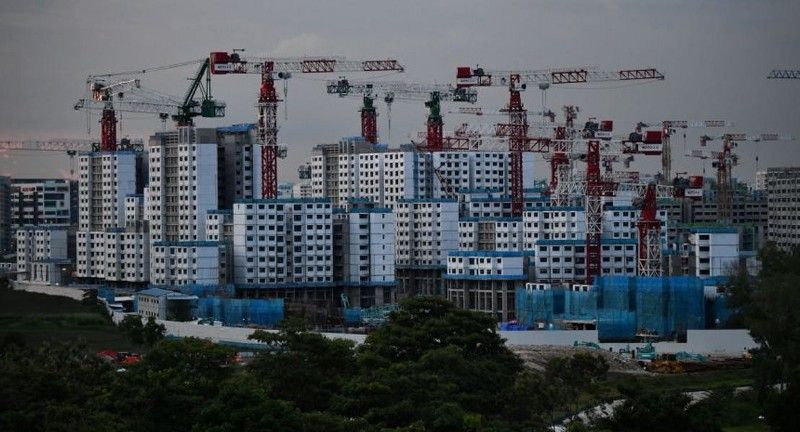 For newly-weds, having a place to call their own is one of the most important things they look forward to once they have tied the knot.
Sadly, according to the recent statistics released in the news, renovation for Build-To-Order (BTO) houses are delayed up to two months. And if you're looking to renovate your BTO home, that will mean you'll move into your new home even later as renovation works will take up a few more months.
According to Business Times, a total of 85% of ongoing BTO projects are delayed, affecting 43,000 households due to construction delays owing to manpower shortages and supply chain disruptions. 😞
As a result, a number of young couples have no choice but to look for a temporary place to call home while waiting for the BTO to be completed. So, what are the options that are available?
Staying with in-laws or parents
I'm pretty sure one of the reasons why you applied for BTO is to move away from your in-laws or parents and enjoy privacy with your spouse.
But do you really want to share the common space with your elderly relatives while you and your spouse are still in the honeymoon phase, being chummy and clingy with your spouse?
While staying with your in-laws may seem like a convenient choice, this is not the only option. If you haven't heard of co-living, then continue on reading this article. Trust me, it's your solution to finding an alternative stay while waiting for your BTO!
It's like Airbnb but longer
Do you remember those times when we could go on holidays and book an apartment to spend a few nights resting and sleeping there while we explore the city in a foreign land during the day? Well, co-living is something like that!
Just like Airbnb, the homes that Cove offers are fully furnished with the most comfortable beds and sofa, equipped with a smart TV for you to be entertained. You can also cook in the kitchen as all pots and pans are readily available. 🍳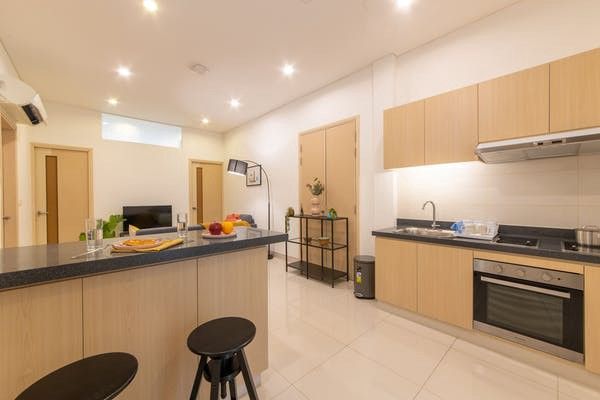 At Cove, you can book a room for yourself and your spouse for a minimum of 3 months. Isn't that an ideal timeframe while you wait for your BTO? Unlike HDB rental which is a minimum of 6 months! 😔
And if your BTO is delayed even longer (let's hope not!), you can always extend your stay with us. Just let us know 30 days in advance when you're planning to move out.
Easy on the wallet
Like what I've mentioned earlier, Cove homes are fully equipped, so you don't have to worry about buying any essentials to carry out with your daily chores while at home. Think about all the money you save on hiring movers! All you have to do is just move in.
This also means you can continue saving up some money to buy the furniture set that you've always wanted for your new BTO home. Yay!
You don't even have to worry about finding the perfect wifi network service as wifi is included in your monthly invoice when you stay with Cove.
Enjoy the perks of living in a condo
If you choose to stay in one of Cove's condominiums then make sure you make full use of the amenities before you leave for your BTO. 😏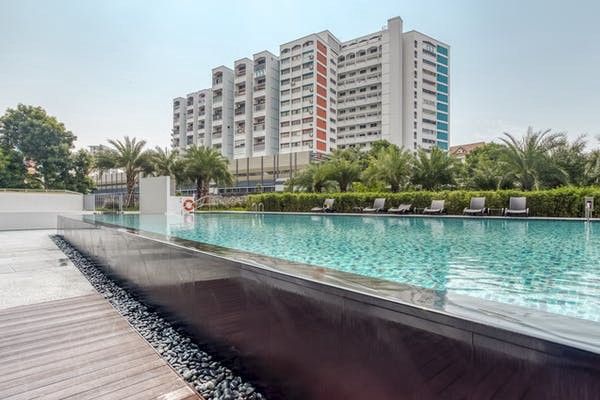 Yes, you read that right. Feel free to utilise the swimming pool, gym, tennis court and all the other facilities that can be found at the condo you're staying at. You can even have a little pool party or a BBQ get-together with your friends (when the Phase 2 (Heightened Alert) restrictions are lifted up)! Cool, isn't it? 🏊
Need more privacy?
Some of you might associate co-living with sharing the home with other tenants, and as such, you and your spouse may not get the full privacy that both of you wanted. Don't worry, we have something just for you!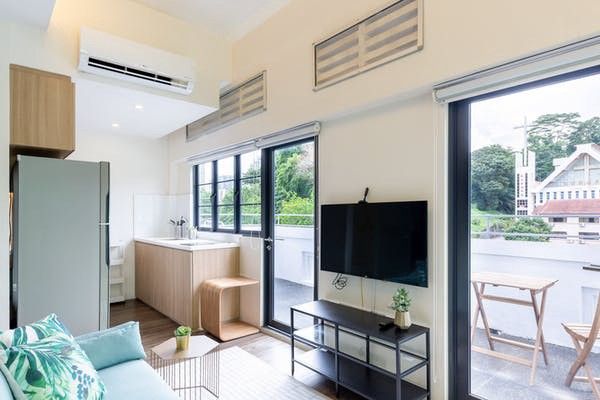 If you need more privacy and prefer to live in a home with your spouse, we have studio apartments for you to rent too!
Renting a studio apartment from Cove will definitely be an excellent short-term option for you and your spouse.
Choose from various locations
North, South, East, West or Central. You name it! You can find your ideal temporary home at Cove in any of these locations. Just let us know the ideal location and your budget, our bookings team will suggest the perfect homes that meet your needs.
We even have homes in the CBD area if you wish to live near your workplace.
So what are you waiting for? Hurry book a virtual viewing with us by clicking this link.