Secrets of an interior designer
Meet the man who beautifies your Cove homes that you love so dearly.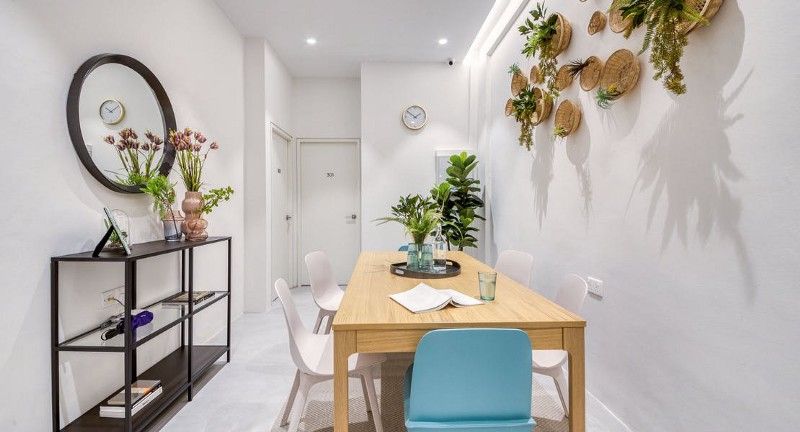 Love the beautiful decoration of our Cove homes and how Insta-worthy each room is? Well, all of that is thanks to Cove's very own in-house interior designer, Gabriel!
He's also the person in charge of making sure you feel comfortable and right at home when you move in!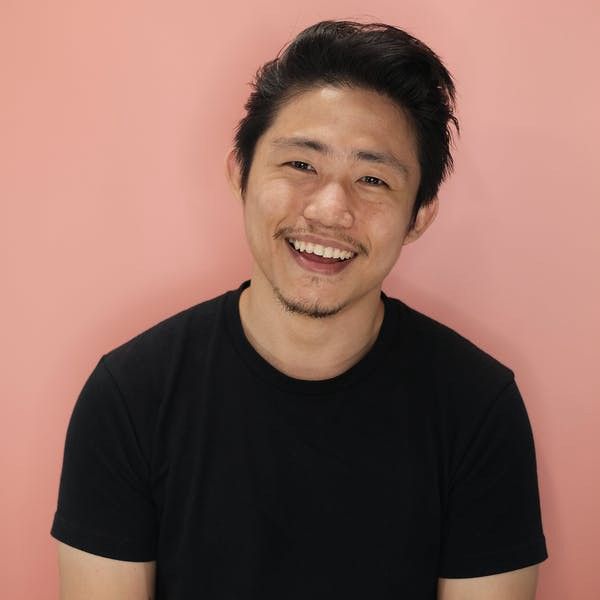 Gabriel, the guy responsible for making sure our homes feel like home!
If you ever wondered where he gets his inspiration from or if there's any tips you can learn to make your room feel more cosy, keep on reading as we will be sharing all these from this experienced interior designer with 10 years under his belt!
For individuals with a tighter budget, where would you recommend them to shop for house decorations?
I'd recommend Ikea, Comfort Furniture and Jiji. And also Carousell! Carousell is great as you can nego the price and get the best deal out of it!
Any strict dos and don'ts one should follow when decorating rooms or houses?
Less is more! Avoid over-cluttering surfaces in the house. And if you wish to display photo frames, don't line the same size together, it will look like you're selling them!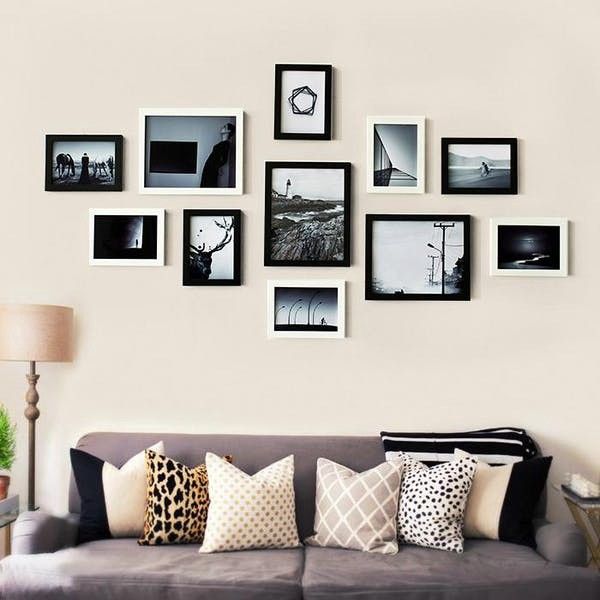 For safety reasons, try not to use furniture with sharp corners in a small space. It also hinders movements.
Share with us some quick and useful tips for room decoration!
Avoid too much colour, the key is to keep it subtle.
Liven up dead corners of the house with a floor lamp or a potted plant. That always works to brighten the area.
Talking about plants, how would you advise someone who wishes to start decorating their place with indoor plants, which is the trend right now?
Yes, particularly with the work-from-home situation that all of us have grown accustomed to, indoor plants are a must nowadays!
Well, if you're looking at faux plants, consider having clusters of potted plants instead of single quantities of tall ones in a corner. A composition of tall to short plants would serve better to liven up a dead corner and convey the intent of bringing the outdoors in.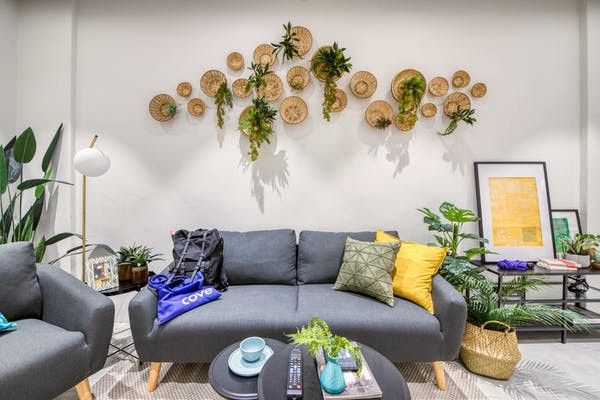 This display of indoor plants on rattan baskets at 460A Geylang Road took Gabriel 2 days to complete! 😱
For real indoor plants, always place them close to a shaded area with sunlight. Ensure that there is a surface below for water to drain to when you water them.
Other than plants, what's the other "in-thing" for house decoration this year?
2020 has been an unusually eventful year for the world. The work-from-home situation has given us an opportunity to re-evaluate what makes us feel comfortable living and working in the same space.
There's been an increased awareness in ergonomic seating for example, as we now spend more time in the same chair than ever before.
For people without a dedicated study, the dining table now has to function as a study desk as well, possibly highlighting the need for access to powerpoints within the dining table itself.
We will be seeing more design solutions that incorporate what used to be workplace considerations into residential spaces.
Now it's time for more personal questions! Where do you get your inspiration from?
This is somewhat of a Catch-22; there is a saying "you know not what you don't know until you know what you don't know".
As creatives, we can't create things out of thin air. We always refer to what others have done before and decide if it is creative or not. We look at Pinterest, we google keywords like 'Scandinavian interiors', 'minimalist home', and more recently 'Marie Kondo home'.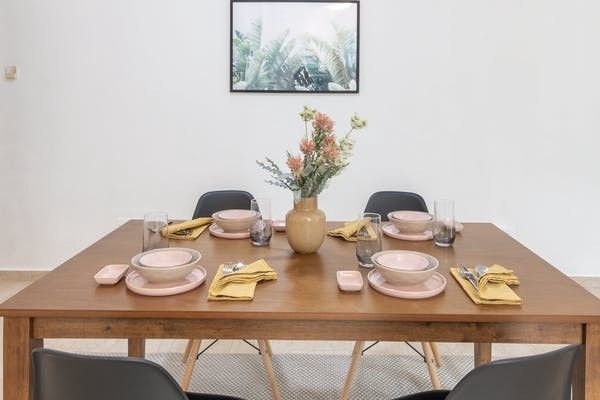 Modern dining table arrangement by Gabriel at Pinetree Condominum
The danger in approaching design like this is the visual stimulus. It is all too easy to get lost in the information available online.
My approach is first and foremost grounded in the phenomenology of space (understanding the context of the space, how we perceive/experience it in our conscious and subconscious).
I always ask myself these questions: How high is the ceiling height? Are there any windows? Does the site feel spacious or claustrophobic? What are the access points? What are the existing finishes? Does the site have any cultural associations?
So what made you venture into interior design?
As a child, I was always drawing. Anything from dinosaurs to monsters, anime characters, and as I get older, portraits of people.
The very notion of being able to put my ideas/ thoughts on paper and seeing them materialize with every stroke, change in pressure or rhythm always intrigued me.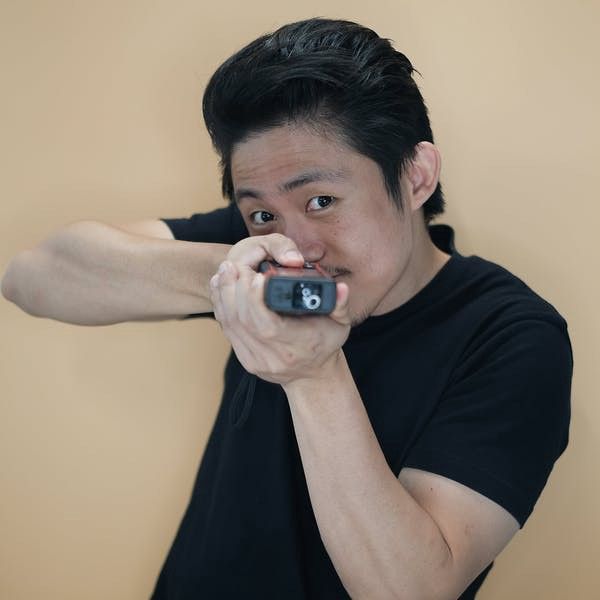 Over time, as I matured in my understanding of colour, perception of depth, and materiality, I began taking an interest in the visual and spatial composition of the physical world, which then led me to interior architecture.
So in a way, what I previously did for fun foreshadowed what I would be doing for the rest of my career!
Don't miss out on our other bite-sized lifestyle reads: Simple tips on how to get along with your flatmates 5 tricks to survive in Singapore