Renting out your property? Choose Cove!
For landlords or homeowners looking for alternative revenue streams, Cove will provide consistent revenue and reliable service for you!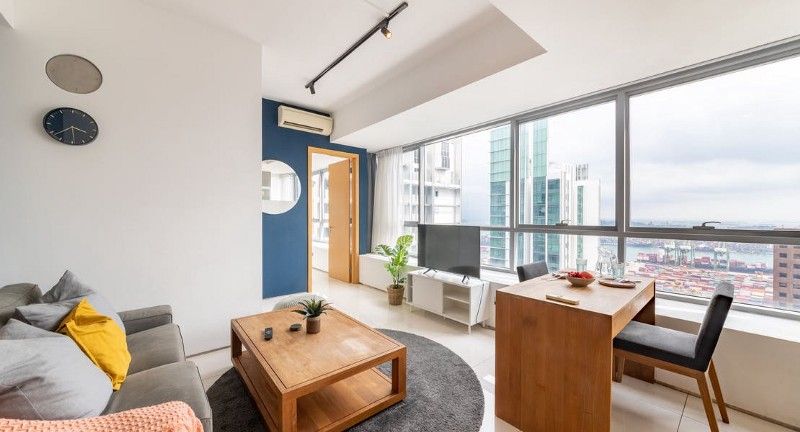 If you're a property owner looking for someone to rent out your home, you're at the right place. Here at Cove, we will help you beautify your home and on top of that, you'll get a consistent monthly income. Now, who doesn't want that?
Not convinced yet? At the end of this article, I'm sure you wished you knew about Cove much earlier!
If you're wondering how to rent a house to a co-living company or asking yourself "should I rent my condo?", "where should I list my rental property" read on.
Misconceptions about co-living
There are many misconceptions when it comes to co-living. Most of the time, landlords or property agents might assume that we do not adhere to policies or rules set by the government.
Fortunately at Cove, we do stick by the rules! We do follow URA regulations where there can only be a maximum of 6 tenants in a household, and the minimum rental period is 3 months.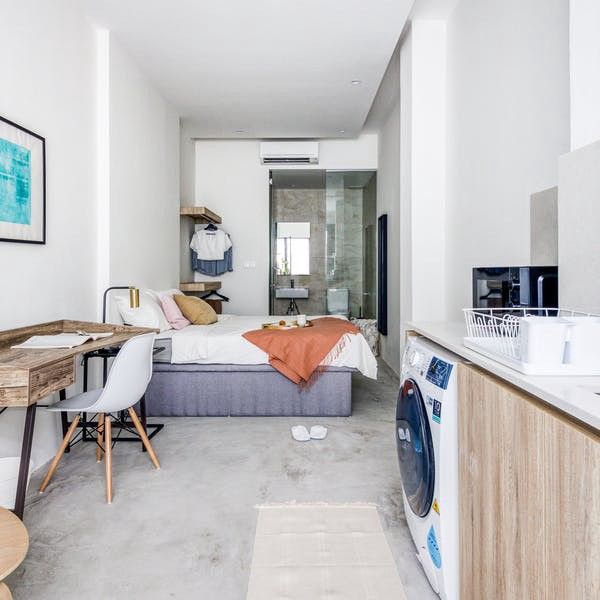 We respect the landlord's wishes and do not create new rooms without approval or allow unauthorised renovations which might degrade the quality of the home.
Commonly asked questions
Landlords have lots of questions to ask us! That's totally normal. You're renting out your property, you have the right to ask us many questions. Here are some frequently asked questions by landlords and agents:
Do you have a cleaner to clean the property?
Yes, we do have regular housekeeping to clean our homes.
Co-living is for dormitory workers only, right?
No, co-living is open to anyone who wishes to live in a community. We offer private apartments as well.
How long will the tenants stay?
There is a minimum stay of 3 months with Cove but some tenants may stay with us for 6 months, 12 months, 18 months or even longer.
What's your tenant profile?
At Cove, we have housed more than 57 nationalities from all over the world. Out of the 400+ tenants that we've housed in the first quarter of 2021, 37.4% are on employment pass and 17.3% are Singaporeans.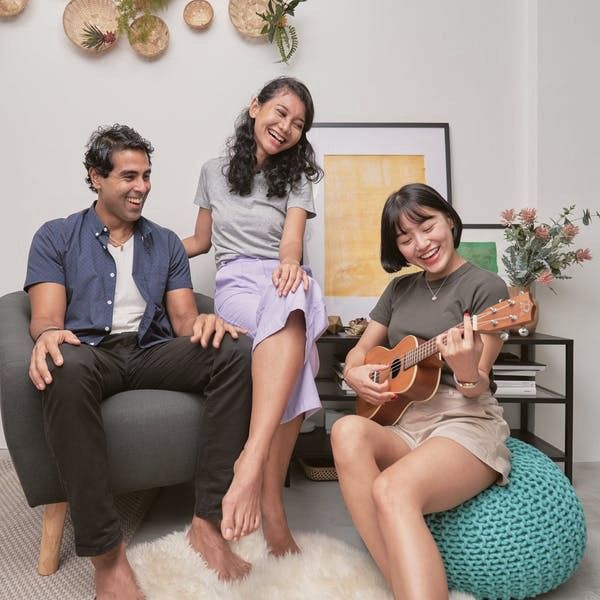 Should I rent out my condo?
Yes, if you're thinking of renting out your condominium, you can do so with Cove. In fact, not only condominiums, you can also rent out landed properties and shophouses too.
I'm looking for a company to rent my house for me, can you do that?
That's what Cove is for. We'll be happy to assist you. Click here to get in touch with us.
Why Cove?
Whether you're a condo landlord, shophouse landlord, landed property landlord or own a residential & service apartment building, you can lease out your property with us.
As a company with more than 150 properties and 500 rooms under our care, we are experts when it comes to leasing out your property!
We are a stable and capable company backed by Keppel Land as our seed investor and also Xander. Check out our press page to view all our news features. Recently, we've been awarded with Cities of the Future Urban Innovation Champion Award, organised in partnership with HSBC Women's World Championship, hosted by IMG and powered by Unbound.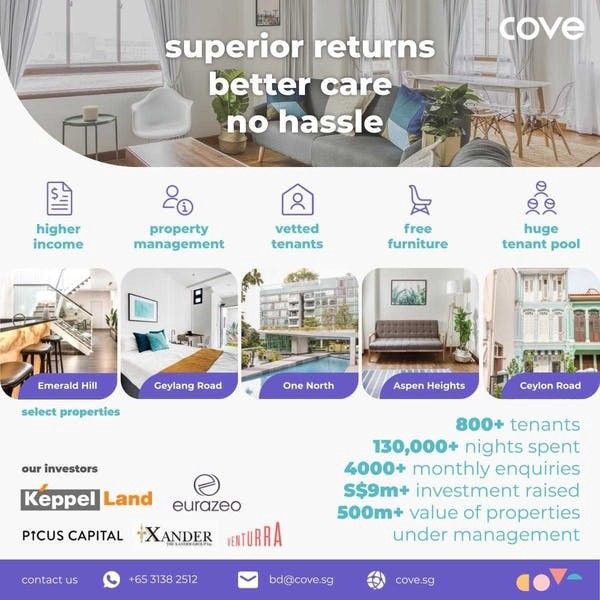 We also have a very comprehensive system and manpower for the whole co-living process — from acquisition, furnishing, to renting the room out to prospective tenants.
At Cove, we can assure you that we'll manage your rental property, maintain the best quality homes and listings to achieve better quality living for our fellow Coveys!
To find out more about subletting your properties with Cove, click here.