Perks of being vaccinated
Whether it's Moderna or Pfizer, be sure to book your vaccination appointment today to protect ourselves and loved ones from the pandemic!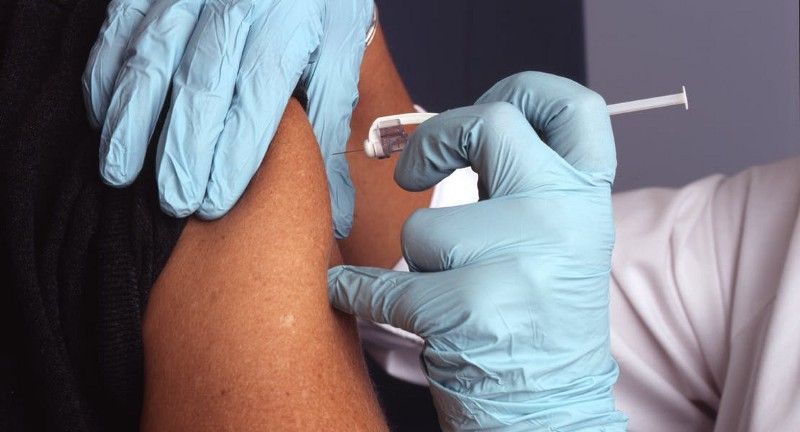 Last week, the government announced that they are finally extending the vaccination programme to the rest of the population. That means even Permanent Residents and long-term pass holders can now get the vaccine shot, hurray!
If you haven't already, go register for your vaccination now.
After you're done registering, you'll receive an SMS for you to book your slot at a designated vaccination centre. On the day of your vaccination, you'll have to make your way down to the vaccination centre of your preferred choice to get your first dose of Moderna or Pfizer vaccine.
Lucky for us, there are perks when we get vaccinated. Yup! 😉
'Free' rides to vaccination centres
Did you know that you can actually get (almost) free rides to your vaccination centre? Yup, you read that right!
The local taxi company, ComfortDelGro, and private hailing car service, Gojek, are offering promo codes for people who are travelling to or fro vaccination centres.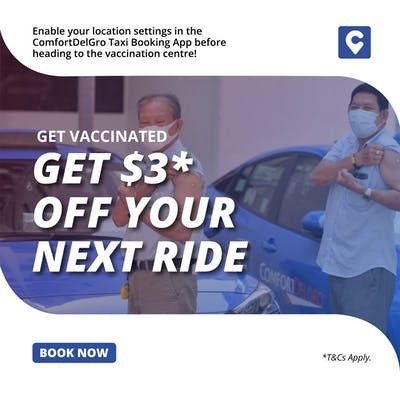 Enjoy $3 off your ride to the vaccination centre when you ride with ComfortDelGro. Visit their website to find out more.
If you already have the Gojek app, all you need to do is click on 'promos' and choose the voucher to get $15 off your ride to any of the vaccination centre. It's that easy.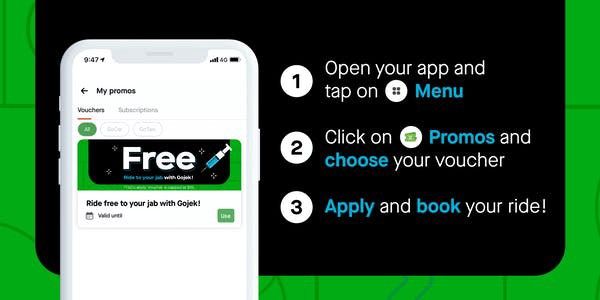 Head over to their website for more information.
Get vaxed, get Shack
Burger lovers, rejoice! Fast-food chain, Shake Shack, is extending free fries (with every burger purchased) to its vaccinated customers. How awesome is that? 🍟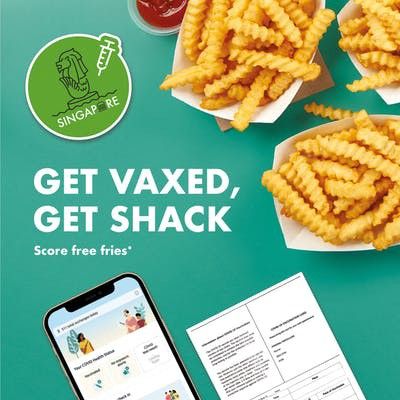 From now till 15 July, Shake Shack is giving away free fries to their vaccinated customers who purchase their burgers in store. Just remember to bring along your physical vaccination card or TraceTogether App. Psst… even if you only got your first jab, you can get the free fries too!
Find out more about it here.
Get yourself covered
There are multiple insurance companies that are offering 'free' insurance coverage and policies for vaccinated individuals.
What's good about these vaccination insurance policies is that it is open for both existing policyholders and non-policyholders too.
Thankfully, TODAY has a comprehensive comparison of the different policies offered in Singapore, so do take a look and see which one suits you best.
Travel… hopefully very soon
The government also announced that vaccinated individuals will most likely have to serve shorter stay-home-notice (SHN) or probably may not have to serve SHN at all, instead they just need to take a COVID-19 swab test.
According to Mr Gan Kim Yong, co-chair of the COVID-19 multi-ministry task force, overseas travel can resume when Singapore reaches "higher rates of vaccination", as stated in this CNA article.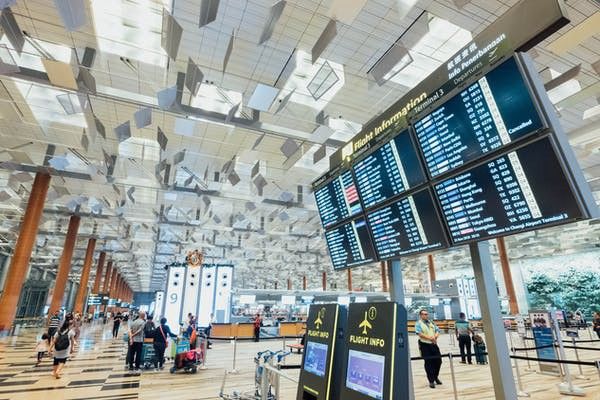 But of course, the main perk of getting the COVID-19 vaccination is to be protected against COVID-19 itself. Hopefully, when we achieve herd immunity in the near future, we are able to dine out in larger groups, travel back home, watch concerts, attend weddings and more.
So what are you waiting for? Register for your vaccine now!
---
Visit us at cove.sg to view our homes.
Drop us a WhatsApp message at +65 3138 4860 for enquiries.