New to Singapore? Be sure to subscribe to Mun Yee's YouTube channel!
Gadget tips, housing, shopping and trekking. Mun Yee shares it all on her videos.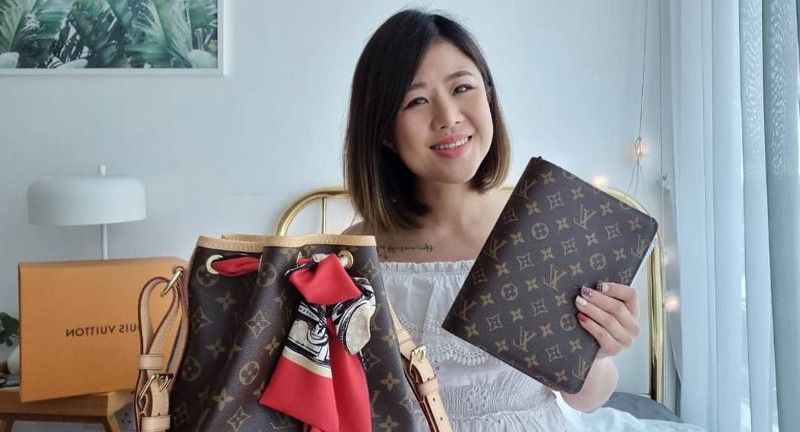 "They treat us like princesses!"
That's how Mun Yee recalled her moment being in a luxury handbag boutique for the first time at Marina Bay Sands with her friend late last year.
She loved how the Client Advisor at Louis Vuitton brought so many items for them to see, and the experience was unforgettable. And since we're not allowed to travel, purchasing a luxury handbag is the next best reward for Mun Yee and now, she's hooked!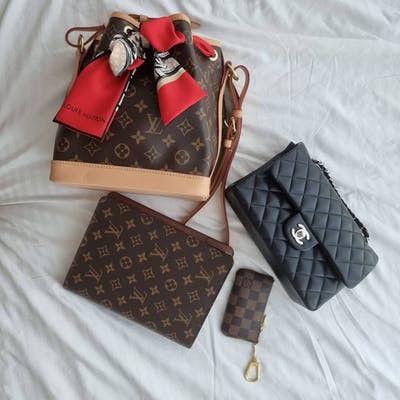 As a new luxury handbag collector, Mun Yee also owns handbags from other brands such as Kate Spade and Longchamp, and wishes to add another piece to her collection by the end of the year.
"I love LV the most, because their customer service is the best. Especially for beginner collectors like me. I also enjoy going to LV stores to browse their display, they have so much variety from travel luggage, trunks, handbags all the way to notebooks."
Mun Yee hopes to own a Hermes — Kelly one day, as she believes that to complete any luxury collection, it is a must to add Hermes to the collection! 👜
For ladies who wish to start on their luxury handbag collection, make sure you do lots of research before going to the physical store!
"You can watch YouTube videos about luxury bags to get more ideas on what brand, price range and type of bags that you might love. From my experience, going to physical stores unprepared might overwhelm you with the choices available."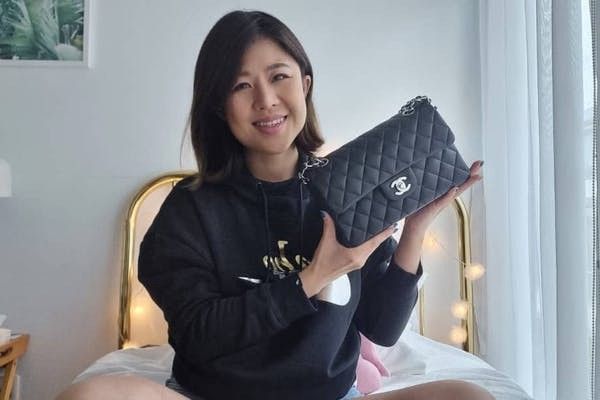 But most importantly, luxury is a want and not a need. Mun Yee warns newbie collectors to always be conscious of your budget and make sure you have sufficient savings and really can afford it before making that purchase.
"I was inspired by NasDaily podcast where he shared his journey on how he built NasDaily to the multimillion brand it is today," shared Mun Yee.
With just her Samsung Galaxy S21 Ultra phone, a tripod and a mic, she started her YouTube channel where she shares about her handbag, living in Singapore and many more!
In fact, one of her videos on living in Singapore has gotten more than 9000 views! Congratulations, Mun Yee. 🎉
When it comes to editing, she calls herself lucky as her partner is the one doing all the editing. Such a great and hardworking partner!
Some of her favourite YouTubers are Mel in Melbourne, Cassie Thorpe, bestdressed, Graham Stephen and also Ryan Sylvia Night Owl Cinematics!
From a beginner to another beginner, Mun Yee's advice to aspiring YouTubers is to just keep on trying and don't ever give up.
"It will take some time and hard work for you to find your niche and your channel to grow an audience. Learn from all the feedback and make tweaks along the way!"
That's really a great tip from Mun Yee! We hope that her YouTube journey will continue to prosper and we can't wait to see her Hermes handbag one day.
---
Click here to browse Cove homes, or drop us a WhatsApp message at +65 3138 4860 for enquiries.