Landed home, condo, shophouse and many more! But, what type of home suits you?
Whether you're looking for a condo, a studio apartment, landed property or shophouse for rent in Singapore, Cove has it all for you.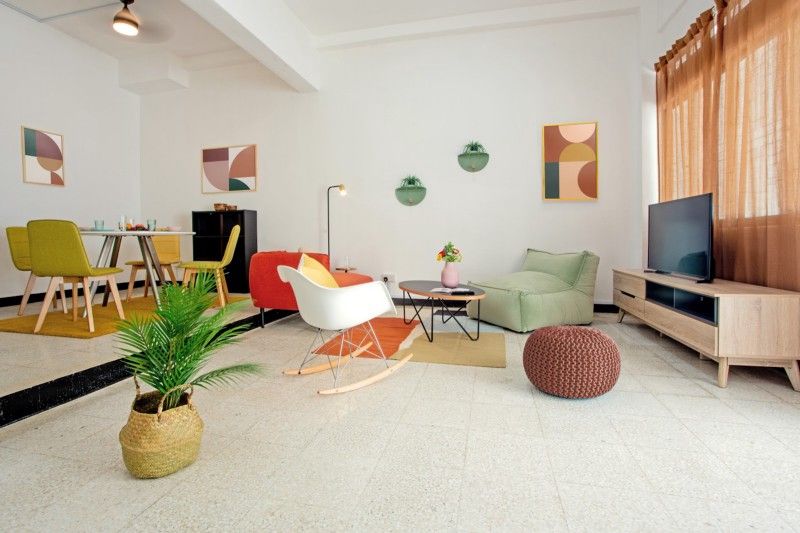 If you're looking for a home in Singapore, you've come to the right place. At Cove, we provide the most comfortable home, all fully furnished for you to live in.
The question that's playing in your mind right now must be, "what types of housing in Singapore suit me?"
At Cove, we have a few types of homes for you to choose from to suit your lifestyle. We have your typical flatshare condominium, studio apartment, shophouse, walk-up apartment and landed houses. Read on to find out more about these types of homes! 🏠
∘ Flatshare condominium
∘ Studio apartment
∘ Shophouse
∘ Walk-up apartment
∘ Landed houses
Flatshare condominium
Flatshare condominiums are ideal for young couples who are waiting for their delayed BTO, looking for a temporary place to live in. Some of the condo rooms are more affordable as compared to the other types of homes that we offer at Cove, so it's perfect for newly-weds who are saving up for their new homes.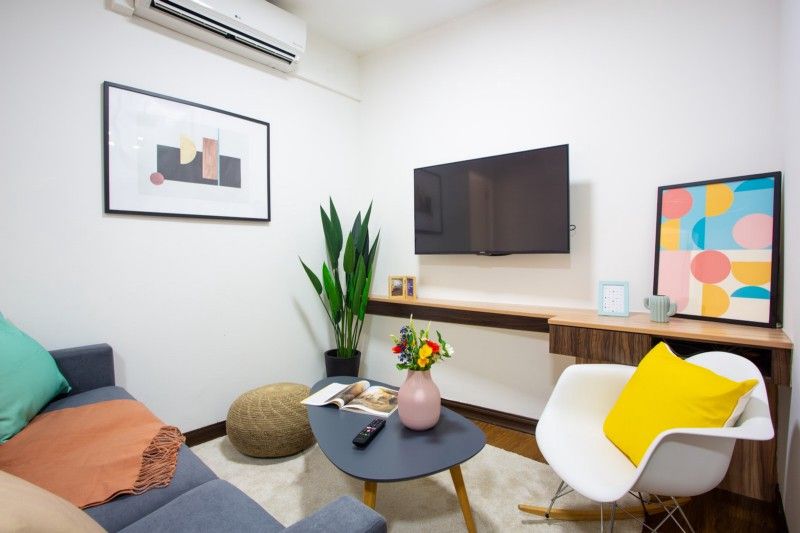 If you're a student or a young expat who loves living in close-knit communities and like-minded individuals, you'll certainly feel comfortable in a flatshare condo too.
Be ready to meet new people when you live in a condominium as you'll be living with other flatmates from other walks of life. Take this opportunity to network and expand your social circle!
What's great about living in a condominium for rent is that you can utilise the amenities there. The swimming pool, tennis court, gym or even bbq pit. Cool isn't it? 😎
Studio apartment
If you treasure privacy and prefer to live independently, rent a studio apartment from us.
It is a little more costly than the other types of homes that we have, but hey, you're paying for your privacy, am I right?
You don't have to worry about bringing guests over as you don't need to inform your (non-existent) flatmates beforehand so as to not exceed the guest limit per day (to adhere to Covid-19 rules).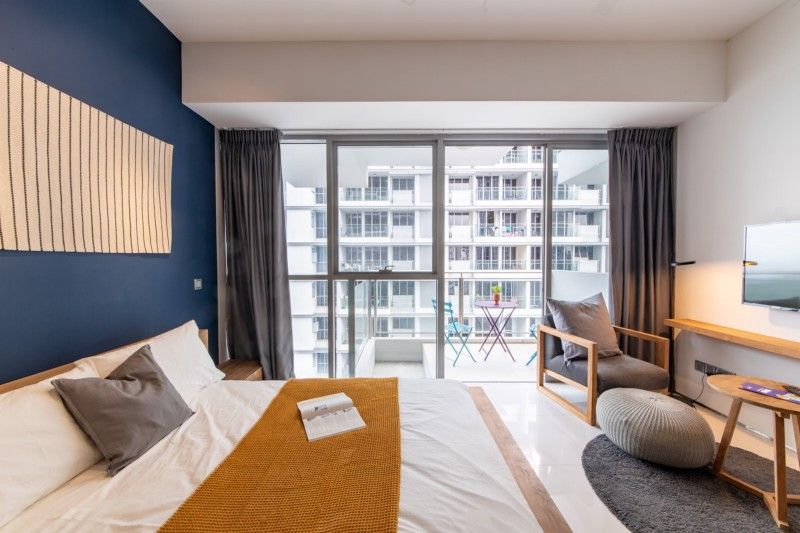 You also don't have to worry about people not cleaning up after themselves when they're done eating or using the toilet. You have the studio to yourself, so there's no one for you to be annoyed at!
We also have a range of 1-bedroom apartments for rent if you're looking for a separate living area and bedroom configuration.
Shophouse
Yes, we get this a lot. Don't be surprised, you actually can live in a shophouse!
As shophouses in Singapore are in fact bigger, you'll have more flatmates to keep you company. The social butterfly in you would thank you when you move into this house.
Not only that, most of our shophouses are located in iconic historical clusters such as Geylang, Jalan Besar and Emerald Hill.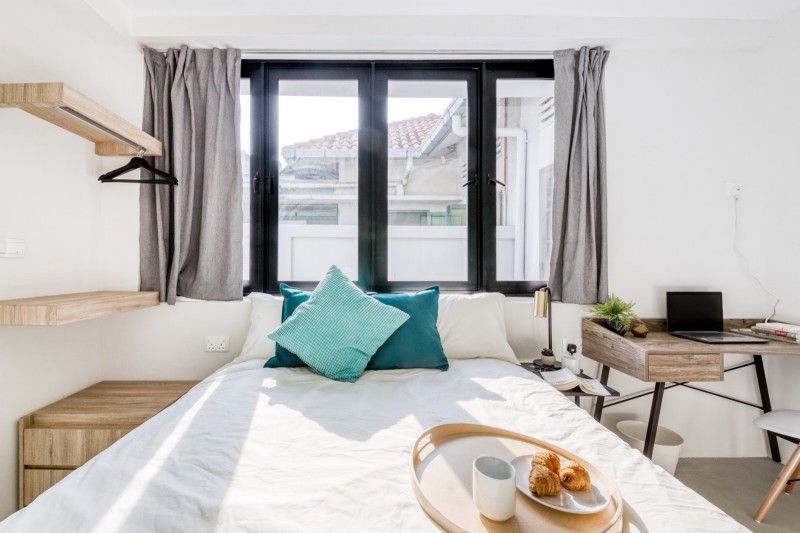 The exterior architecture of the shophouse will surely bring you back to pre-colonial Singapore. Like what our Strata Acquisition Manager, Moon, shared with us, "The unique structure of the house reminds Moon of the good ol' Singapore back in the days."
Walk-up apartment
The reason why walk-up apartments are usually mistaken for a typical HDB is their location.
It's usually located in mature neighbourhoods. In fact, two of Coves walk-up apartments for rent are at Tiong Bahru. But I believe, this is the very element that attracts expats to live in these areas too.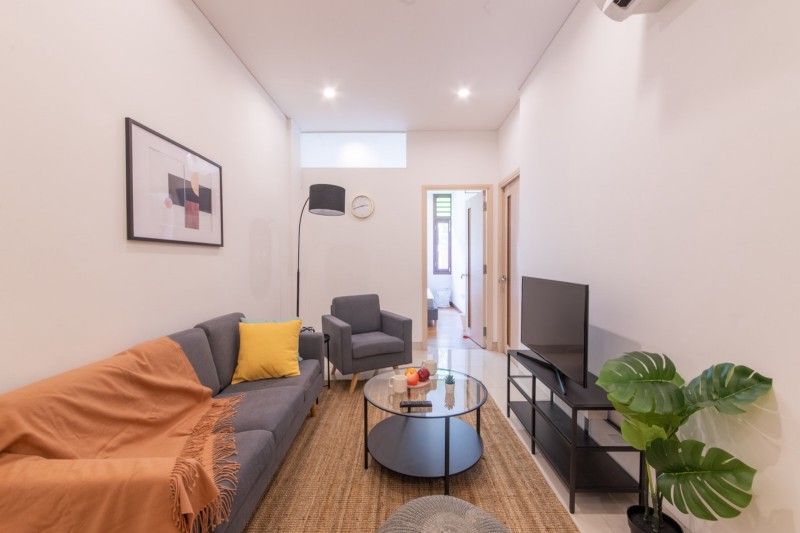 That's because these estates are located very near to MRT stations (a 5-minute walk and you're there), plenty of affordable food choices and away from the hustle and bustle of the city.
So, if you work in the city but still wish to stay true to your local neighbourhood roots, you might want to consider moving into one of our walk-up apartments.
Landed houses
Another type of home that will bring you peace and quiet is our landed houses.
Away from the main road, you will not be hearing the noise of the motorists while you do your WFH in your comfortable room.
Most of Cove's landed properties are 3–4 storeys high so be prepared to say hello to quite a number of flatmates when you move in.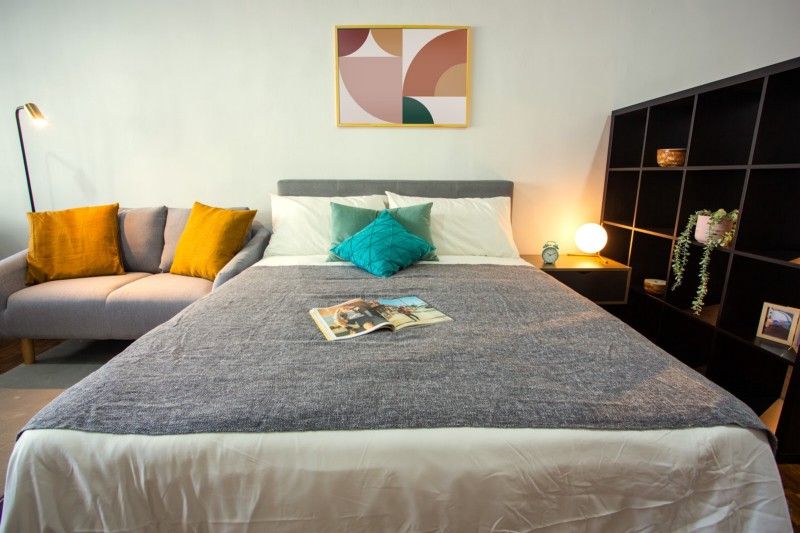 That being said, you can also enjoy having BBQ parties, gardening or just sun tan with your flatmates as our landed homes usually come with a huge backyard, spacious porch or even a rooftop deck!
I hope by now you already have a better idea of the type of home that suits you best. If you're still unsure, just drop us a WhatsApp message and we'll help you in finding your ideal home. If you have a budget in mind, let us know too so we can provide the best home within your capacity too.
Oh, did I mention that living at Cove homes also means that you don't have to live with the landlords? We also provide you with work from home essentials such as a desk, extension plug and fast wifi.
You can also live with your partner in the same room, as long as the room comes with an ensuite bathroom or if it's a studio or 1 bedroom apartment. The minimum stay with us is only 3 months, so it's great for you if you're looking for a temporary stay!
Visit our website to browse more of our homes, or you can take a look at our TikTok to see the summary of types of homes we have.