Halloween at home
Last minute DIYs you need for Halloween!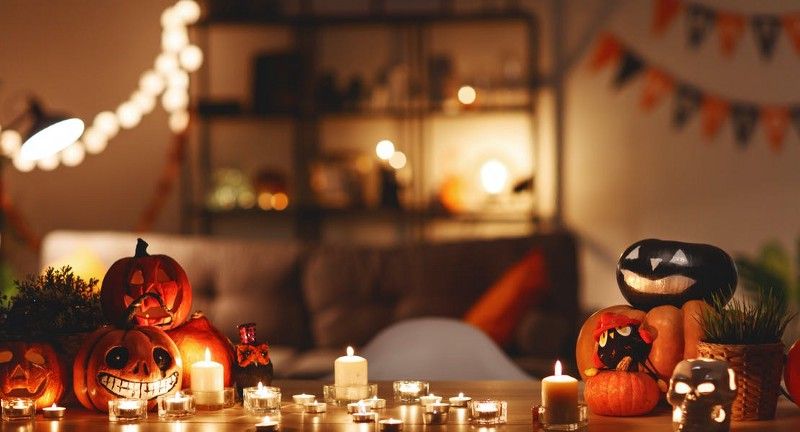 Covid-19 measures are still in place which means we may not be able to go out to Halloween parties or even host Halloween gatherings like we used to. But it doesn't mean we should just stay home to Netflix & chill and not pretend to be a scary zombie during the only day (or rather night) that we can be one! 🧟
Here are some tips on how you can still spook your flatmates with eerie decorations and quick costumes during this annual celebration:
DIY home decorations
Looking for a cheap yet fun way to spend time together with your flatmates to make your common space more haunted? All you need is acrylic paint, brushes and some kind of fruit. It doesn't have to be a pumpkin!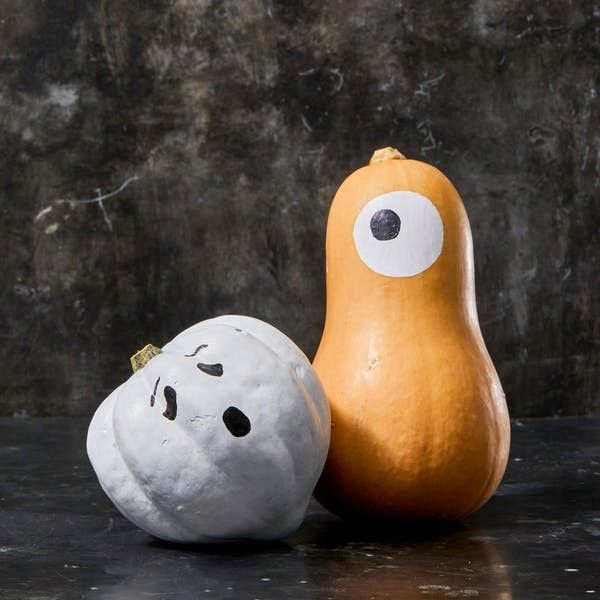 The fruit is your canvas! Simply paint the fruit into a gourd lantern look-alike. Play around with other shapes and sizes and unleash your creativity by adding cute and playful colours and faces!
If painting is not your thing, this next activity is probably not as messy and won't take too much of your time too. You will need scissors, glue and a few coloured papers.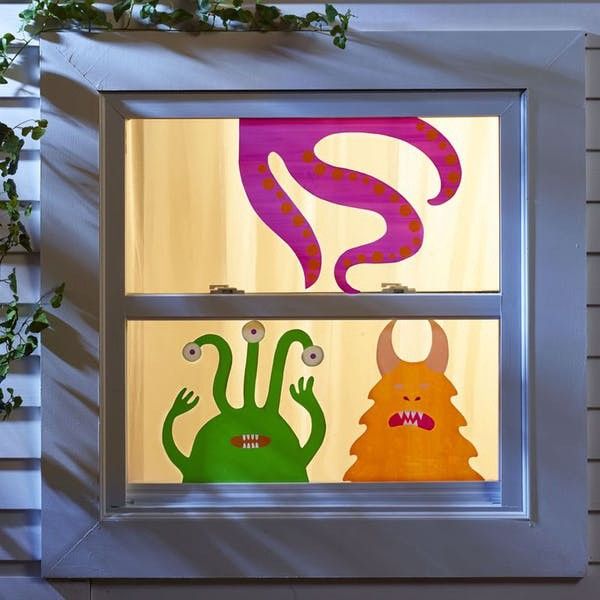 You can easily download the monster template here or draw your own. After you are done with that, cut them and paste them on your windows to protect yourself from mere mortals! 👻
Art and craft is not for you? We hear you! Just head down to your nearest Daiso to get your Halloween decorations at only $2 each! You can also get more Halloween decorations at Spotlight too.
Here's how we used some low-cost accessories to decorate the living room and bedrooms to make it spookier!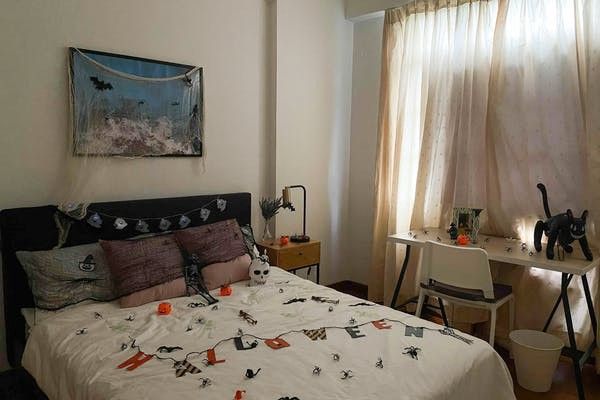 We transformed this Standard Room @ Pinetree Condo into a gothic looking bedroom, filled with cobwebs, spiders, bats and even almost every witches' familiar — a black cat!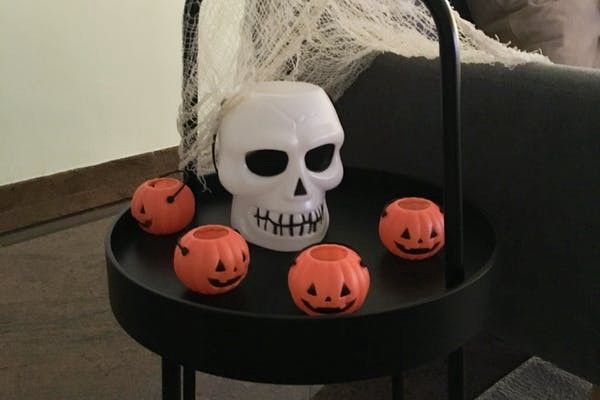 Looking for something scary yet practical? This skeleton bucket can also be a storage space for you to place your TV remote console or even your snacks when you are binging on your favourite horror movie on Netflix!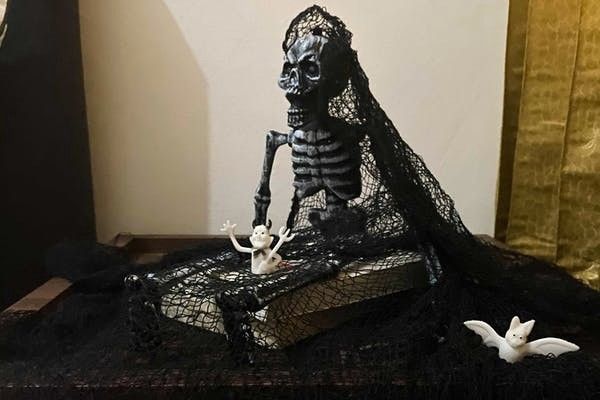 With this deadly looking skeleton by your bedside, accompanied by its cute bat and devil friends, you will forever be reminded that it's Spook-tober right when you wake up!
Heading to a Halloween dinner and suddenly you receive a text from your friends saying they will show up in costumes? But you have no costumes to put on? These quick Halloween costumes will come in handy!
If boba is your personality trait, this costume is just right for you. Simple yet quirky, all you need for this costume is:
Black pom poms
White felt
Paper towel roll or any cardboard tube
Pink wrapping paper
Headband
A dress you want to use
Scissors
Hot glue gun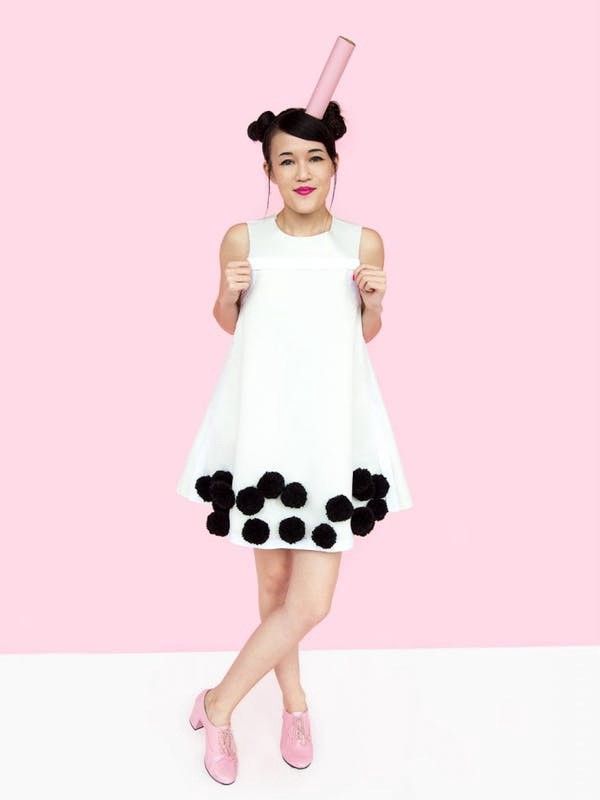 The black pom poms on the bottom of your dress are the bobas while the pink paper towel on your head is the straw! How cute is that? For more detailed instructions, read on here.
Or if you want to look scarier, try this classic skeleton look! All you need is your favourite black tee, scissors and duct tape.
Just cut out the duct tape accordingly and paste it on your shirt and pants. It's super easy and doesn't take a lot of your time if you're in a rush!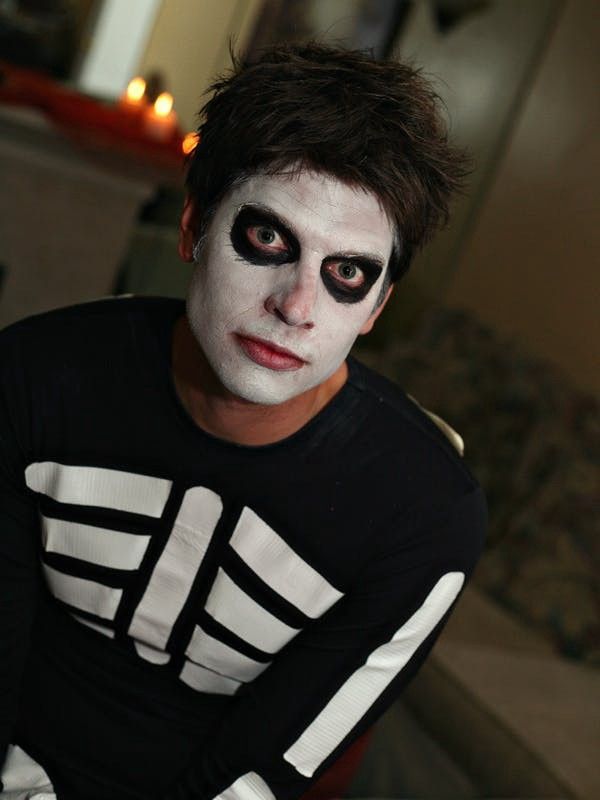 DIY Halloween snacks
Bored of the regular snacks and you wanna try something festive this Halloween? You're in for a treat! Grab your peanut butter, Oreos, Reese's cup and some candy eyes and let's make Reese's Bats!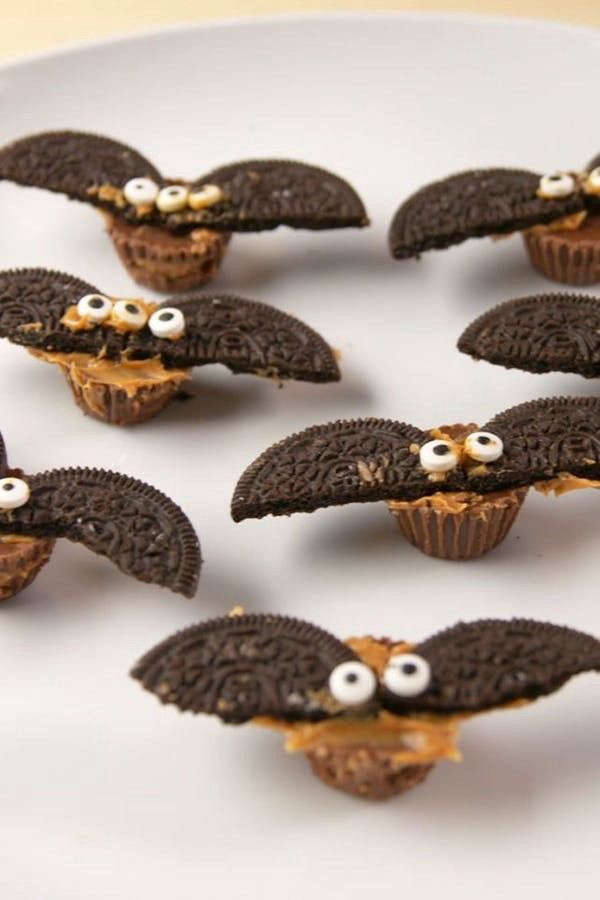 It's very simple to put these together. Just break your oreos into two, smear the back of it with as much peanut butter as you like and place it on top of a Reese's cup (as shown in the picture above!). To complete the bat look, put some candy eyes to make it more realistic!
Another Halloween snack idea is the Pizza Monsters. If you have some leftover pizzas from last night's dinner, heat it up and place sliced olives to unleash the monster!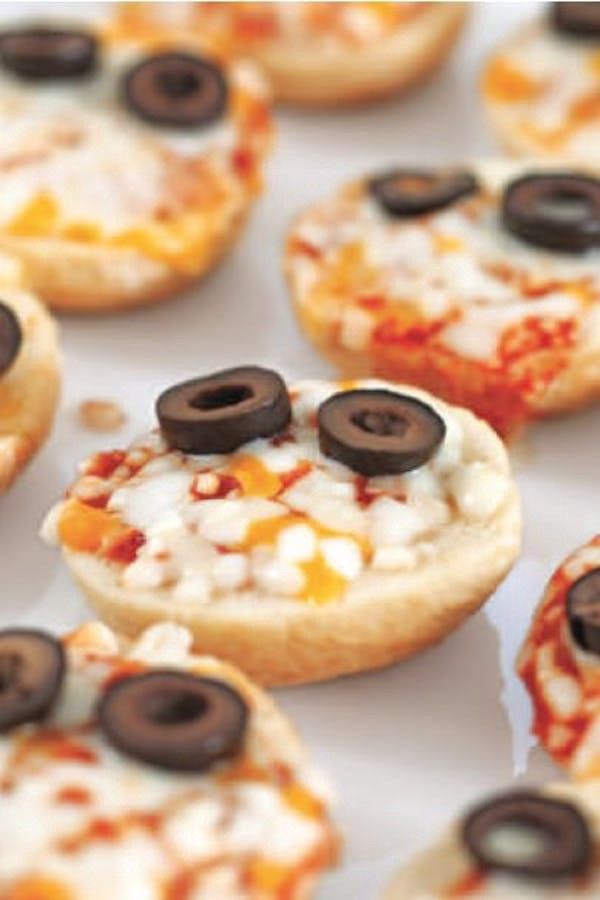 And to make these Pizza Monsters scarier, give it bloody lips by squeezing some ketchup or hot sauce!
Do try out these fun activities with your friends and families during this spooky season! Happy Halloween!