End the last quarter of 2021 with these fun activities in Singapore
List of things to do in Singapore that you'll love! Trekking, island-hopping, discovering the local biodiversity and more.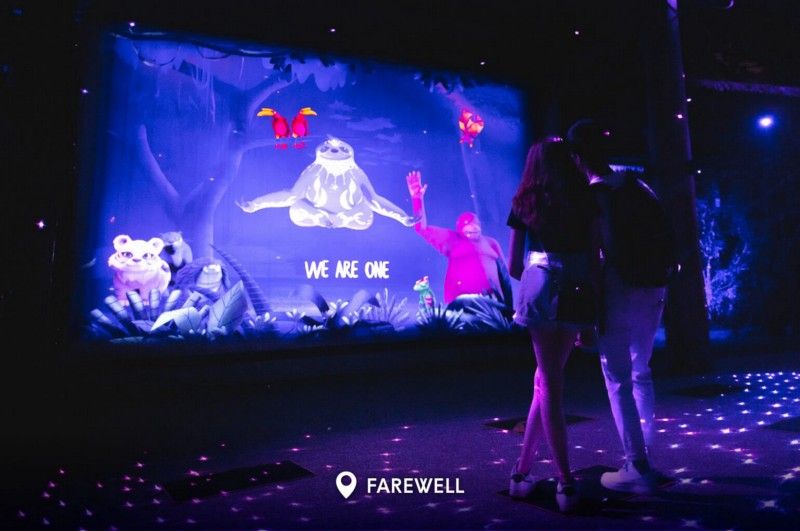 "Don't forget to clear your leave!"
It's that time of the year where your boss is urging you to clear your leave that you've been keeping since last year. Yes, I know. We're still in a pandemic (or rather endemic) and there's really nowhere to go since we can't really travel like we used to do! 🌳
But hey, our leave is not only for us to travel overseas. Especially in times like these, it's important for us to utilise our leave and just relax and do… nothing.
But if you're an adventurous person like me, always looking for new things to do in Singapore, I have a list of activities for you to do, especially if you're a big nature lover!
· Longkang Adventures
· The Untamed Paths
· Rainforest Lumina
· Kueh & Kusu
Longkang Adventures
Yes, like you, I too love to trek around Singapore. Whether it's the newly revamped Jurong Lake Gardens or the iconic Southern Ridges, I can safely say that I've been to most of the trekking spots in Singapore. Even the popular Coast to Coast route which took me almost the whole day and night to finish it.
Going through these routes made me realise that in this tiny island, we do still have a few nature spots which are untouched by humans! And unlike other countries, Singapore doesn't really have many rivers in which we can jump into without getting into trouble with the authorities.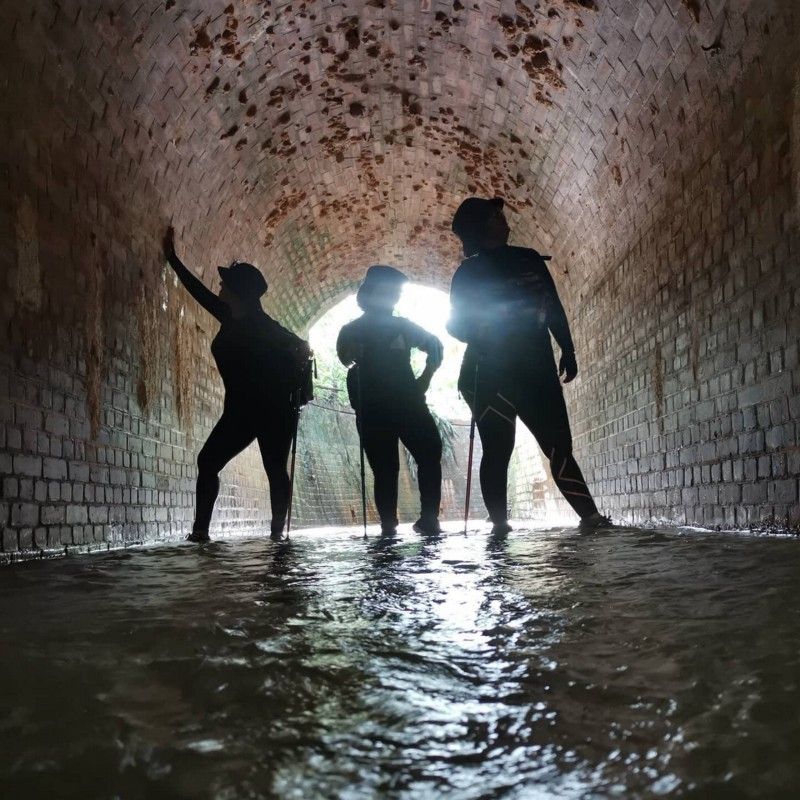 This is why you should totally sign up for an activity with Longkang Adventures! Longkang or drain in Malay brings you to hidden natural (and man-made) river spots in Singapore where you can find fresh filtered water to drink or to have a slide.
This adventure will surely open your eyes and make you appreciate nature even more and change your perspective towards the longkangs in Singapore!
The Untamed Paths
Wildlife in Singapore? Quite a rare sight, isn't it? The most common wildlife you can spot while you're trekking are probably monitor lizards, otters and maybe monkeys if you're lucky!
But the truth is, Singapore's biodiversity is indeed very rich and diverse due to its location, sitting near the equator.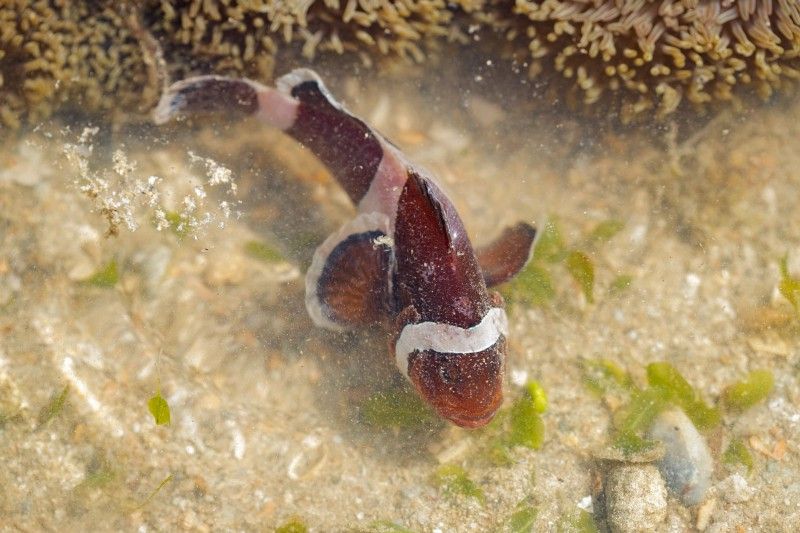 Join The Untamed Paths in a journey to discover the different types of wildlife in Singapore. Not only can you look at these beautiful creatures, but this programme also encourages you to engage and discuss on the discovery, piquing curiosity. 🐟
So if you're looking for things to do this weekend, book their slots on their website today.
Rainforest Lumina
If you love going to the parks at Wildlife Reserves Singapore, be it the Singapore Zoo, Night Safari or River Safari, you should totally upgrade your tickets and head over to Rainforest Lumina.
"But the animals are sleeping!"
Yeah, the animals are brought into their enclosure at night and you can't see any of them but to me, that's the interesting part!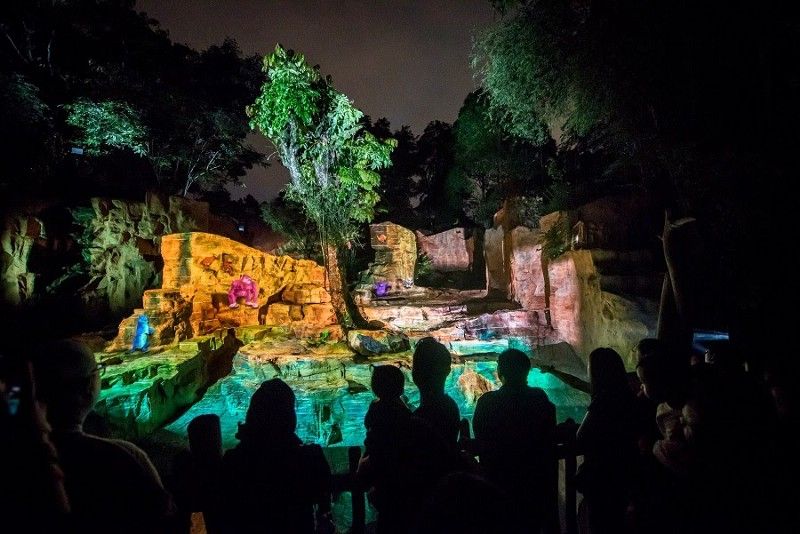 Besides seeing the beautiful and interactive light installation in the zoo, you also can view an animal-less zoo, giving you another perspective to this park.
Funny story, the first time I went to Lumina Rainforest was the day I found out that animals had a special 'bedroom' where they slept, away from their exhibition areas.
Plus, if you're not sure where to bring your date, Lumina Rainforest would be such an interesting and different date night activity.
Kueh & Kusu
Kusu Island (Kusu meaning tortoise in Chinese) is a sacred site to some locals due to the myth behind this island. 🐢
But besides that, Kusu Island offers beautiful swimming lagoons and beaches for you to enjoy. Not only that, you can even snorkel here and maybe turtle spotting!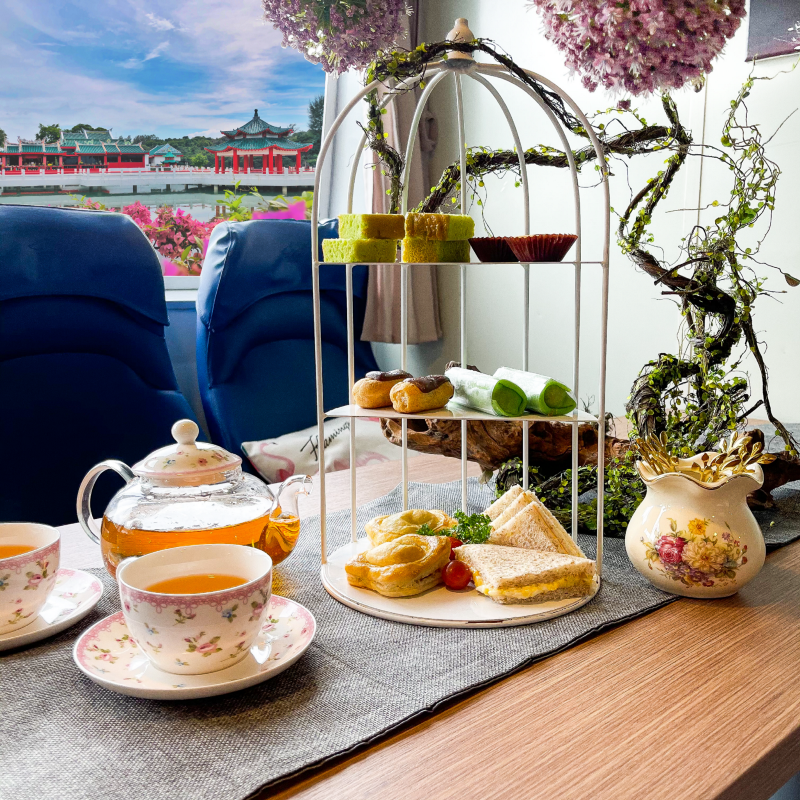 Interestingly, now you can enjoy some local bites as your ferry brings you to Kusu Island. 🍰
Indulge in a 3-tier mouth watering treats while marvelling at the breathtaking views of Singapore's Marina Coastline, cruising past Dragon Teeth Gate, Marina Barrage and more before reaching Kusu Island.
Looks fun, doesn't it? With this, you don't have to worry about getting breakfast before your long day at Kusu Island as breakfast is settled for! Interested? Book your trip at Klook today!
See, there are so many things that you can do in Singapore. So remember to clear your remaining leave days and spend time with your flatmates, family and friends doing these activities.
Even if you're not interested in any of these fun things to do, just have a good rest in your comfortable home. Order a meal, watch a movie on Netflix, invite your friends over to gossip or just do nothing!
It's important to take a break and not overwork yourself. Get enough sleep too. According to this article, we've not been getting enough sleep! So maybe you can clear your leave and just sleep in!😴
So the next time you hear your boss telling your colleagues to clear their leave days, send them this link if they're wondering what to do in Singapore!
Love reading this article? Follow Cove Singapore's Facebook, Instagram and TikTok for more lifestyle tips and home updates!