Diwali — a day full of food, family time and spiritual reflection!
We asked some of our Coveys what they miss back home and how they plan on celebrating Deepavali this year.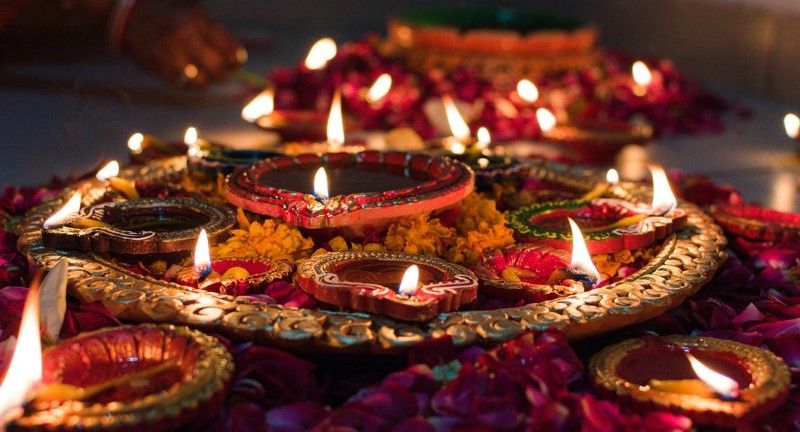 Celebrated by millions across the world, Deepavali, also known as Diwali, marks the triumphant of light over darkness.
Being away from family during this pandemic sure makes one feel a little lonely especially so during this COVID-19 season where the situation is out of our control. To reminisce about this important festival, we asked some of our Coveys what they miss the most about celebrating this joyous occasion.
Family time
For most of them, this day is all about gathering together with family. Regardless of where one is, it is always important to travel back home to spend Diwali with their loved ones! 😊
As nicely put by Akhsit, "it is time for a reunion, meeting your loved ones, playing cards and binge eating food till late night!"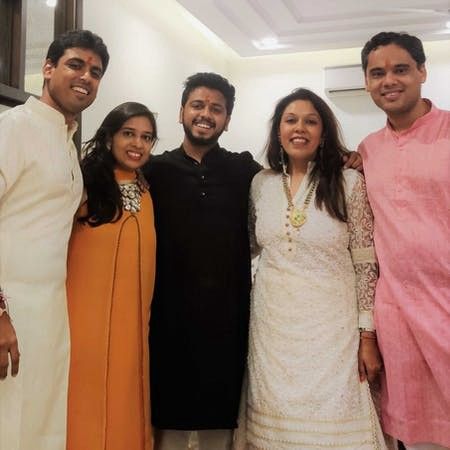 Akshit (middle, in black) posing together with his family for a photo during last year's Diwali celebration.
He even shared that a week before Deepavali, he and his friends and relatives would have parties till 6 am in the morning, causing them to gain a few extra kilograms! That's a party we'd definitely love to be invited to! ;)
Diwali celebrations in India are always very grand, where one can view the houses decorated very beautifully with lights, candles and flowers from across the street. Even though Kanav is unable to celebrate this meaningful day with his family back home, he will surely keep them in his prayers by having a small blessed gathering.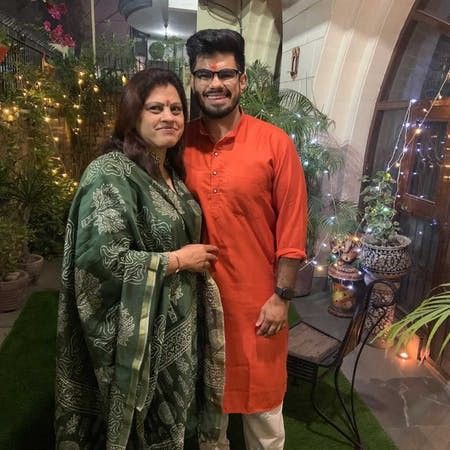 Kanav, looking dapper, together with his mom during Deepavali 2019 in New Delhi.
Food, food and more food!
As for Shyam (and everyone else of course), food is the main star during this celebration! He plans to order in some good ol' classic biryani while chilling with his flatmates. 🥘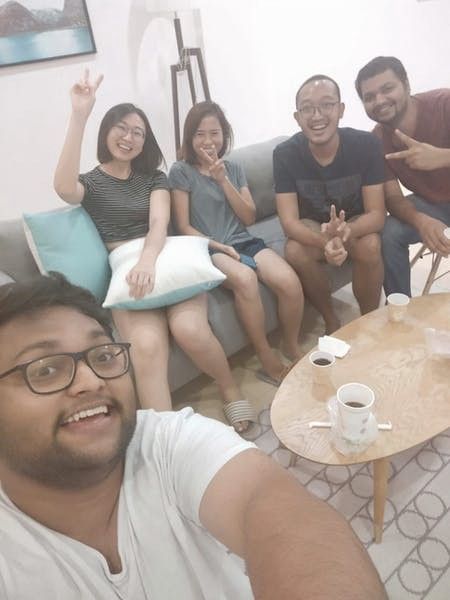 Shyam, together with his flatmates and friends, having advanced Diwali dinner.
They are also very excited to spend their first Diwali in their new Cove home!
To complete this festive meal, he recommended ready-to-go Gulab Jamun from Haldiram's. He loves to keep things simple, "living the bachelor life," he said!
Self-reflection
And of course, what's Deepavali without spiritual reflection? Aditya shared with us that this is also the perfect time to reflect on all the things they have done in the past one year. 🙏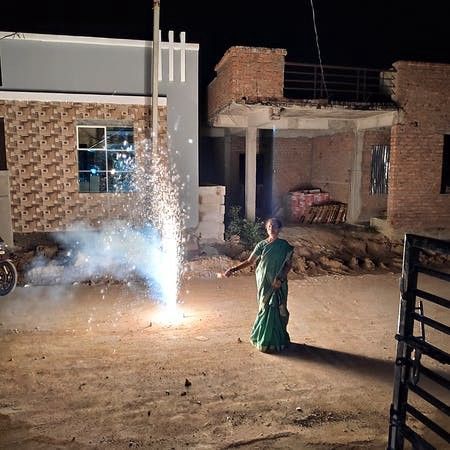 Aditya's mom looking gorgeous in her saree, by the fireworks during Deepavali last year.
"We all sit and discuss all the things we did during the past year. Both good and bad. We share the thoughts on our future, what we are planning to do, and get the input and advice from elders so that we can have a better way to do things."
It's a great time for us to reconnect with our friends and family, and enjoy some scrumptious food together, even if it has to be a virtual celebration this year. Plus the great thing about staying in a co-living home is that you're not alone and you can always count on asking your flatmate(s) out and introducing your favourite Deepavali festive food to them so that everyone can join in the festivities together.
Wishing everyone a Happy Deepavali! 😊