Debunking common co-living myths and misconceptions
Don't just foolishly believe what you've been told about co-living in Singapore!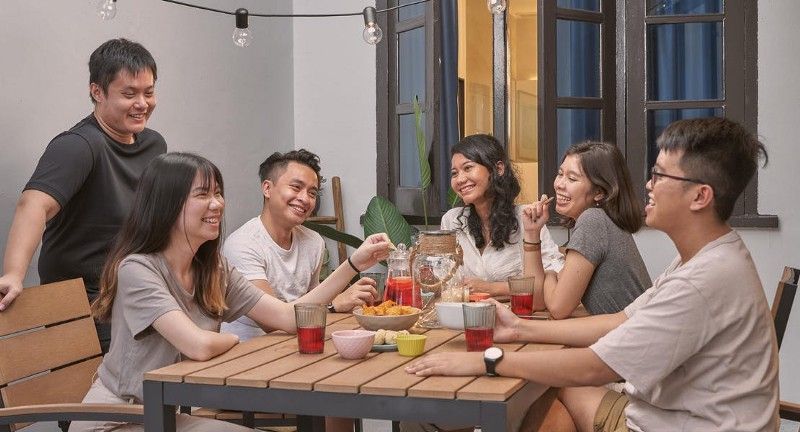 "It's expensive! There's no privacy! I don't wanna live with a stranger!"
Those are probably the excuses that you've given yourself when you're considering moving into a new place. We totally understand, moving in is such a big deal and that's why you're beginning to have so many questions or second thoughts.
But don't worry, we'll debunk these myths and clear up the misconceptions you have about co-living!
What is co-living?
For those of you who just discovered what co-living is, you must be wondering what the craze is all about. In short, it's similar to renting a room in any apartment. Just that there are multiple added perks to it. Such as a friendly community and the amenities found in the common spaces which you can use! To know more about co-living, read up the blog post which we have here.
It's out of my budget!
One look at the monthly price may scare you away and you'll probably avoid visiting any co-living websites forever.
It may seem like it's not within your budget at first but I'm pretty sure if you really do the calculations, it's actually the perfect deal for you!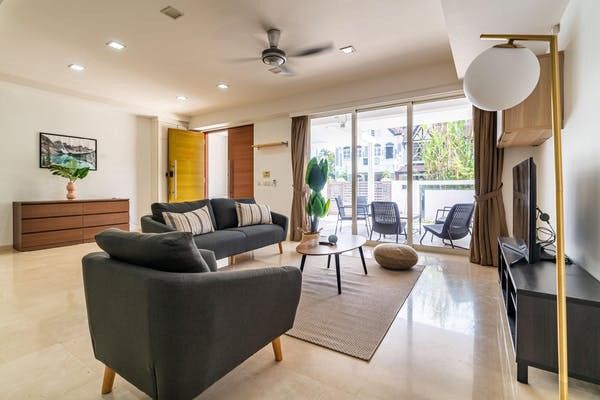 At Cove, the price listed on our website includes not just the basic monthly room rent. The monthly rent includes wi-fi, aircon, housekeeping, dedicated maintenance support, community events, perks and more! If you're living in a condominium, the gym and pool are also accessible at no extra charge.
So what you're paying for is really the whole experience of living with Cove — all inclusive! Yup, you read that right, you pay for your room and you can utilise the whole house.
Whether you need to cook in the common kitchen or binge on Disney+ from the smart TV in the living room, you're free to do that!
Forget dodgy landlords who offer you "cheaper" rooms but exclude all the things you need such as wi-fi or limited use of the kitchen. They'll even ask you to pay extra for such things in the apartment!
It's like living in a hostel or dormitory!
Nah, it's nothing like that!
Unlike in a dormitory or a typical college hostel where you probably share the room with more than 5 other students and have to wait so long just to use the shower cubicle, I assure you you won't have to experience this when you're with Cove.
You don't only have the room to yourself, you can also choose to stay in a room that comes with an ensuite bathroom. So you can take your own sweet time freshening up in the bathroom without having to worry about someone else knocking on the door while you're enjoying your hot shower!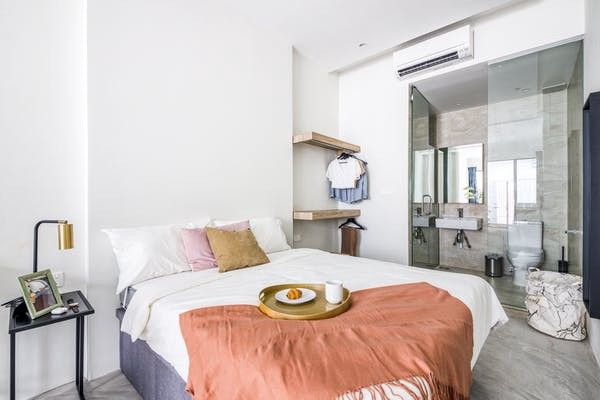 No privacy 😞
Who told you that?
Sharing a home doesn't mean your privacy is compromised at all. You get your own room all to yourself, that's for sure.
The only places where you'll share with your flatmates are the kitchen, dining area and living room. These are the spots where you'll bump into your flatmates the most. Why not start a conversation with them and talk about your day, at least there's someone acting as a listening ear, isn't it? That's what flatmates are for!
Co-living may be a little daunting for introverted individuals due to the fact that you need to talk to new people and such, you can always invite a friend over if you're shy and start a chat with your new flatmates in groups! Your friend can also stay the night if he/she wants!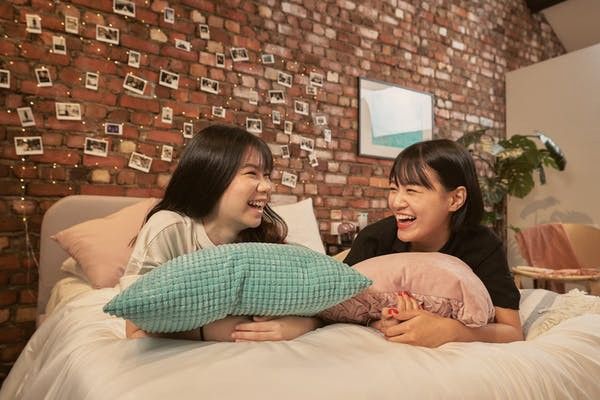 But, if you're the type of person who actually prefers to live alone, Cove also has studio rooms for you to check out!
Exclusively for millennials or hipsters only!
While most Coveys are indeed from the millennial generation, co-living is not only for them. It's for everyone!
And by everyone, we mean everyone! Not just hipsters! It'd be silly if we only accept hipster individuals to stay with us.
In fact, we have Coveys from different professions. Entrepreneurs, chefs, engineers, students and many more. To know more about our fellow Coveys, check out Coveys Got Talent blog series here!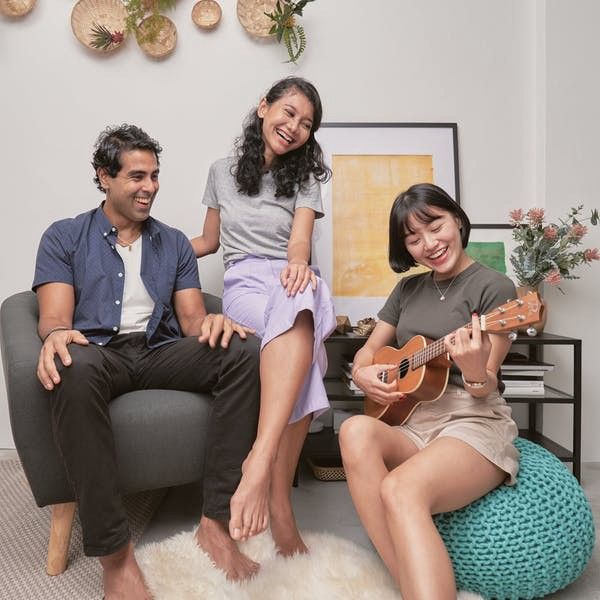 Not to mention, Cove has provided homes to over 900 people from 57 nationalities so far!
Whether you're single, moving in with a friend, or a married couple waiting for your BTO to be ready, you're more than welcome to stay with us.
Living with roommates is difficult.
Instead of expressing your frustration or being passive-aggressive towards your flatmates when they're somehow ticking you off, why not be the bigger person?
If they're not washing their dishes after a meal, don't barge into their room and demand them to do it. You can always ask them politely and find out why they're not doing it.
It could be they're having a bad day or just waiting for more food to arrive so they can wash it up in one go!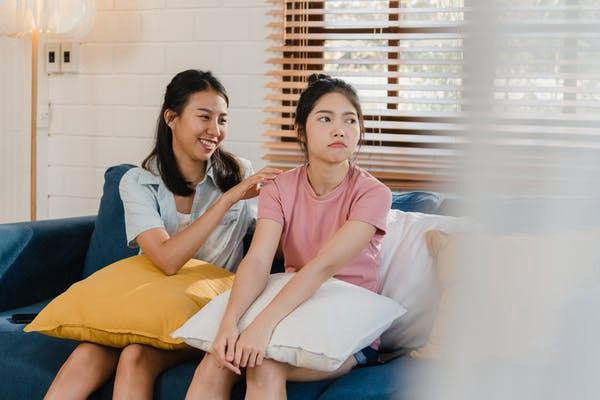 At the same time, you can also tell your flatmates that if anything you do doesn't sit right with them, you're always open for a conversation. That way, you can always avoid misunderstandings.
Read this blog post for more tips on how to get along with your flatmates.
You'll never know, your new flatmate could be your new bestie!
Now that we have debunked the myths, it's time for you to view our available homes. Check it out here!